De Lijn website still a problem child
Several issues with the website of Flemish public transport company De Lijn remain unsolved. Over the past few weeks, the website has been down or hasn't worked, leaving users uninformed and frustrated. This was very noticeable on Twitter, where many De Lijn customers vented their annoyance. The company states its technicians are working to fix the bugs.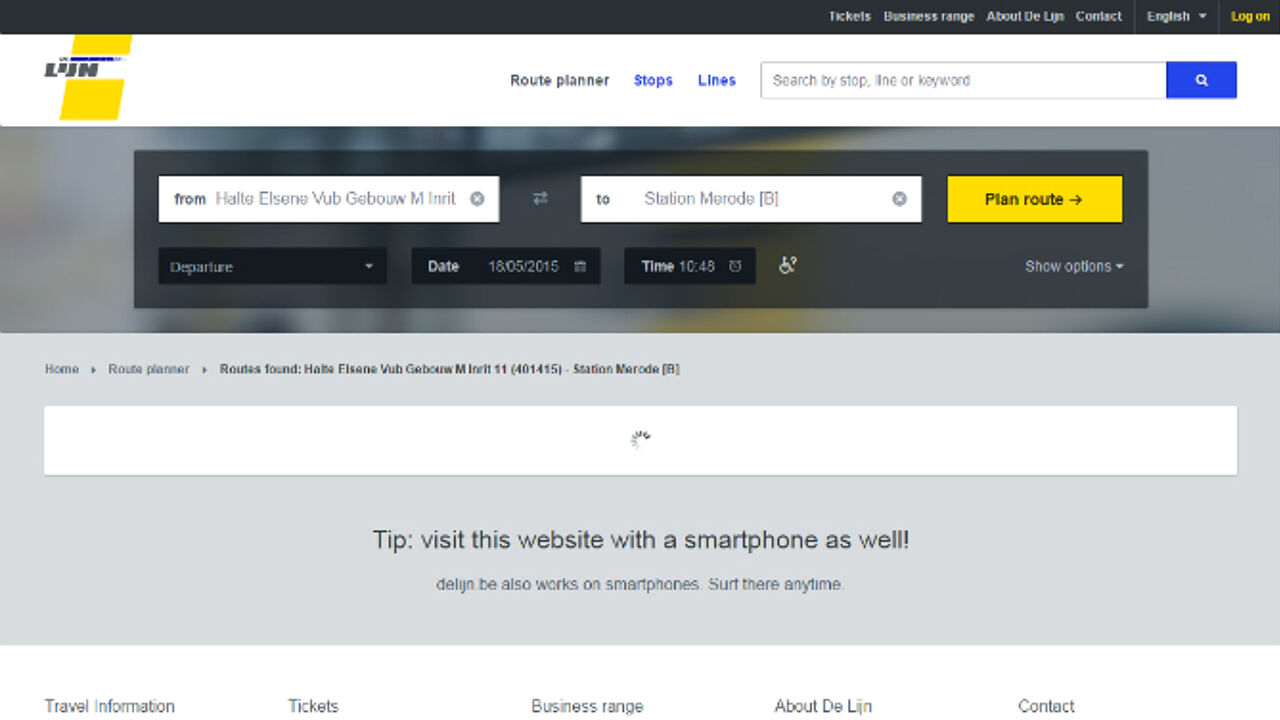 Not just the website, but also the mobile app, which users can use to check schedules, sometimes refuses to work. De Lijn declares that it is investigating the issue, but that it will take time. The company is talking about an 'unstable interface' in the site and the app.
De Lijn recommends using Google Maps if their own site isn't working. Google Maps also shows De Lijn's routes and timetables under the Public Transport tab.