Belgian Taekwondo successes
The Belgian Jaouad Achab has won the world the world -63 kg Taekwondo title in the Russian city of Chelyabinsk. The 22-year-old from Antwerp proved too strong for his Spanish opponent; the Olympic -58kg champion Joel Gonzalez Bonilla.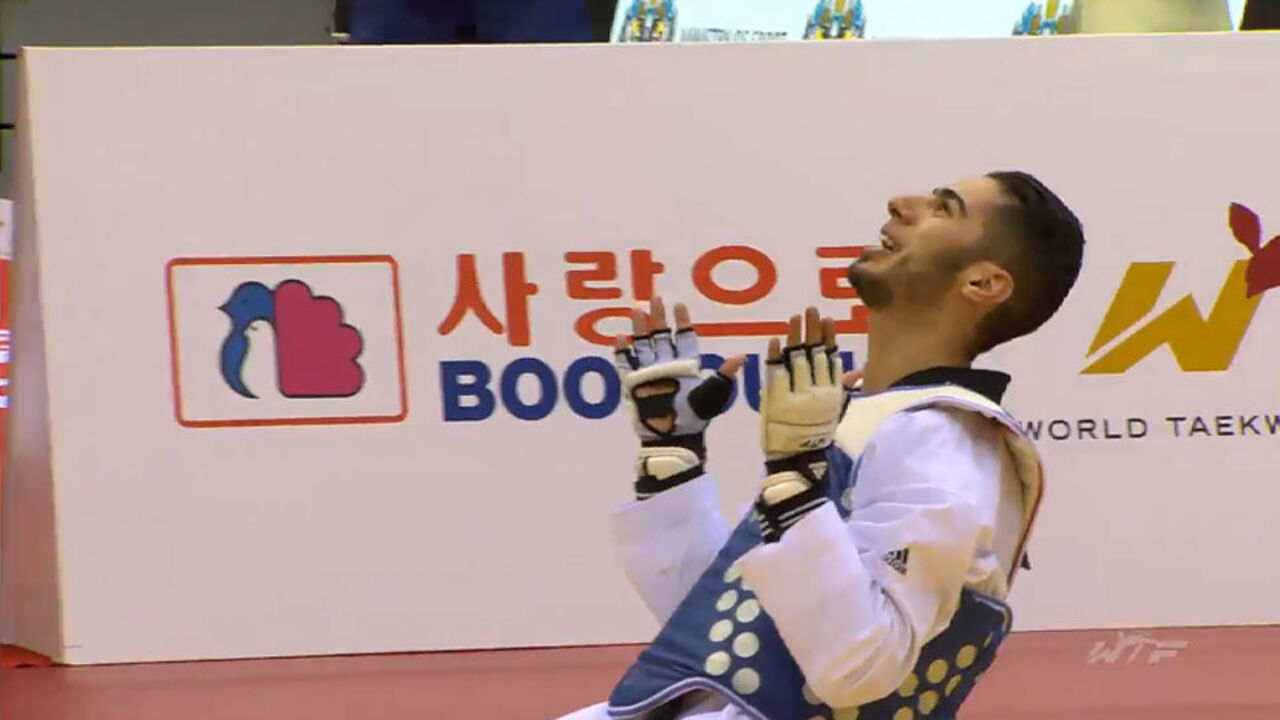 Jaouad Achab beat Joel Gonzalez 7-6 (0-0, 1-0, 6-6).
Earlier on Monday, the Belgian had beaten the Iranian Abolfazl Yaghoubi Jouybar 9-8 in the semi-finales.
Jaouad Achab is currently ranked number 1 in the world -63kg taekwondo rankings. His title victory greatly increases his chances of being selected for the Belgian team at next year's Olympic Games in Rio de Janeiro.
Jaouad Achab is currently 4th on the Olympic rankings (-63kg is not an Olympic weight category). The top 6 in the rankings will be off to Rio.
Other Belgian success
Earlier in the tournament 17-year-old Si Mohamed Ketbi from Brussels won a silver medal in the -58kg category. Both Jaouad Achab and Si Mohamed Ketbi will be competing in the forthcoming European games in Azeri capital Baku from 12 to 28 June.
There too they can collect valuable points to help them on their way to the Olympics.