Yves Leterme denies cronyism and money squandering allegations
Belgian ex-Prime Minister Yves Leterme has been accused of cronyism and financial squandering by Susan Wood, a former colleague at the International Institute for Democracy and Electoral Assistance 'IDEA'. Today, Mr Leterme denies the allegations, saying that his ex-associate is frustrated, and that all the alleged acts of nepotism and money spoilage were in fact beneficiary to the company. Mr Leterme and IDEA are now considering the possibility of taking Ms Wood to court.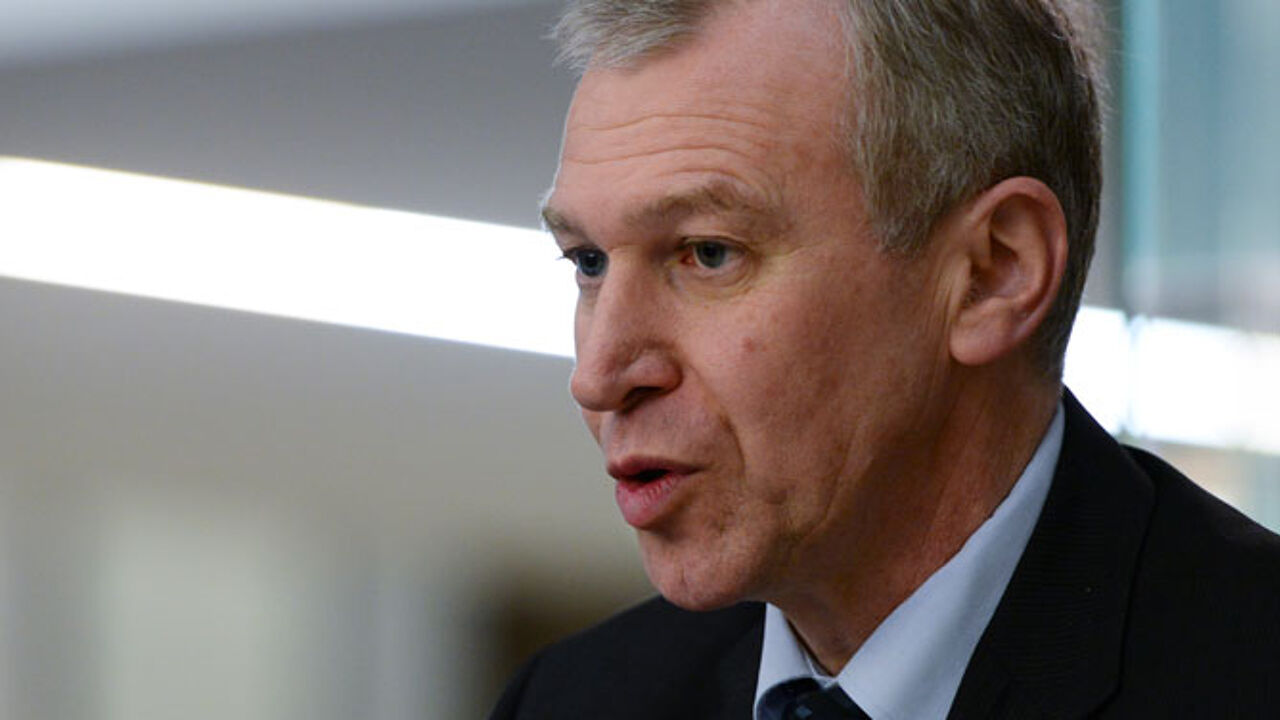 In Swedish newspaper Dagens Nyheter, Susan Wood denounced her dismissal from IDEA, claiming she was fired because she refused to pay a 26,000-euro check to an underachieving Belgian consultant who was hired and protected by Yves Leterme.
Furthermore, Mr Leterme allegedly hired another Flemish applicant who hadn't actually been selected for the position. Finally, he was said to have spent excessive amounts of money (about 600,000 euros) on a political dissertation.
Ms Wood performed inadequately
Today, Mr Leterme fended for himself, declaring that Ms Wood is resentful because her 6-month trial period at IDEA wasn't extended. "This is unusual at an international institution, but unfortunately she'd performed inadequately", he explained.
"The 'over-expensive' dissertation project, concerning former world leaders discussing election procedures, was keenly approved of by the Finance & Audit Committee directed by the Swedish government", said Mr Leterme, who also asserted that the project only cost 500,000 euros.
Not crony
Finally, the Belgian ex-PM argues that the consultant he hired was selected according to the correct procedures, and simply offered the best price-quality proportion. "He's the former spokesperson of Guy Verhofstadt (Flemish Liberal Belgian Prime Minister before Mr Leterme, ed.), so he's not even part of my 'political family', and he had the best network", Mr Leterme continues.
"Concerning the Flemish candidate who actually hadn't been selected for the position: we only hired her because the person who had initially been chosen couldn't start at the right time." Mr Leterme concludes by saying that the Swedish government monitors IDEA, and is not planning to start an investigation after Ms Wood's allegations. "We, on the other hand, are considering taking Ms Wood to court."
What is IDEA?
The International Institute for Democracy and Electoral Assistance was founded in 1995 as a Swedish initiative. IDEA is an international knowledge resource centre concerned with elections, constitution drafting, the extension of political parties, and many other topics. The institute headquarters in Stockholm and represents 28 member states. Sweden pays most of its funds.