Baby elephant 'Baby Q' has passed away
Baby Q, the elephant calf that was born in the Planckendael animal park (Mechelen area) on 22 April, has died after all. The animal passed away late on Wednesday, Planckendael announced. Baby Q was only the second baby elephant ever to be born in a Belgian zoo or animal park.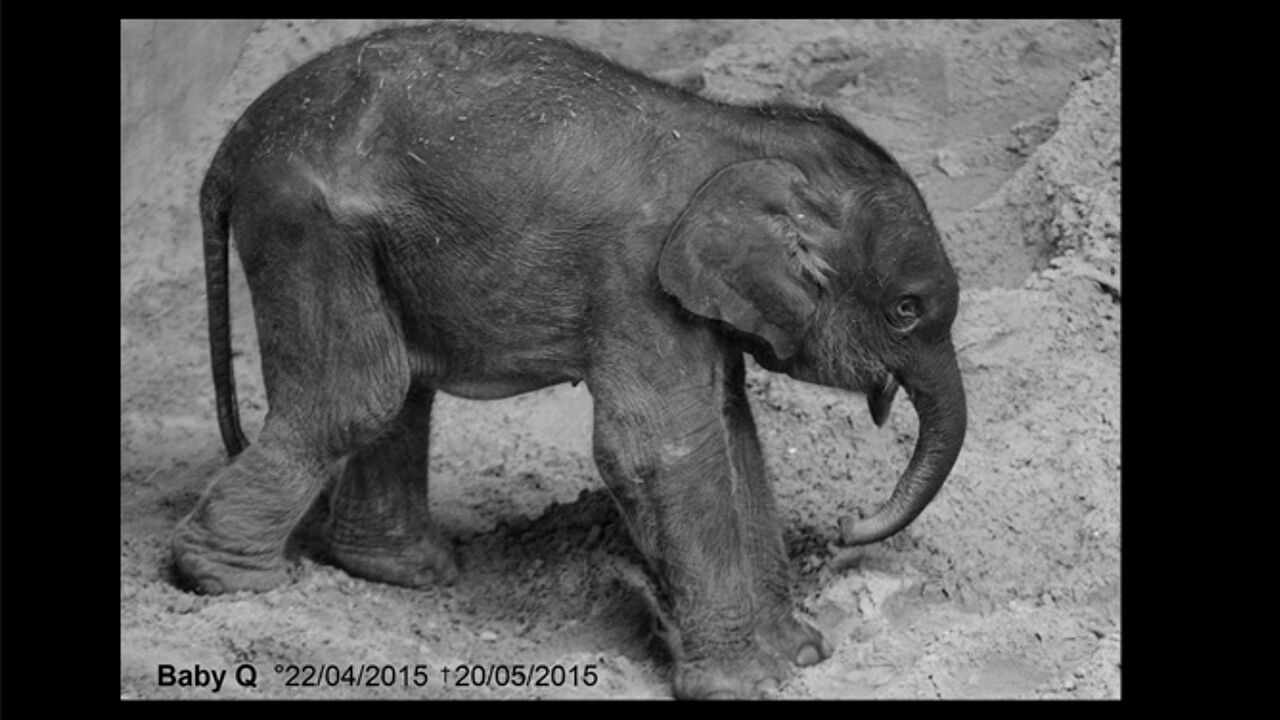 Baby Q had been weak from the start. The elephant could hardly stand on its legs and its mother did not allow it to drink milk. Animal keepers administered artificial milk to Baby Q and the elephant was drinking well, but the artificial milk would keep the baby alive for no longer than 1 year maximum, experts warned. It lacks the necessary natural substances that are seen in real elephant milk.
A second problem was that Baby Q was hardly gaining weight, despite drinking enough. Doctors also found out the animal was suffering from jaundice. A statement released by Planckendael said that "Baby Q did not make it despite all our efforts in these last weeks. We are all mourning its death."
Baby Q had not been given a proper name yet, considering its bad condition. The public would have been asked to come up with suggestions starting with 'Q'. The news comes only a couple of days after a baby elephant was born in another Belgian animal park, Pairi Daiza. This was only the third elephant ever to be born in a Belgian zoo, after Kai-Mook in 2009 and Baby Q.