Three incidents between Uber and taxi drivers past weekend
Three incidents have taken place between Uber drivers and traditional taxi drivers during the night between past Friday and Saturday, Brussels Prosecution recently informed. The events are now being investigated.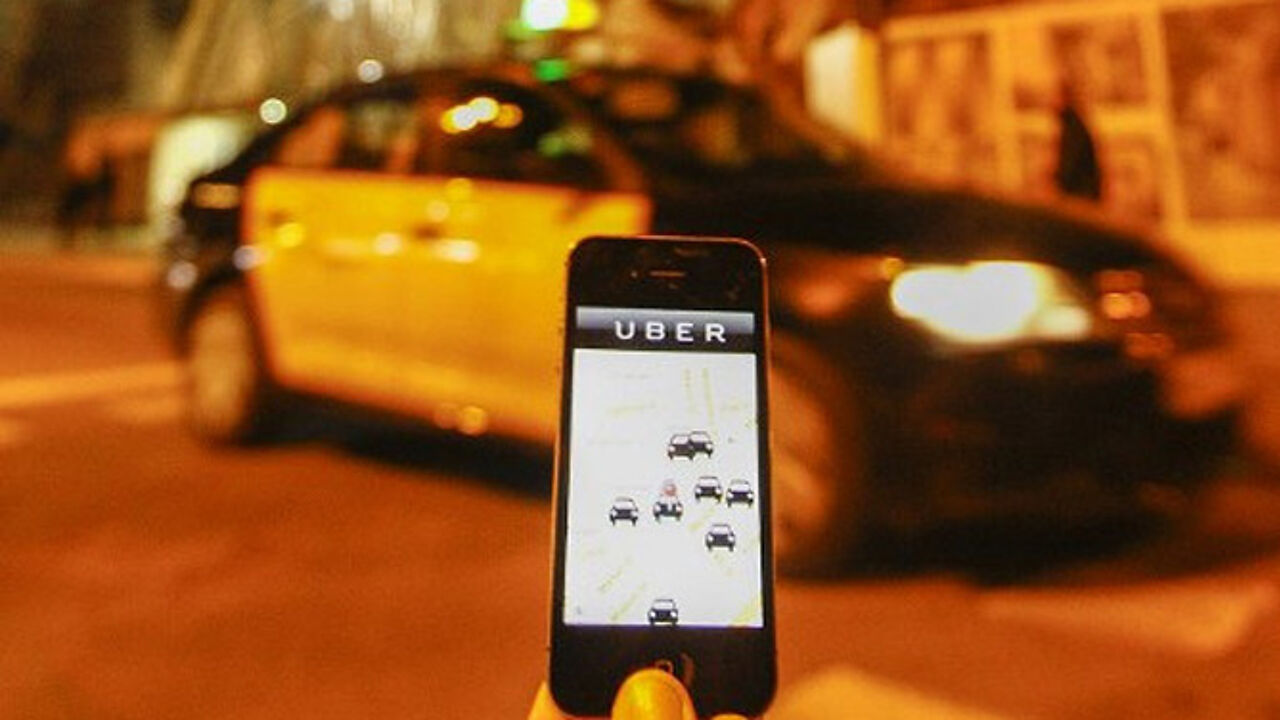 Ambush
The first incident occurred around 12:30AM in Sint-Gillis. An Uber driver responded to a customer call, but arriving at the scene, he was surrounded by regular cab drivers. An argument arose and the police were called to the spot. No one was injured. Afterwards, the customer turned out to be a taxi driver himself.
All against one
In a second event, taking place a few blocks away between 1AM and 2AM, an Uber driver was waylaid by 40 cab drivers. Luckily, there was only verbal aggression in this case as well. The police rushed to the spot and were able to calm the men down. No one was arrested, and the drivers peacefully dispersed. An official report of the incident was drawn up, prosecution will follow through on the file.
Made up?
In a final scene, an Uber driver was allegedly surrounded by taxi drivers. One of them got into the Uber car and forced the Uber driver to hand over his cell phone. "After the incident, the Uber driver became a witness of the previous all-against-one incident. There, yet another cab driver is said to have coerced him to get into his cab, driven him to the city centre, and had him witness a damaging of another Uber vehicle", recounts prosecution spokesperson Ine Van Wymersch.
However, in the meantime, the 'victim' has come back to local police, only to completely withdraw his claims. He now states that he made up the entire story, because Uber had asked him to.
Investigation
Brussels prosecution is investigating all three cases. "They will be treated the same way: we'll be identifying and questioning all parties involved over the coming weeks. We'll be looking at camera footage, and for every felony, we'll be drawing up an official report for court", explains Ms Van Wymersch.
Competition extends to airport
As of last month, Uber also operates at Brussels Airport. Francophone newspaper L'Echo reports that taxi company Autolux has now filed a striking request with the Dutch-speaking Chamber of Commerce. Cab drivers will strike if Uber isn't actively banned from the airport zone, which is reserved for licensed airport taxis only. After all, regular city cabs also aren't allowed to pick up customers from the airport.
"The public has to understand that we're not against fair competition", explains Autolux's Rudy Claude. "We just want everyone to respect official policy."