National Railway Company refurbishes old trains
Over the coming five years, the Belgian National Railway Company will be refurbishing all of its 44 MR-75 trains. These were bought between 1975 and 1979. The trains will be renovated for a value of 147.1 million euros, allowing them to function for another 15 to 20 years. CEO Jo Cornu presented a prototype in Mechelen today.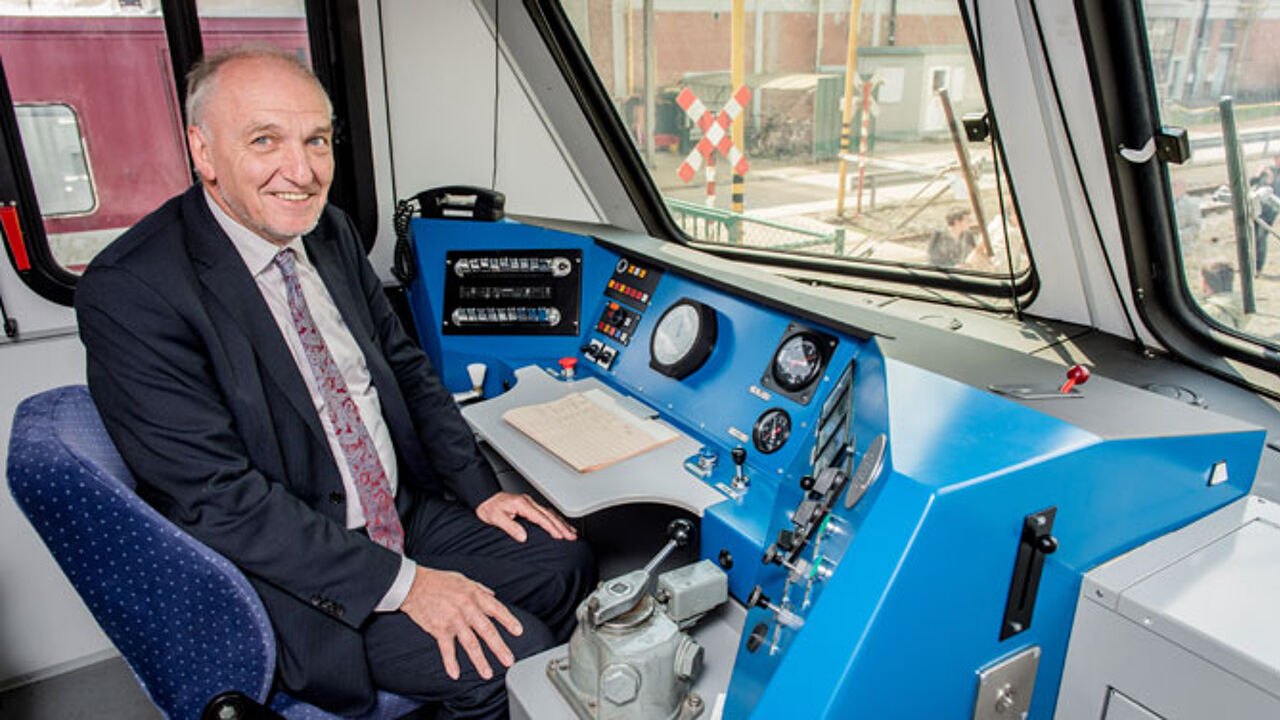 National Railway Company CEO Jo Cornu in a refurbished train's control cabin
A before-and-after image tweeted by the National Railway Company:
The older trains are very recognisable because of their so-called 'pig nose' front, their red colour, and their exceptionally high benches. They've grown outdated, and often even stall because of issues with the electric doors. The exterior will be painted in grey and yellow, and the carriages will get new cables, new windows, new electric doors, and new insulation. Finally, traces of asbestos will be completely removed.
The interior will also receive a make-over, with new and lower benches (like in the other, more modern trains), electronic displays, and electric power sockets. The number of toilets will be brought down to two, but they won't drain onto the tracks anymore, and will be accessible to wheelchair users. Finally, there won't be any air-conditioning in the carriages, but there will be active air ventilation.
By 2020, all 44 MR-75s should be fully refurbished. They will operate on the original connections, like Antwerp-Turhout, Antwerp-Roosendaal, and Turnhout-Brussels/Binche. The new version will hit the tracks for the first time later this year. Belgian Railway Company CEO Jo Cornu is also planning a refurbishment of a great number of additional material, because a lot of it is relatively old. In other countries, trains are 5 years younger on average.