Play-off I is done and dusted
Despite AA Gent already having become the 2014-2015 Belgian League Champions after their penultimate match of the season, the other five teams in Play-off I still had plenty to play four on Sunday afternoon.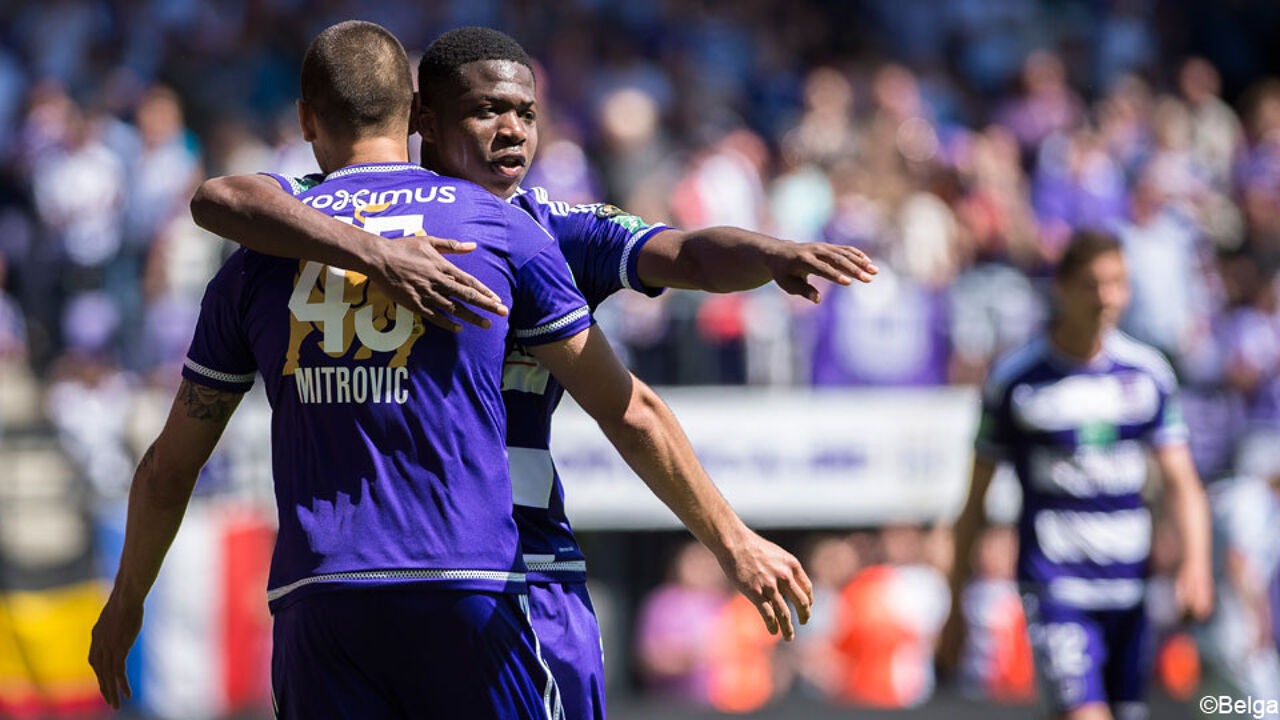 RSC Anderlecht 2-1 – AA Gent
Anderlecht need to beat the new champions AA Gent and hope that Club Brugge would fail to beat KV Kortrijk if they were to claim second place in the league a place in the qualifying round of next season's Champions League.
In the event Anderlecht won 2-1, but finish third as Club Brugge also won their match against KV Kortrijk.
AA Gent opened the scoring after just three minutes with a Pedersen goal. Olivier Deschacht brought Anderlecht level on 21 minutes with Aleksandar Mitrović making it 2-1 to RSCA on 50 minutes.
Club Brugge second
An early goal on 2 minutes from José Izquierdo was enough to give Club Brugge victory in their home game against KV Kortrijk.
The win means that Club Brugge finishes second in the League and as such qualifies for the qualifying round of the Champions League. KV Kortrijk finishes 6th.
Standard 4th after victory in Walloon derby
Goals from Ezekiel (photo) on 26 minutes and Teixeira on 79 minutes were enough to give Standard de Liège victory in the Walloon derby against
Sporting Charleroi. Standard finish 4th and secure a place in the qualifying stage of next season's Europa League. Charleroi finishes 5th and must fight it out against the winners of Play-off II KV Mechelen for the final Europa League ticket.