Rubens' family comes to life at 'Rubens in Private'
The Rubens House in Antwerp is currently hosting a landmark exhibition with portraits of the painter and his relatives. Rubens loved to sketch and paint the members of his close family and in contrast with many other painters didn't shy away from experimenting when painting close relatives.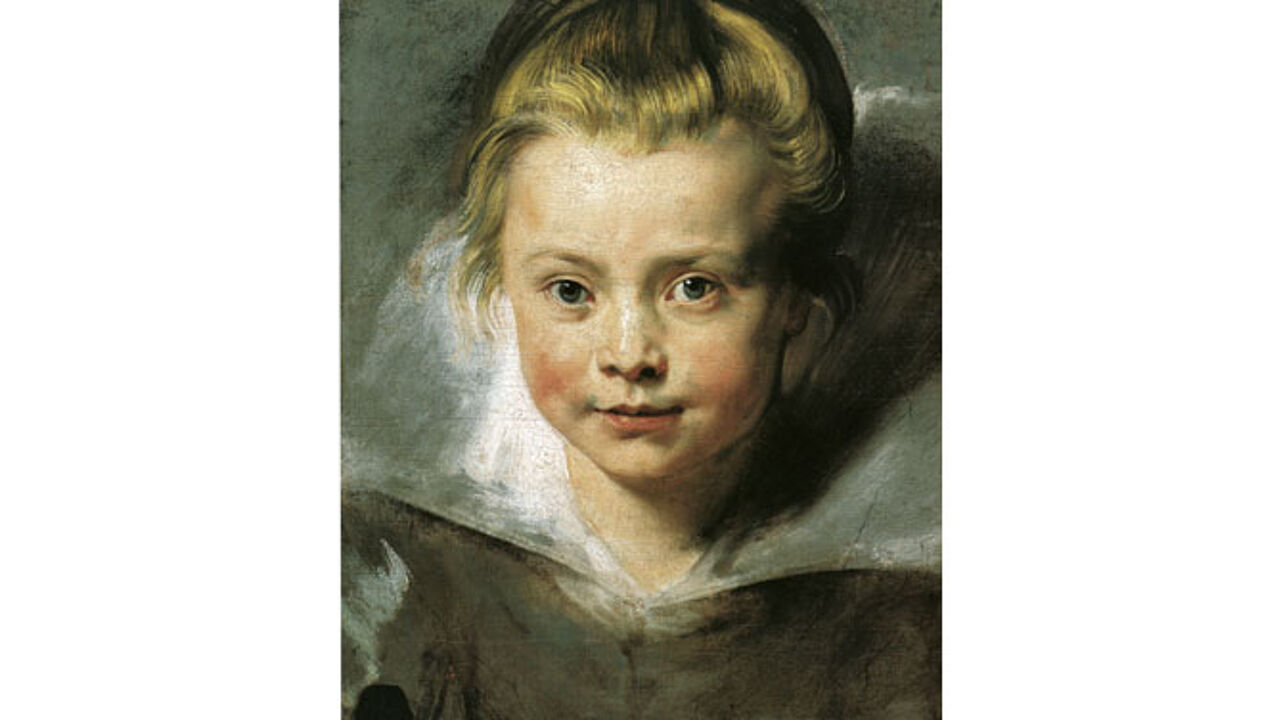 The Rubens House's Nele Vervoort explains that often portraits showed a picture of how people wanted contemporaries and history to see them: "Portraits were often a form of 17th century business card. With Rubens this was different. He didn't shy away from experimentation and did not get his portraits to project a certain image."
Three of the four Rubens self-portraits in existence have been brought together at the Rubens House for the first time. The exhibition is a unique opportunity to see the Rubens from the Rubens House itself, a Rubens from the royal collection of Britain's Queen Elizabeth and a later work from the Vienna Museum of Art History, but 'Rubens in Private' also sheds light on the Antwerp master's close family.
The exhibition includes the first painting in which Rubens depicts himself, but he is not alone. In a 'Self-Portrait in a Circle of Friends' he is featured together with his brother Philip at Mantua where Rubens worked as court painter for eight years. The painting below also shows Philip Rubens. He and Rubens were very close and his early death at the age of 37 was clearly a major blow for his brother. This posthumous portrait is on loan from The Detroit Institute of Arts.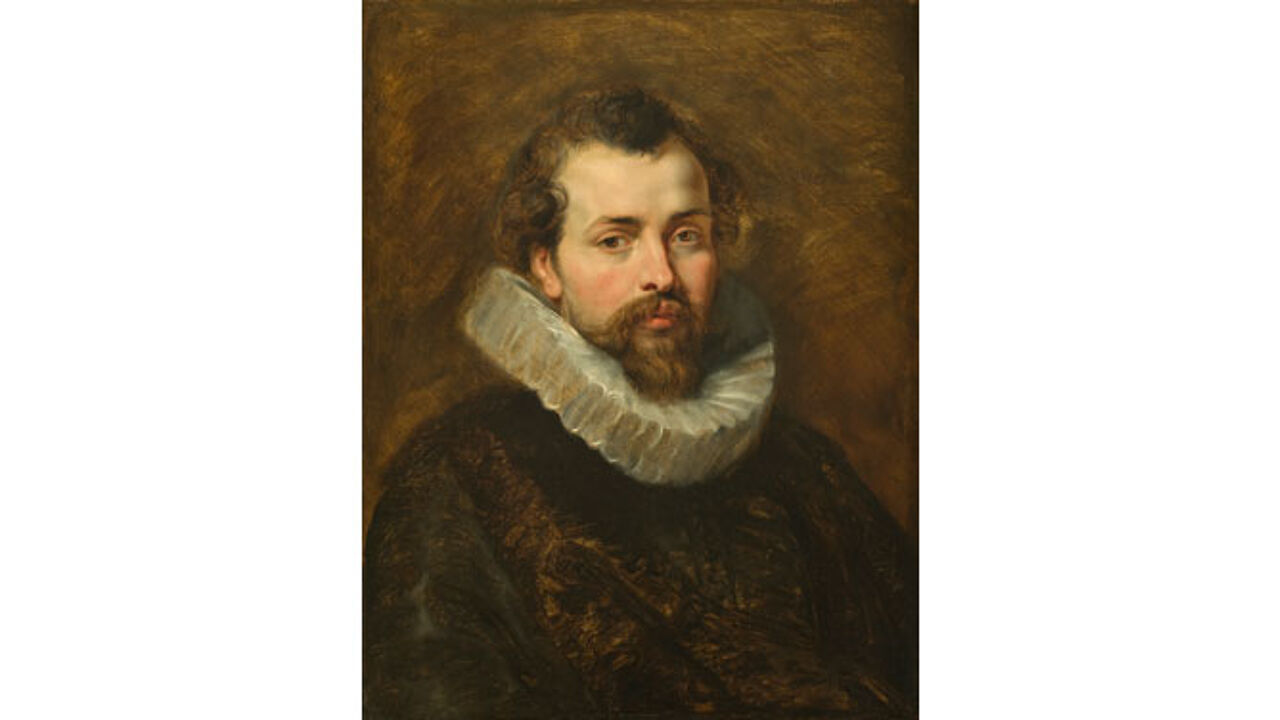 Copyright: www.bridgemanart.com
Rubens' first wife Isabella Brant features in several of the portraits including one that was painted posthumously. Isabella was only 34 when she died and grape vines in her posthumous portrait stand as a symbol for the eternal fidelity. The sketch below from the British Museum also shows Isabella Brant.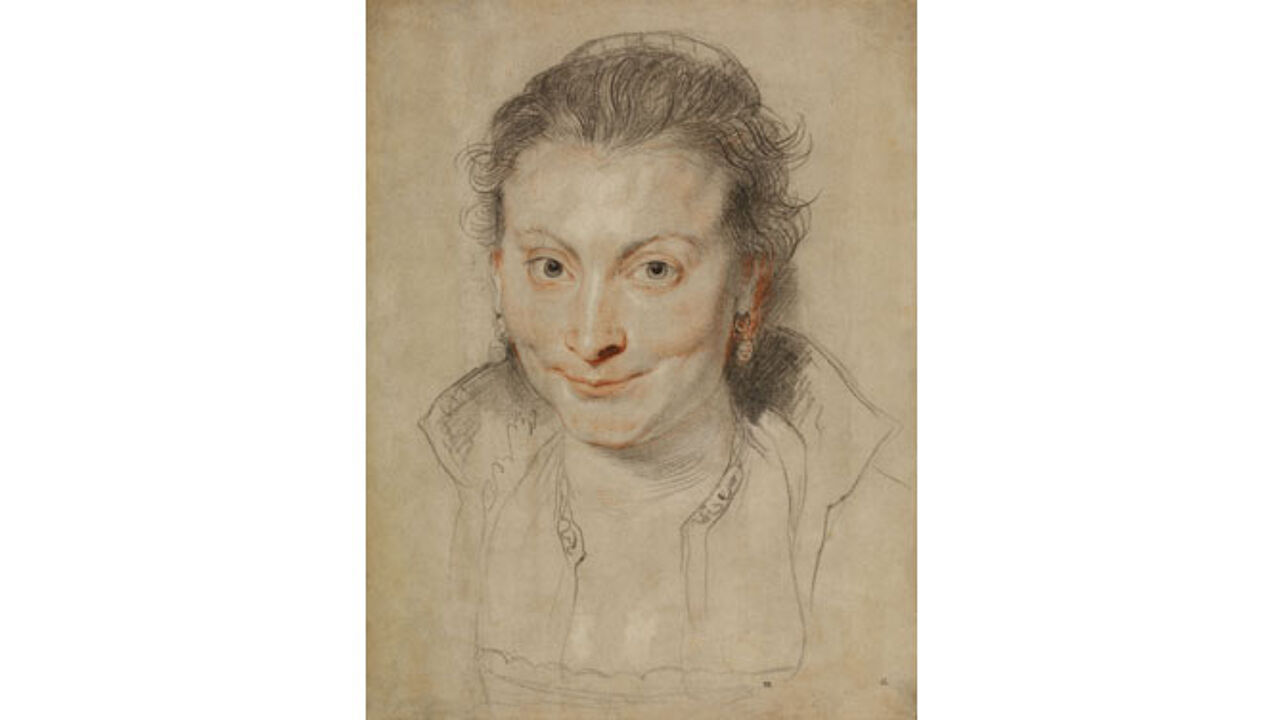 Eternal fidelity or not the reverse of this sheet of paper shows a sketch of Rubens and his second wife, Helena Fourment. Nele Vervoort: "Artists kept all their sketches. What happened here? Did Rubens take hold of what he thought was a blank sheet of paper only to stop sketching suddenly when he realised he was drawing on the reverse of an existing sketch? We can but guess, but such an explanation is quite plausible!"
Friends made a point to convince Rubens not to let things drift after Isabella's death. He married the considerably younger Helena Fourment. Fourment is depicted here with two of the couple's children: Frans and Clara Johanna in an unfinished portrait offering us an intimate glimpse of Rubens' domestic life (below). Rubens had three children with Isabella Brant and a further five with Helena Fourment.
One of the most celebrated portraits of one of his children is that of Clara Serena on loan from the Princely Collections of Liechtenstein (top). The painting has not always been attributed to the Antwerp master, but recent restoration has allowed a persuasive attribution. It can't be ruled out that this too is a posthumous portrait that Rubens made in memory of his beloved, eldest daughter, who died only twelve.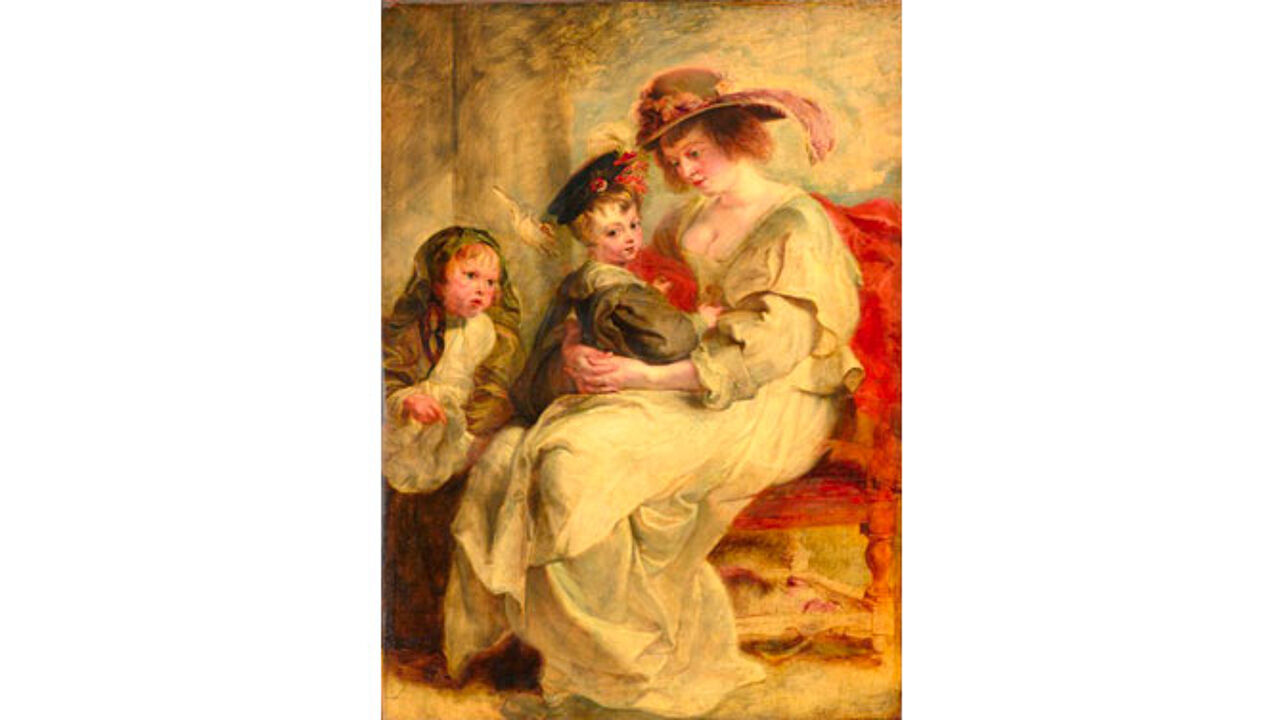 © RMN - Grand Palais - Adrien Didierjean
'Rubens in Private' runs at the Rubens House in Antwerp until 28 June 2015.