"Air traffic disruption will have major consequences"
Past Wednesday, Belgian air traffic was down due to a power cut at Belgocontrol, the Belgian air traffic control agency. Operations are back online and airports are recovering from the blow, but air traffic expert Luk De Wilde explains that the consequences will be much graver than initially assumed. The disruption stranded over ten thousand passengers.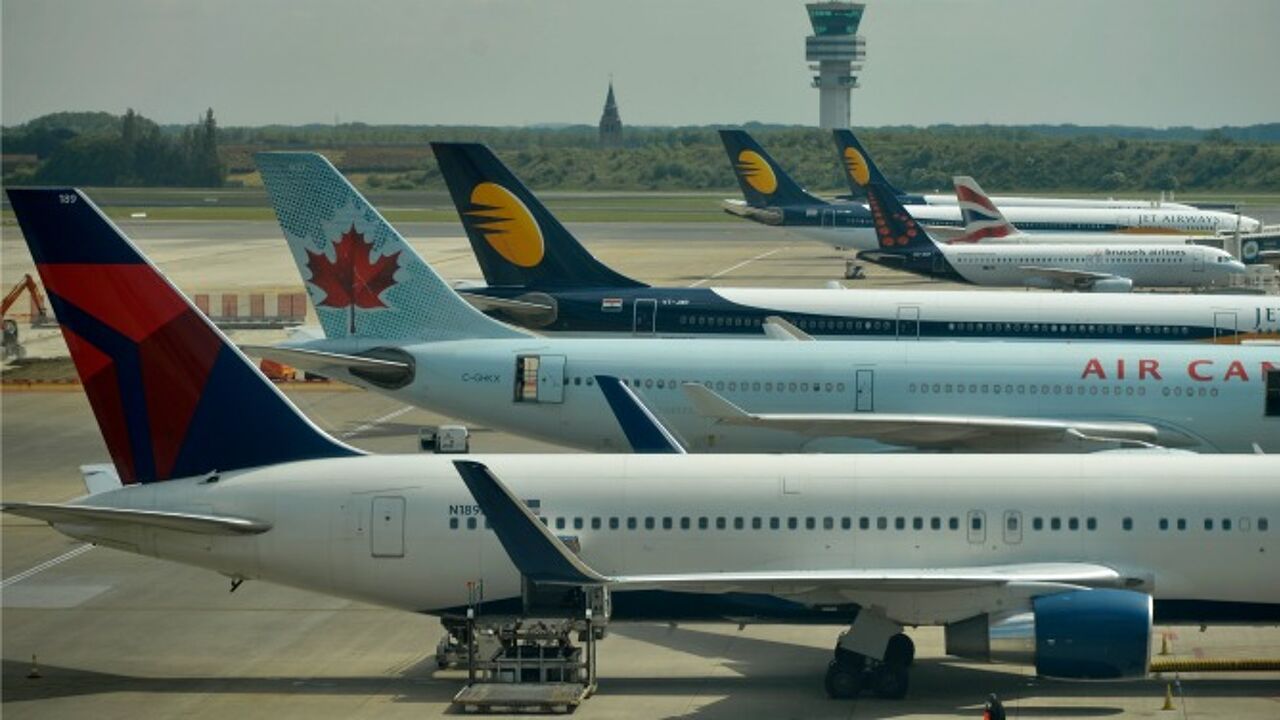 BELGA
Mr De Wilde estimates that the problems will last at least until Thursday morning, as flights had to be redirected to other countries like France, Germany, and the Netherlands. The diversion meant that pilots and staff will probably exceed maximum working hours, and be required to stay on the ground to get their obligatory resting period, even after the interruption has ended.
The fact that flights arrived at different destinations also made for a re-localisation chaos, adjourned connections, delays of other flights, and traffic jams around the other airports.
No refunds
Passengers probably also won't be compensated for the inconvenience, as the circumstances were beyond anyone's control. "The European Guarantee Fund will not be intervening. However, airline companies will do their very best to get passengers to the right destinations by bus or by train for example", Mr De Wilde reassures. Nevertheless, the airlines will probably try to retrieve some of the lost funds with Belgocontrol.
Mr De Wilde recounts that it is the first time ever that air traffic was interrupted this badly. There have been power shortages before, but never have they completely disrupted the crucial control systems. "Everyone was flabbergasted about there being no electricity whatsoever, not even from the emergency generators. Beyond those, there are no further crisis aids, because electricity is the life source of all computers and systems managing airport traffic."
35 flights cancelled
At 1AM, Brussels Airlines alone already cancelled 35 return flights. This stranded a total of ten to eleven thousand passengers, which made for 40% of all passengers that had booked a flight for Wednesday. Brussels Airlines spokesperson Geert Sciot reports that 50 additional staff members were deployed to support grounded travelers.
"The disruption took place on a very busy moment. 90% of our long-distance flights departs between 10AM and 10:30AM, which was the moment of the power cut today. Passengers of several redirected flights have already been taken to Brussels airport by bus", Mr Sciot reports.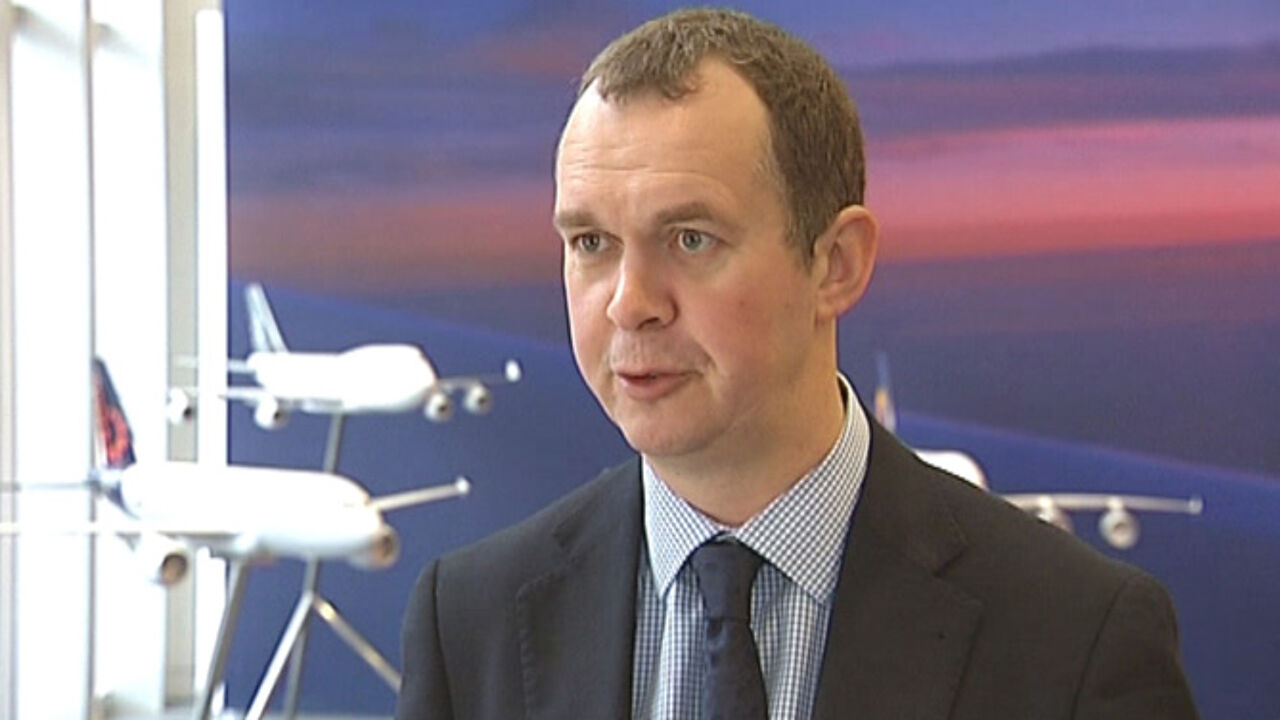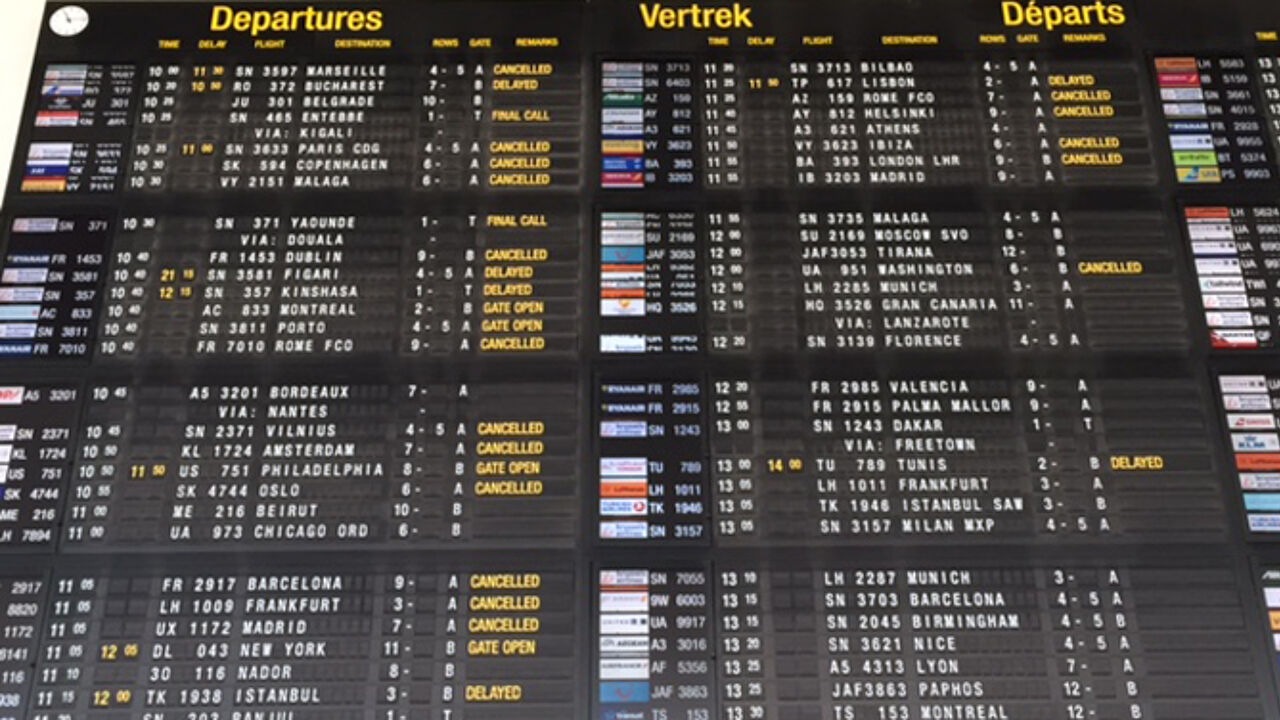 All flights at Brussels Airport were cancelled or delayed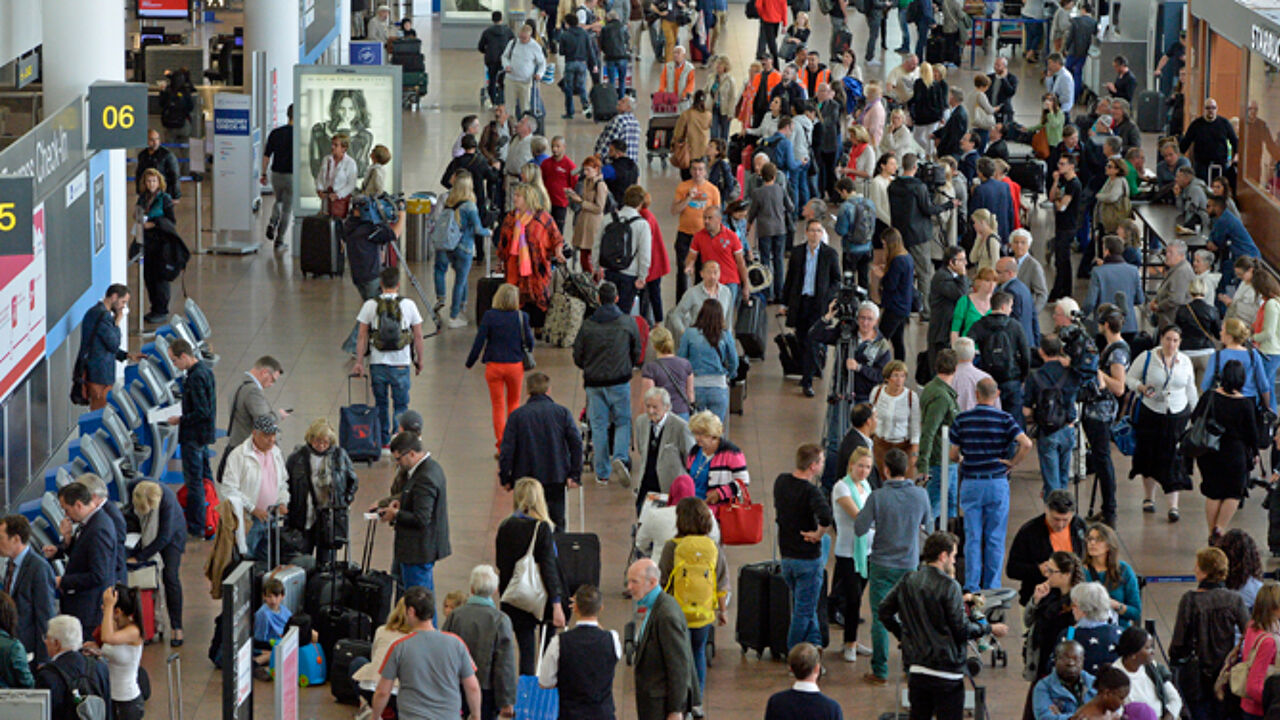 BELGA
Chaos at the Brussels Airport departure hall
Tweets from stranded passengers