"Nice tribute to Jommeke and Jef Nys"
A giant wall painting has been inaugurated in Brussels, in the Lokvogelstraat in the Laken district. The comic strip painting is based on characters of Jommeke, the famous comic strip album series by the late Jef Nys. Responsible for the work is Jef Nys' granddaughter Sarina Ahmad. The painting can be seen close to a place where a new park will be created near Tour & Taxis.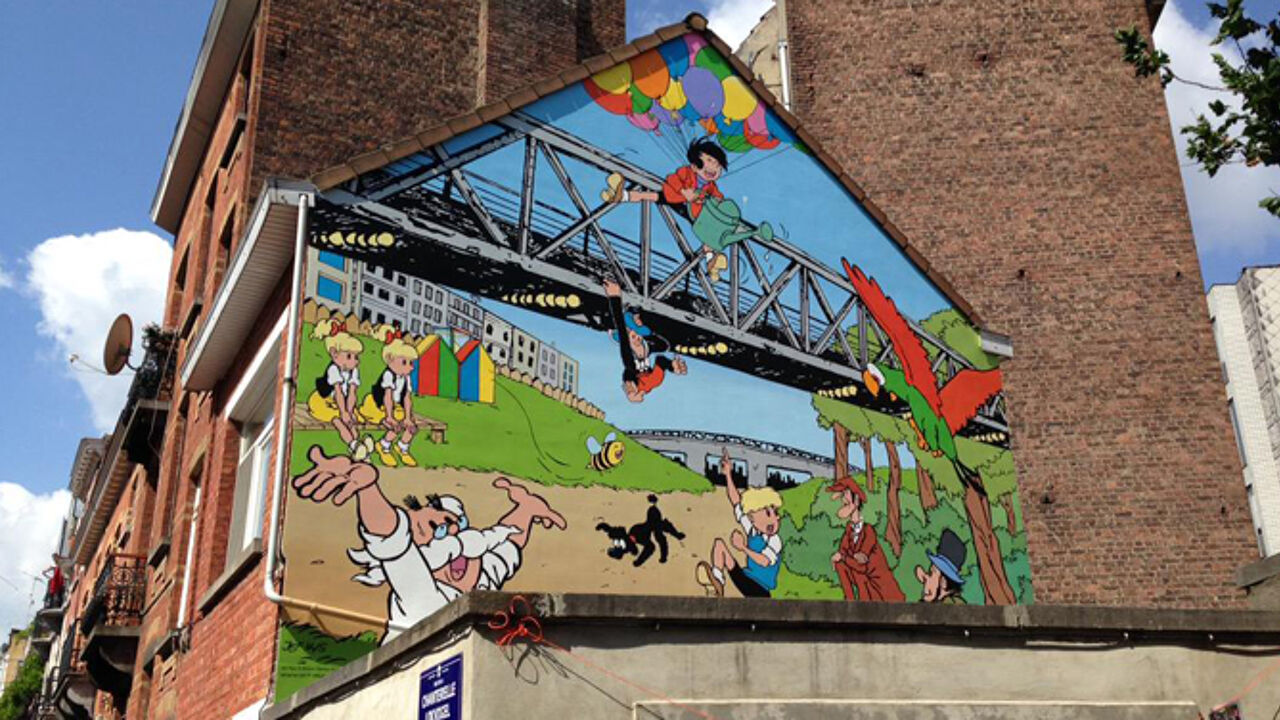 "It's a nice tribute to Jommeke and Jef Nys", the Brussels Culture, Youth and Sports Minister Pascal Smet (Flemish socialist) told the VRT. "We put Jommeke in the park in order to have the children discover the comic strip hero when they go to the park with their parents."