Air traffic back at 75%; 35,000 still stranded
As Belgocontrol recovers, Belgian air traffic runs at 75% capacity again. However, a total of 35,000 passengers stays stranded, and airports will remain disrupted for at least a couple more days, Belgocontrol reports. Wednesday morning, air traffic went down on a national scale after a power cut at Belgocontrol, the Belgian air traffic control agency.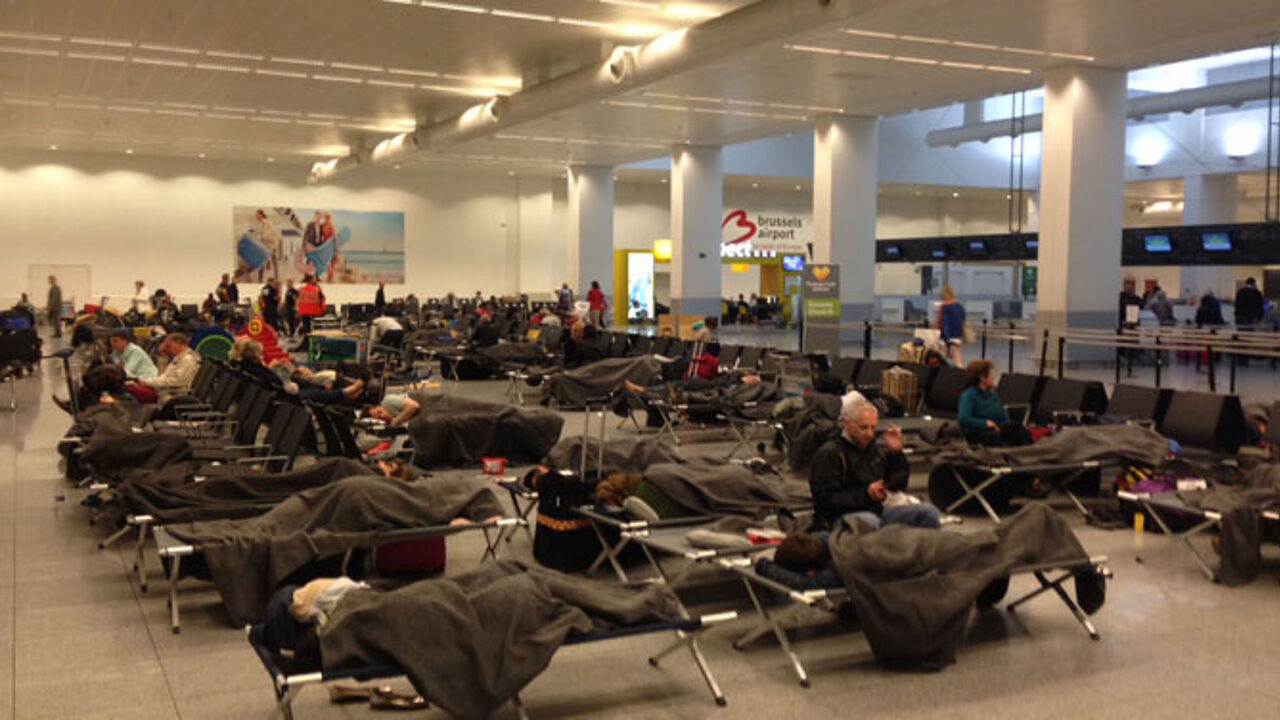 Yesterday at 2PM, Belgian airspace reopened at 20% capacity. In the evening, two trucks carrying power generators arrived at Belgocontrol, allowing the agency to lift capacity back up to 75%. Belgocontrol spokesperson Dominique Dehaene declares that it will stay at this level for at least a couple more days, which means air traffic disruptions are not over yet. Yesterday evening, the agency decided to allow planes to take off until midnight, to at least partly catch up the damage.
There is still a lot of chaos at Brussels Airport. A total of 200 flights have been cancelled. 33 have been diverted to airfields in other countries. About 25,000 passengers remain stranded around the departure hall, many of them have already been there for many hours. Charleroi Airport had to cancel 20 flights, blocking around 10,000 passengers in the Francophone city or in an airport abroad where their flight was redirected to.
"The number of people just keeps growing", reports Brussels Airport spokesperson Saskia De Schutter. "I've seen people sleep outside on the curb. It's bad. Luckily, everyone's keeping their cool." The Red Cross has installed some 200 beds inside the departure hall and 50 in the transit zone, to accommodate beached travellers.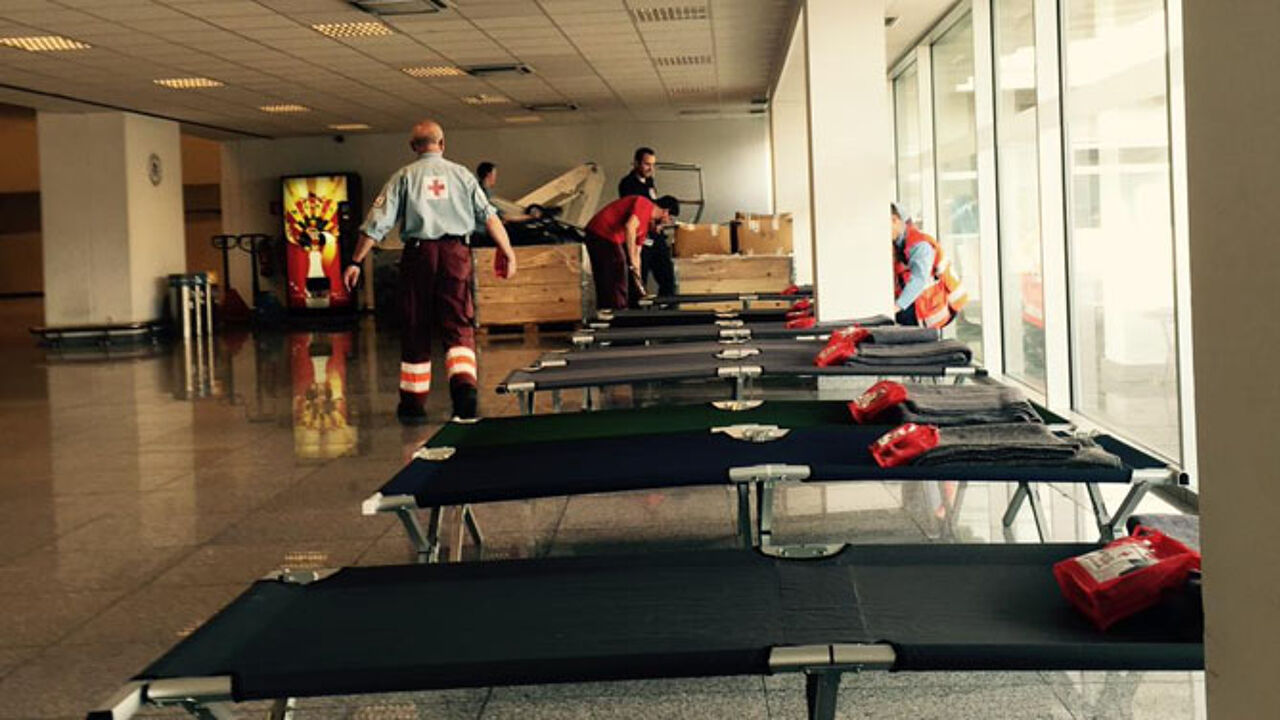 The Red Cross providing beds for stranded passengers at Brussels Airport
Current priorities
Planes flying over Belgian airspace have top priority. Second priority goes to craft that are looking to land. After those, it's the departing planes' turn.
Departing planes will be able to take off depending on the capacity of the moment. Eurocontrol, Belgocontrol's European-scale counterpart, will decide which flights will be allowed to leave first.
What happened Wednesday morning?
At 9:45AM, power went down at Belgocontrol. Flights preparing for landing at that very moment were still allowed to ground on the strip. All other flights were redirected to airports in neighbouring countries. Emergency generator switches malfunctioned as well, leaving control towers completely out of electricity. "After that, we proceeded to a 'clear of the sky' operation", explained Belgocontrol spokesperson Dominique Dehaene.
The power outage temporarily shut down all air traffic in the country. However, fly-overs at 24,500 feet or higher were still allowed, since they are not a Belgocontrol responsibility.
Eurocontrol declared that air traffic would be down for an indefinite amount of time. Airports all over Belgium were dealing with a significant number of delays. Over time, planes looking to ground were redirected to airports in neighbouring countries.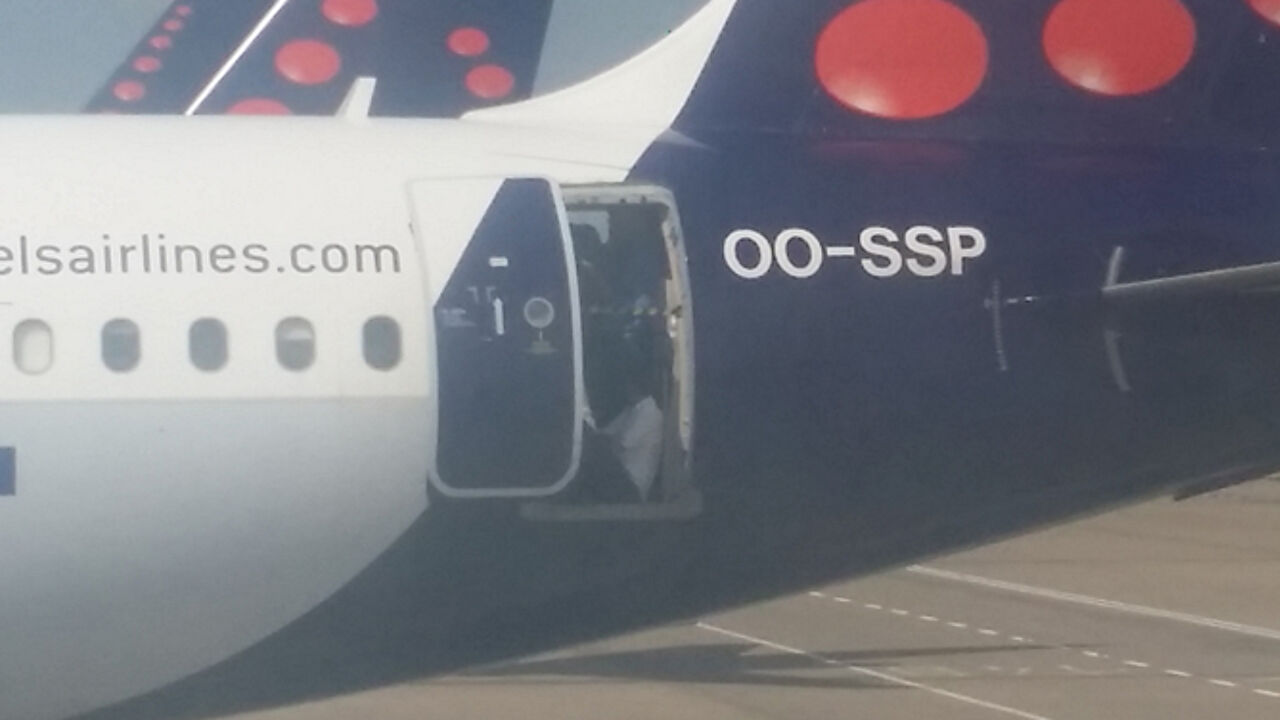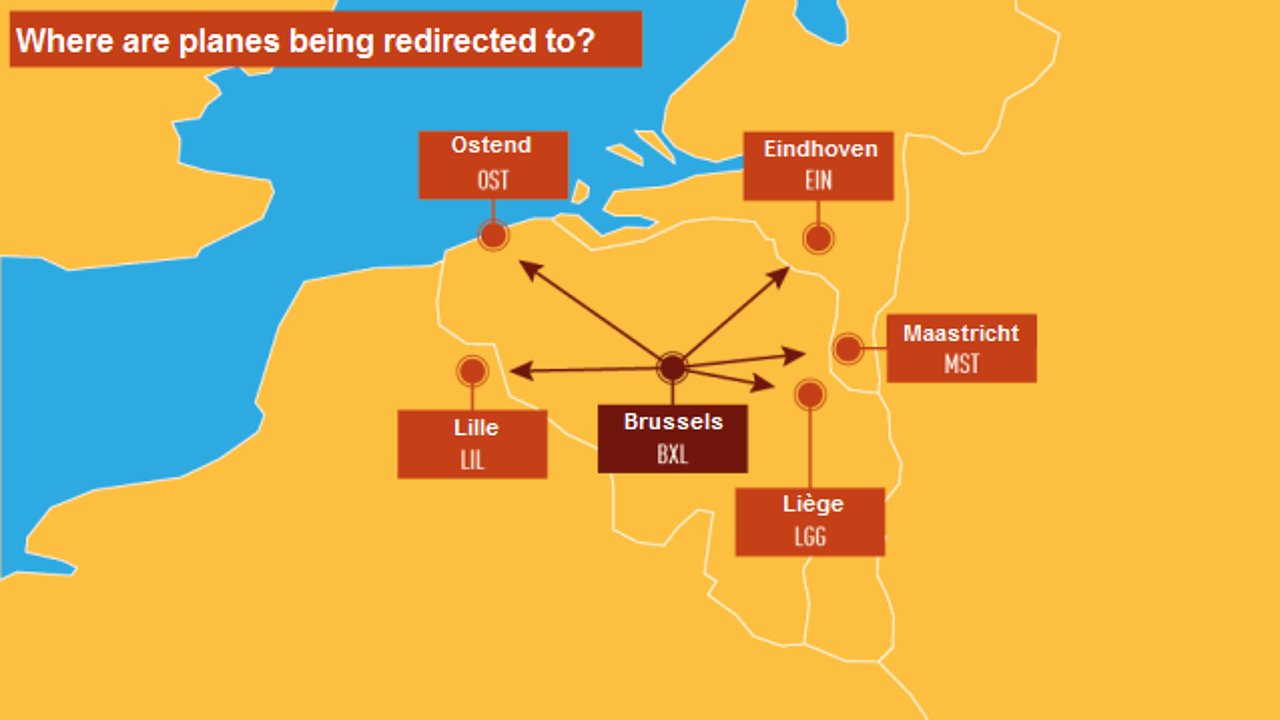 Wednesday's flight diversion plan
Overvoltage
The power cut was due to an overvoltage, which also damaged emergency generator switches. "Normally, the generators should have taken over, but because the excess current broke the control switches, this was rendered impossible. It was like Murphy's law", said Mr Dehaene.
The defect caused all control towers to fall short of electricity. The cause of the overvoltage itself, however, is yet to be found. Christian labour union ACV's Transcom department member Kurt Callaerts claims it is partly due to a lack of proper maintenance by Belgocontrol, as a consequence of the government's financial austerity policy. Flemish Socialist politician Karina Temmerman is supporting the claim.
Meanwhile, the office of Mobility Minister Jacqueline Galant (Francophone Liberals) is not commenting on the event. "The issues at Belgocontrol are strictly technical. We can't say anything sensible about it at this point", office staff declared a couple of hours after the catastrophe.
A tweet from a passenger stuck in the air: