Various rail strikes trigger massive compensation claim
The Belgian consumers' organisation Test-Aankoop wants to claim compensation from the Belgian Rail Company NMBS for losses incurred by the frequent strike action. Test-Aankoop is urging rail passengers to join the action.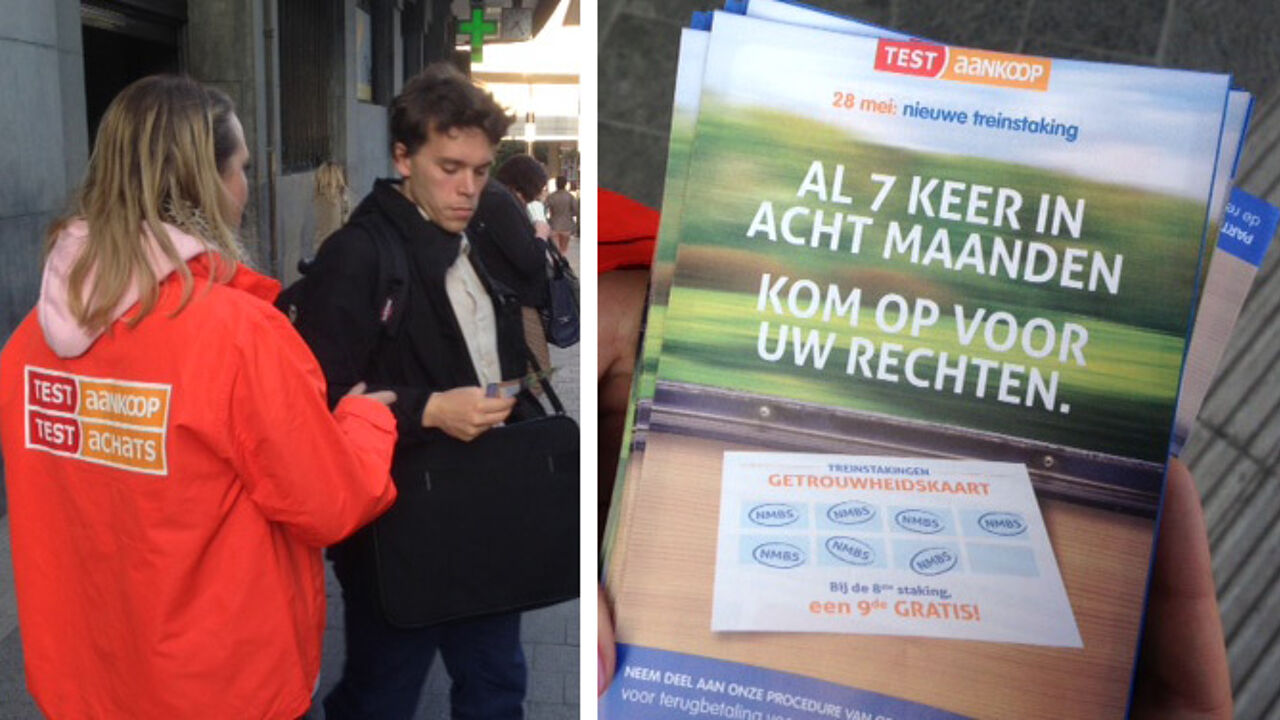 Test-Aankoop was distributing flyers in a number of stations this morning. The action is being initiated as another strike is coming up on Thursday. Test-Aankoop is threatening to take the NMBS to court to claim compensation for commuters and regular passengers that were hit by the many strikes in the past months.
"We had 7 rail strikes in 8 months' time. Season ticket holders lost a total of 25 million euros", Test-Aankoop calculated. The NMBS is not meeting its obligations, while ticket holders are paying for a service which has been scrapped. Moreover, the system to allow people to claim compensation after a strike, is too complex, Test Aankoop adds.
"We put the problem of the complicated procedures on the table before. It is very discouraging and inaccessible for people. However, nothing happened and this is why we are taking it one step further now, trying a collective claim", explains Els Bruggeman of Test-Aankoop.
5 euros per person per strike
How did test-Aankoop reach an amount of (almost) 25 million euros? "Actually we did not exaggerate. We took the cheapest return ticket for season ticket holders. This is 5 euros, multiplied by 7 days of strike action. This makes 35 euros per person. When you extend this to the total number of commuters hit by the strikes, you get 24.5 million", explains Ivo Mechels of Test-Aankoop. "We will demand this amount from the NMBS."
Test-Aankoop hopes to set up the first public damage claim ever in Belgium, and wants to have as many passengers taking part as possible. Not all passengers are keen to join the claim, though. Test-Aankoop allows the NMBS one month to come up with a proposal to solve the matter in an amicable way. If not, court action will be initiated.