Boonen wins Tour of Belgium second stage
The Fleming Tom Boonen has won the second stage in the Tour of Belgium cycle race. He beat off competition from the French rider Arnaud Démare and fellow Belgian Jens Debusschere in a mass sprit along de Wandelaar. After two stages, the Austrian rider Matthias Brändle leads the race overall.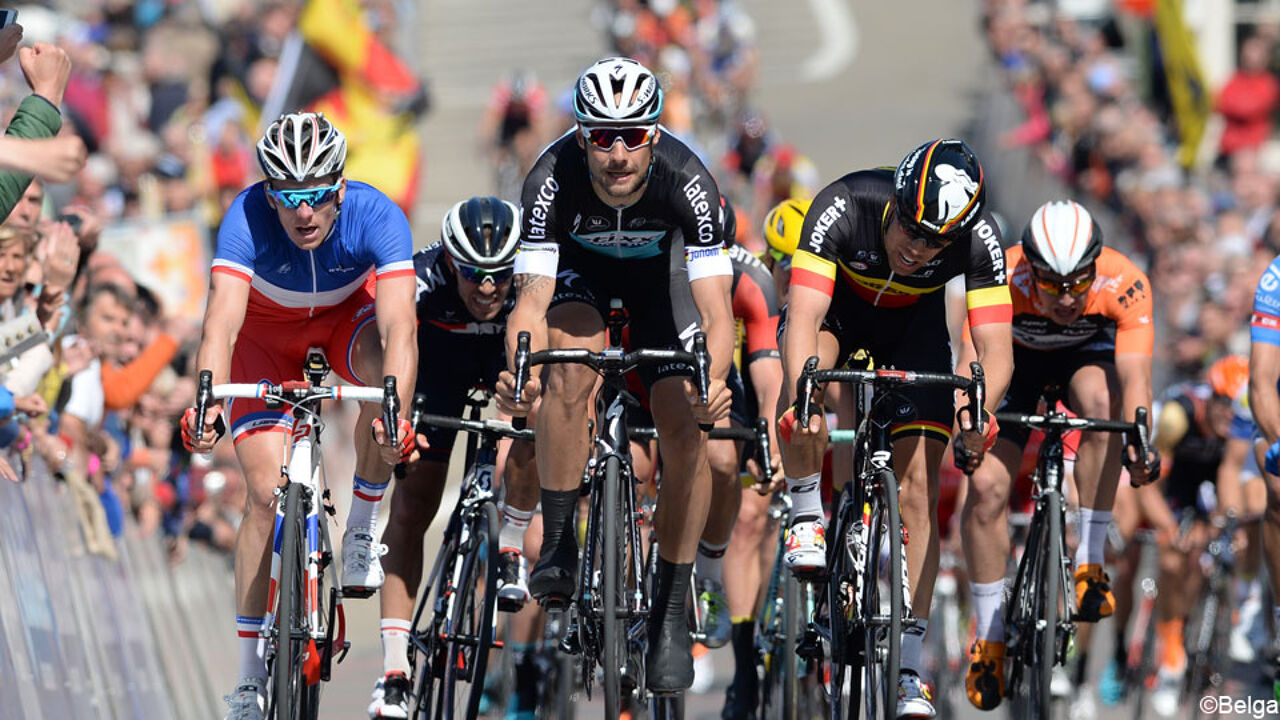 After just a few kilometres, a leading group of six riders broke free of the rest.
In the final few kilometres of the race along the sea front in the West Flemish coastal resort of Knokke Arnaud Démare appeared to be in the driving seat. However, Tom Boonen pushed ahead just at the right moment and for the second year in succession was victorious on de Wandelaar.
Despite suffering a puncture towards the end of stage, the Austrian Matthias Brändle still leads the race over all.
 
The top ten
1. Tom Boonen 178km in 4h19 minutes and 21 seconds
2. Arnaud Démare (Fra)
3. Jens Debusschere
4. Jonas Vangenechten
5. Dylan Groenewegen (Nl)
6. Jean-Pierre Drucker (Lux)
7. Roy Jans
8. Tom Van Asbroeck
9. Yves Lampaert
10. Aleksej Tsatevitsj (Rus)