'Ostend at Anchor' pulls in the crowds
Europe's second largest maritime festival Ostend at Anchor is underway in the seaside resort of Ostend. These days Ostend is the place to be if you have an interest in matters maritime.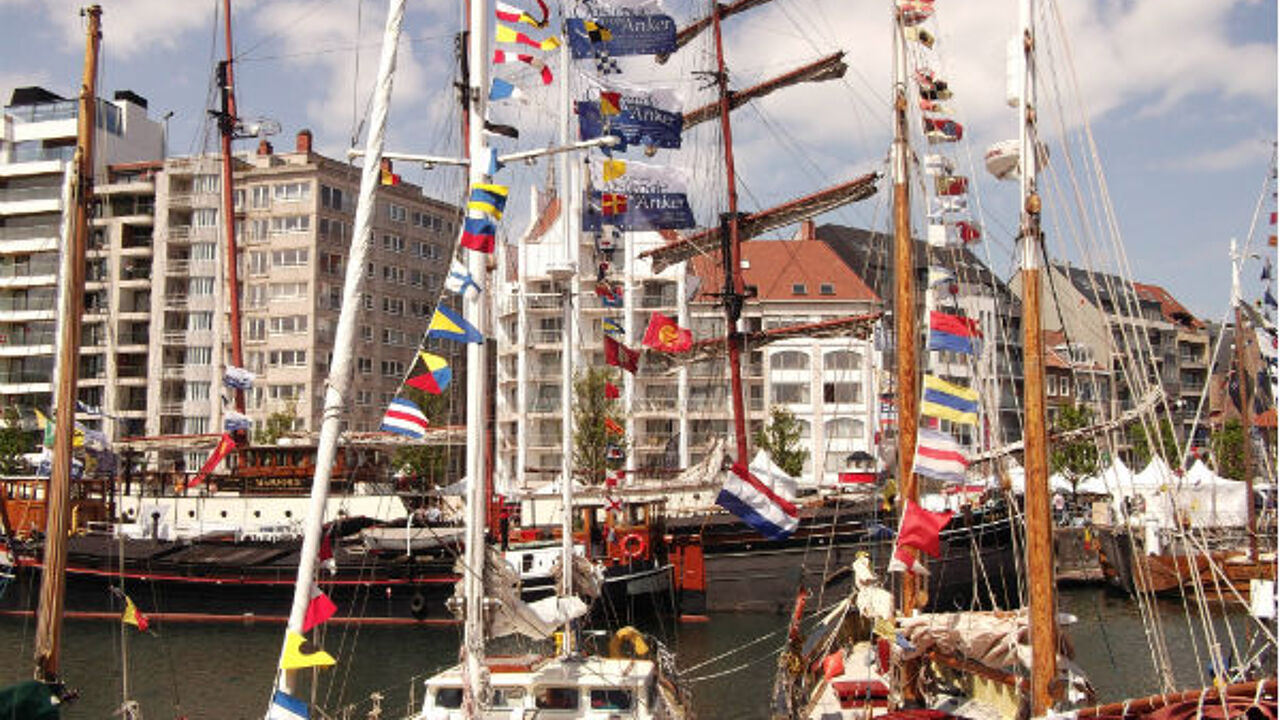 No fewer than 172 ships have made the trip to Ostend for the event. Only the big maritime festival in Brest (France) attracts more vessels and larger crowds. Ostend at Anchor is among Belgium's largest events according to size featuring in the Top Twenty, but there is more. Organiser Xavier Rubbens:
"All the ships are at least 40 years old or have been made of wood. There are big two and three masters, but also more modest vessels. Most of the ship owners bring their ships to Ostend to share their love of the sea with the public at large. Some are here for the first time. Others enjoy the festival so much, they come back year after year. It's an entirely free festival too. If you come to Ostend you can visit every single vessel free of charge from 10AM until 6PM."
Xavier Rubbens (small photo) explains the festival is his brother, Hubert's hobby, which got out of hand: "He's a yachtsman, trained as a navy fusilier and is now communications NCO with the Belgian navy. Hubert was always obsessed with everything to do with boats and the sea. This is also the case with many of the visitors who come from far and wide often just to see one particular item that they saw featured on the programme".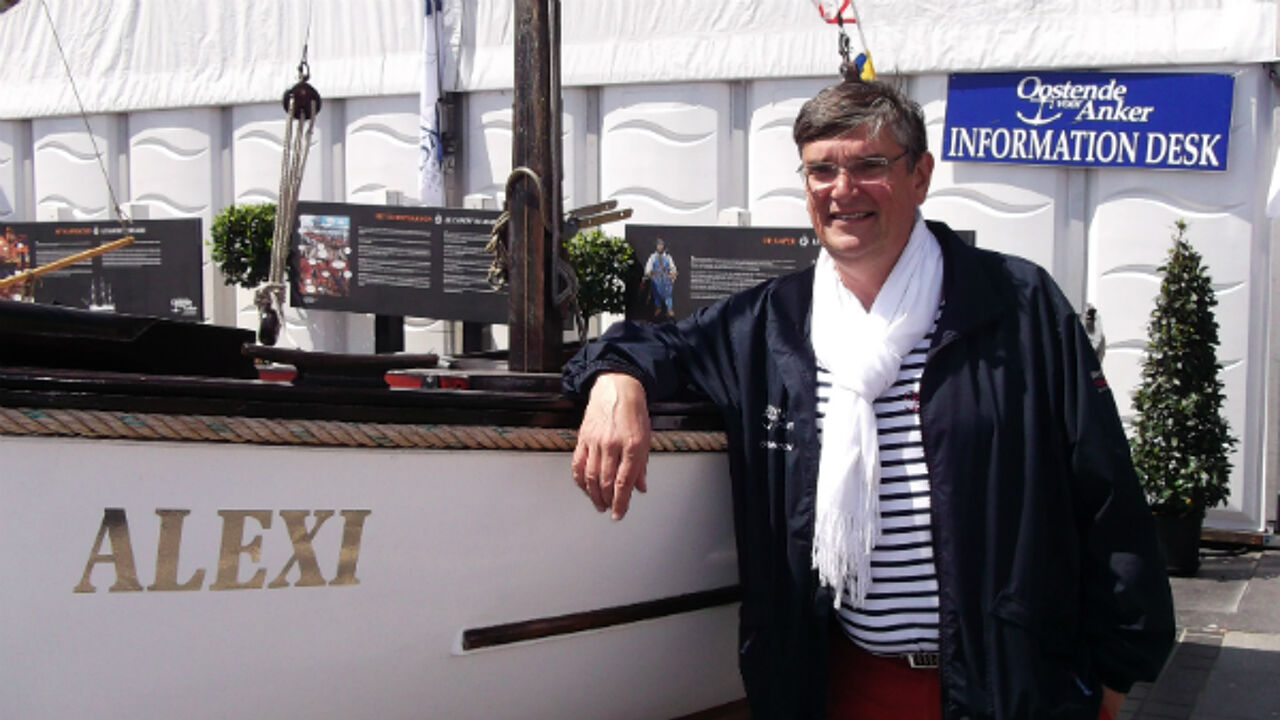 The ships come from many parts. A majority hail from Belgium including many barges. A quarter of the ships sailed from the Netherlands. Twenty-three ships have made their way across the English Channel from the UK to be here. Six vessels sailed from France and there's even one Spanish vessel.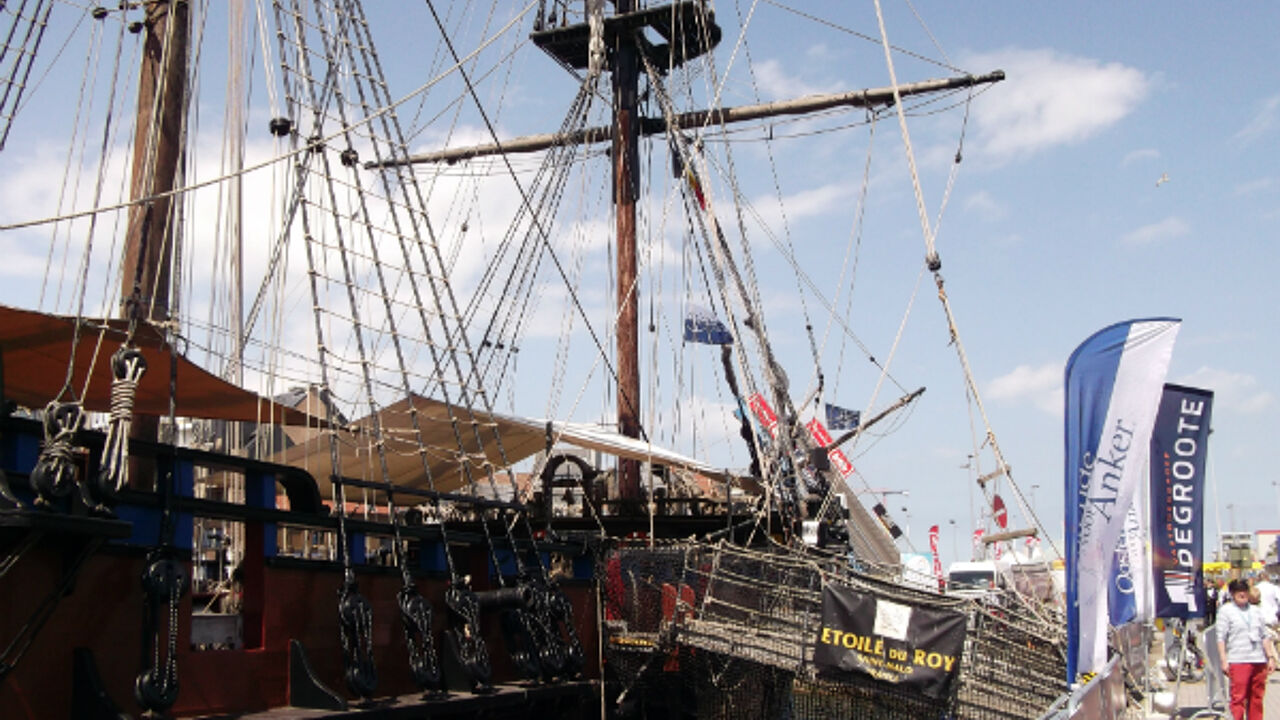 One of the star attractions is the Etoile du Roy. Xavier Rubbens: "It's the biggest ship here going by length. The ship is a replica of a frigate from Lord Nelson's day. British businessman Michael Turk had the ship built in 1997 and it starred as the "Indefatigable" in the TV series Hornblower. High maintenance costs meant that the vessel had to be sold. It was renamed the Etoile du Roy and is now the flagship of a Saint Malo-based shipping company."
The ships occupy three large docks near Ostend's railway station. But there is more to the festival than just ships. Xavier Rubbens: "Thirty-five music groups have made it to Ostend. In all there are some eighty concerts. The festival is now in its 16th year. Each year also has a theme. This year's theme is 'Rescue at Sea' and visitors will be able to see a whole host of demonstrations, many including air-sea rescue helicopters."
The festival brings a street party atmosphere to the Ostend quayside with hundreds of stalls displaying everything and anything to do with matters maritime. There are model ships, but also paintings of ships. Here you can find the clothes you need for that boat trip, but also have a bite to eat and a drink.
Last year 270,000 people visited the festival, this year the ambition is slightly more modest. Xavier Rubbens: "We want to keep it as a friendly festival. One year so many people came they had to close the road to Ostend because there was simply too much congestion. This won't happen this time!"