Painful scenes as Lim Ji Young wins Queen Elisabeth Competition
South Korea's Lim Ji Young is the winner of this year's Queen Elisabeth Competition. The jury announced the winner shortly after midnight. Ukraine's Oleksii Semenenko is second, the US's William Hagen third.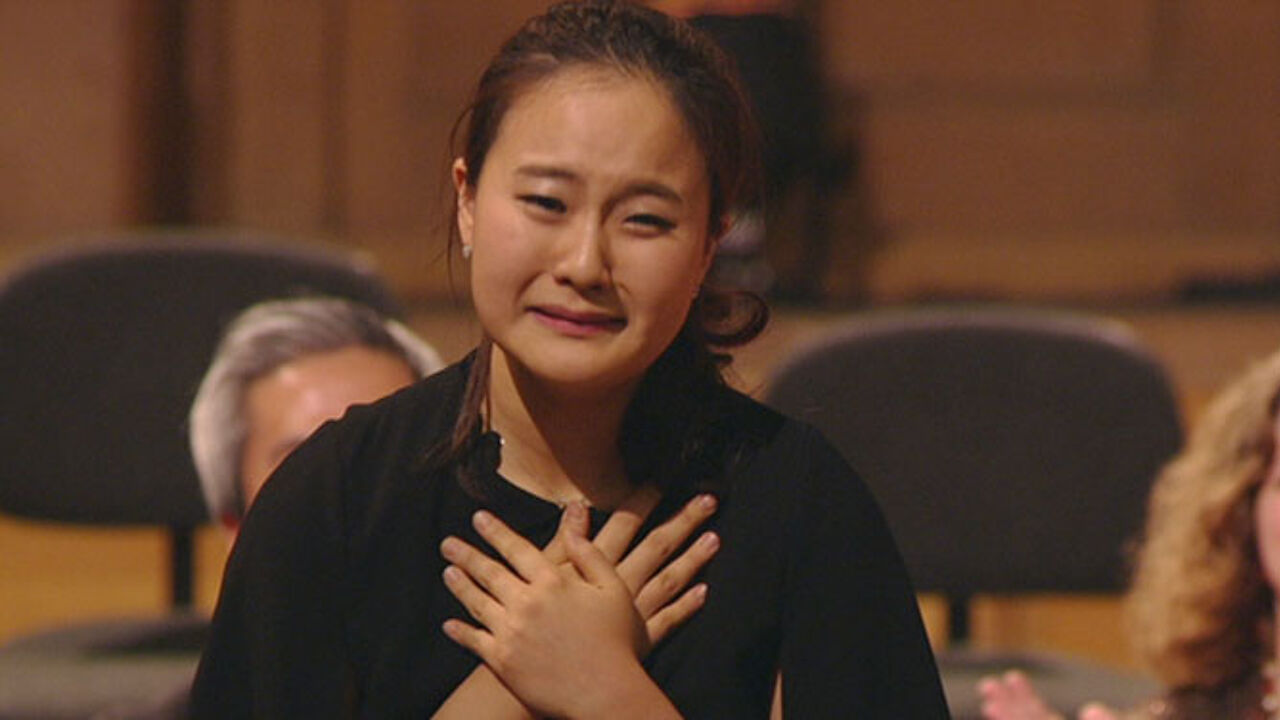 After the sixth and last night's performances at the final the president of the jury announced the winner. South Korean violinist Lim Ji Young won the final after playing the set piece "...aussi peu que les nuages..." by Michael Jarrell and her own choice Concerto in D op. 77 by Johannes Brahms.
The announcement of the winner resulted in a rather painful situation as jury president Arie Van Lysebeth did not pronounce the winner's name clearly. Another South Korean finalist, Lee Ji Yoon, first thought she had won, raced onto the stage only to realise her mistake.
Ukraine's Oleksii Semenenko was second. Born in 1988 he studied in Cologne, but can regularly be seen in the US and Russia. The United States' William Hagen, born in 1992, was third.
Germany's Tobias Feldmann was fourth. One of the strings on his violin snapped during his performance in Brussels. For many he was the favourite to beat.
Dutch American Stephen Waarts - at 19 the youngest finalist - was fifth and also won the VRT Prize of the Public. Japan's Mohri Fumika ended sixth.
Who is Lim Ji Young?
The violinist was born in Seoul in 1995. In February she obtained her diploma at the Korea National University of Arts, where she studied under Nam-Yun Kim. She has won several prizes at home and in 2011 was third in the International Violin Competition Henri Marteau in Lichtenberg (Germany). Last year she was third at the International Violin Competition of Indianapolis.
3/6/15 - At the end of the prestigious Queen Elisabeth competition in the Brussels there was a painful incident when the wrong South Korean violinist came on stage. Her name is Lee Ji Yoon and she thought that she had won, but the president of the jury had announced another South Korean candidate Lim Ji Young as the winner. Lee Ji Yoon told VRT that it was the pronunciation of the president of the jury that triggered the confusion.