"Belgians and Americans have a common mind-set"
Howard M. Liebman was born in L.A. and raised on Long Island, New York. He came to Belgium over 36 years ago. Now, he is a partner at the Jones Day elite international law firm in Brussels, and Chairman of the American Chamber of Commerce in Belgium, convincing American companies to invest in our country, and helping Belgian ventures make it in the US of A. "I personally have nothing to gain from it, but it's a nice change from the day-to-day routine of shuffling contracts. It's interesting, it's amusing, it's fun."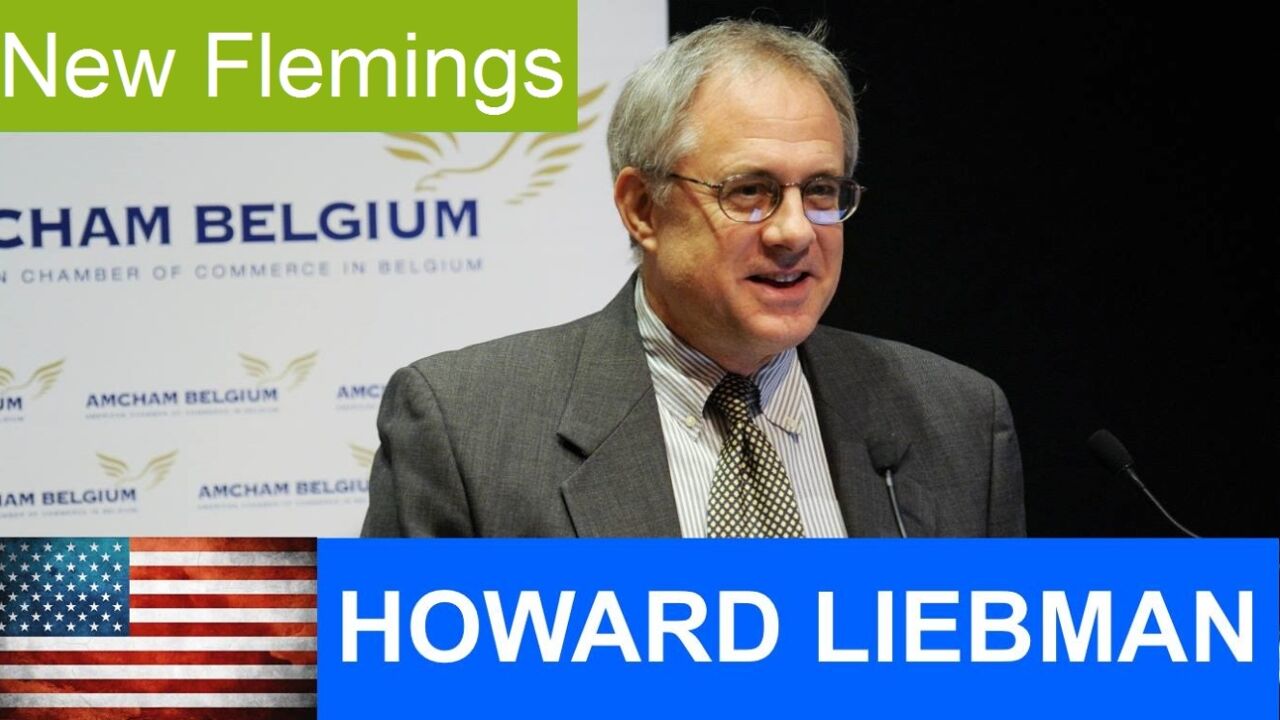 I'm meeting Mr Liebman inside the pristine-looking Jones Day office building on Regentschapsstraat in Brussels. The pretty receptionist's heels tick on the mirror-polished marble floor as she leads me to an empty conference room with a gorgeous view over the old city centre. Mr Liebman enters the room. He's taking a break from his busy schedule to talk to me about Belgium, about America, about the ways of the people, and about the weather.
"I got dual citizenship in 2013. After all, my better half is Belgian, and I've been living here for so long, so I decided it was time to become a Belgian citizen myself. And you know what the funny thing is? After becoming a dual-national, I subconsciously started to feel more Belgian as well. I even voted in the elections last year. Took it very seriously, studied very hard. And I stopped listening to BBC in the morning, and started listening to the Belgian news instead. People often act surprised: "Jeez, Howard, you really follow this stuff now?"
I wouldn't say that I've lost my American identity, though. It's kind of evenly split. Many expats in Europe become almost anti-US after coming here because, especially in the past, there might have been some US-negativism. But not me, I'm still very proud to be an American. Plus: Belgians in particular are such friendly people. I've never experienced anti-Americanism here, so I've always felt very comfortable."
The Anglo-Saxon mind-set
There must be other reasons for those US sympathies beside Belgians just being exceptionally (and undeniably) friendly?
"Yes, I think there are three main reasons. Firstly, and most importantly, I believe in a kind of 'Anglo-Saxon' feeling, let's call it that. It's native to these areas, it extended to Britain, and it moved along to the US that way. And this makes it very easy for an American and a Fleming, in particular, to get along. Not to say anything against the French-speaking community, of course. But the mind-set that Americans have in common with the Flemish made me feel right at home here.
Secondly, there's the indisputable influence of World War II. The Americans helped turn the tables in favour of the Allies when they came to fight in Europe, and in Belgium in particular. For example, many American fighter plane pilots who were shot down by the Nazis over Flanders were sheltered by local citizens, who helped them escape back to Britain so they could continue fighting. This, combined with the fact that we basically helped liberate this country, certainly contributes to a feeling of comradery.
Finally, one can never ignore the role of the media. My impression is that journalism here is pretty balanced as far as US sympathies go. Europe can get excited about Obama being elected, and denounce the Guantanamo Bay policy right after. But I think that especially the entertainment business might be contributing to a kind of 'glamorised' view of the US, which is being fully absorbed by the Flemish audience because you guys never dub films. And this is a self-fulfilling prophecy, because when you see New York on TV and you come over, you don't go to the Bronx. No, you go to Manhattan, and you only get to see the parts that are actually beautiful and exciting, so you return home with your views still pretty much intact. The exact same thing happens when an American visits Belgium. He'll probably just go see the Grand Place in Brussels and the pretty canals in Bruges. It's only when you go somewhere for a longer period, that you see the place's true colours. And that's when you really get to appreciate it, with the good and the bad."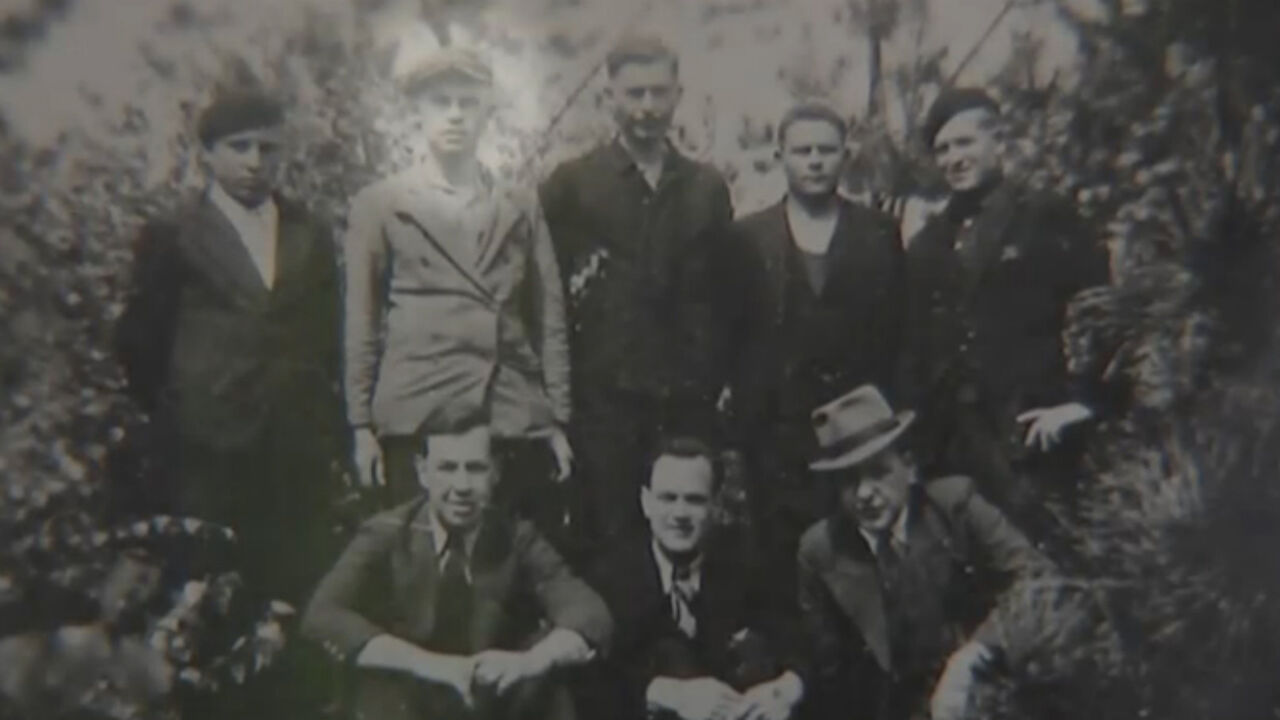 Insular Belgians, superficial Americans
What parts of America do you miss?
"There isn't much, but one thing I do miss is the fact that, especially in small towns and suburbs, people really know each other. Even though they're fairly nice and welcoming, Belgians tend to be oriented towards family and close friends, so they can be a bit insular in that regard. I have a Belgian wife, so I had it easy. But I hear that many expats have trouble breaking into Belgian society. And so they tend to clump together: the Americans down in Waterloo, the English up in Tervuren, The Germans over at Wezenbeek-Oppem, and the Dutch in Overijse.
In America, people organise these 'block parties', and they always bring new neighbours pies. And for that, they're often criticized for being superficial, because there's said to be nothing beyond that initial friendliness. But the thing is: you don't always want to be friends with all your neighbours, so you have to keep it superficial sometimes, in which case I feel that it's nicer to at least have a shallow yet friendly relationship than none at all.
I also kind of miss the weather and the environment. Where I grew up, in New York, July would be consistently warm. Plus: the Long Island beaches are long, with fantastic soft sand, and don't have big boats on the sea and big buildings on the coastline. Now, instead of going to the coast, I just stay in Brussels during the summer. The city's somewhat emptied out then, it's lovely."
So those are the snags, but what parts of Belgium do you appreciate most?
"Apart from the friendly people, I love the cosmopolitan mind-set of this small, outward-looking, multi-lingual country. Without meaning any disrespect to any of my fellow-Americans, but in the US, this is something you generally can only find in coastal cities like New York, LA, San Francisco, etc. I mean, when George W. Bush became president, he had reportedly only left the country four times, always to Mexico.
Another advantage of Belgium is its location. It's so central within northwest Europe that rich cultures and societies like France, England, Germany and Holland are within a day's drive, which is amazing. In the US, things are rather different. The distance between Brussels and London is the same as that between New York and Washington or Boston, which, compared to the former two, are pretty much exactly the same."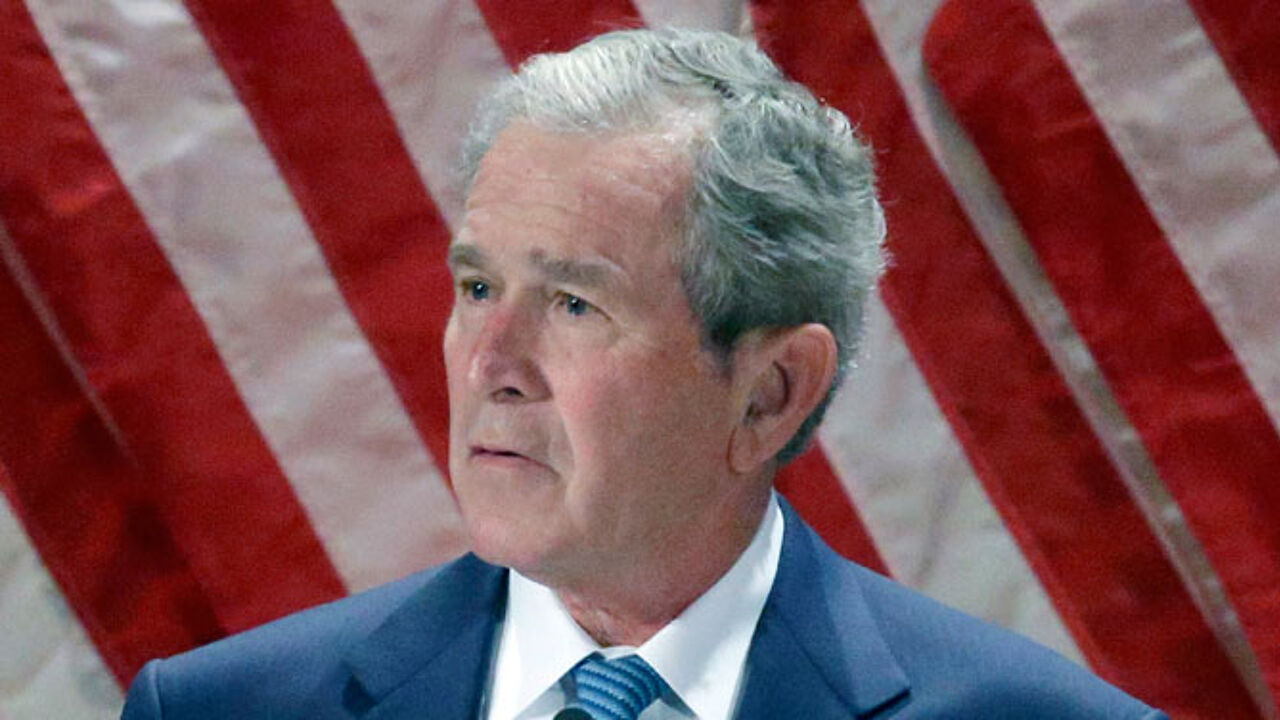 Keeping corporate Belgium attractive
How do you hope to change Belgium for the better as president of AmCham?
"At Amcham Belgium, we're trying to get American companies to build their facilities in Belgium, and invest in this place. Many already do, like Microsoft, IBM, Xerox, Honeywell, Google, Pfizer, Bristol-Myers etc. These multinationals account directly for about 400,000 jobs here (and indirectly even more), something which, in some cases, Amcham Belgium contributed to.
Of course you won't hear me say "oh, it's all for the sake of Belgium". No, it's not a charity. Multinationals will come here if they can save taxes as well. But for me personally, the AmCham is just an interesting and fun change from the daily routine, and a way to contribute to the society I'm now part of."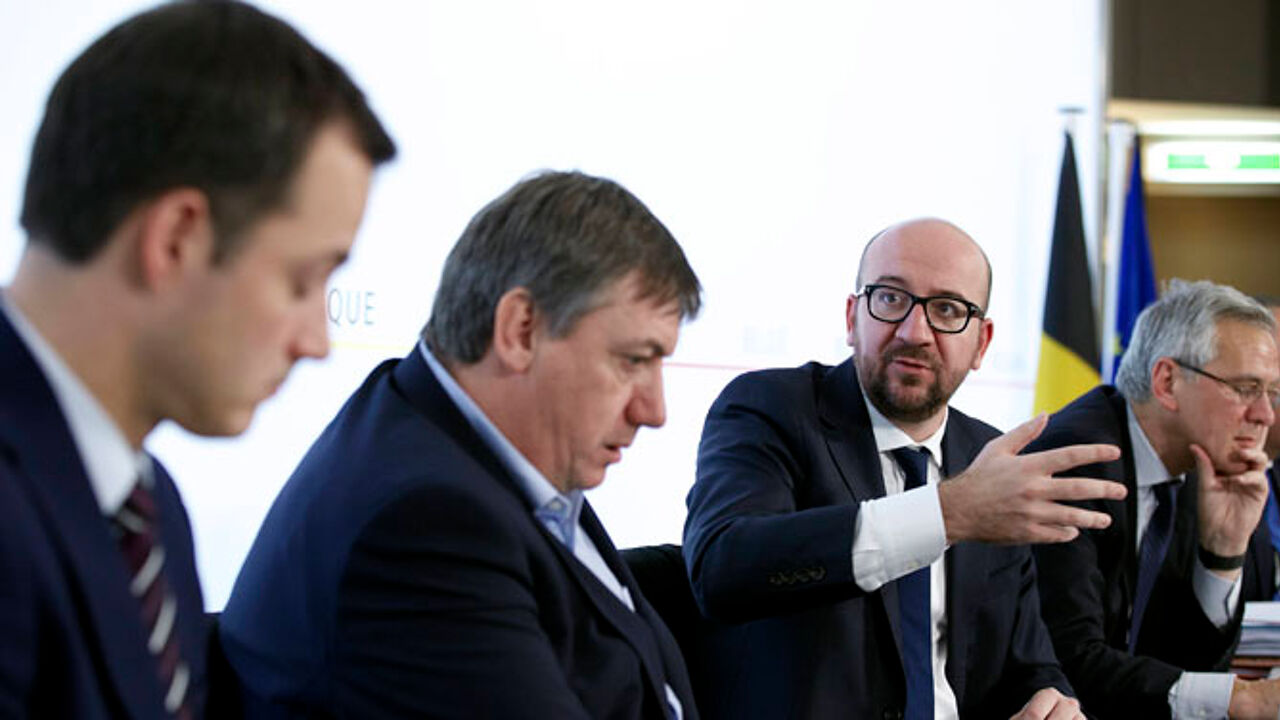 Is the current government offering enough incentives for American companies to invest here?
"Well, unfortunately, I have seen a lot of US companies leave, like Boston Scientific, or the Chiquita banana brand. This isn't necessarily the government's fault, but it is a consequence of a slightly less interesting business environment. We need to stay attractive to multinationals, or a lot of Belgian jobs will be lost. The Michel government seems to take a positive view on what we're saying and they have the right approach, but we feel they haven't been able to generate the required traction and put things into action."
Decomposing in Belgium
Would you ever go back to the US?
"I already go back regularly. If I'm on business, I'll stop and say hi to my mother, who still lives at my old house in Huntington, Long Island. But I don't feel homesick for America. I've made my home here. There was a short period when my wife and I thought about buying a second house in the US, but we never did, even though my mother would be delighted.
Right now, I would envision staying in Belgium for my retirement, remaining a national, and – most importantly – paying taxes. There's just one thing: I've always said that I don't want to be buried in Belgium. It's too wet, I'll decompose too quickly!"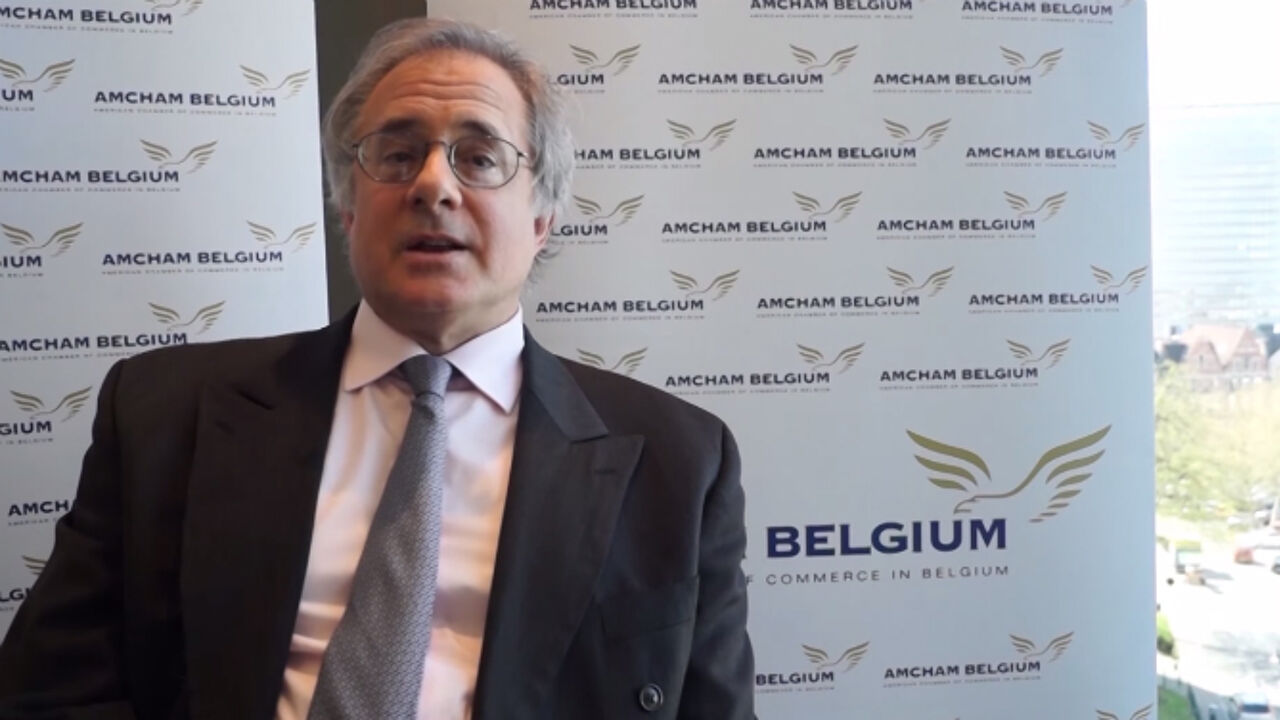 New Flemings
This interview is the first of a short series about interesting expats, immigrants, and people with different roots and backgrounds. In short: New Flemings! Make sure to check out the others too.