Charleroi win place in Europa League qualifying round
A 2-0 win in the second leg of the two-leg game between the winner of Play-off II and the team that finished fifth in Play-off I was enough to give Sporting Charleroi a place in the second qualifying round of next season's Europa League. KV Mechelen had started the game with a 2-1 advantage from the first leg and so the pressure was on Sporting Charleroi to score.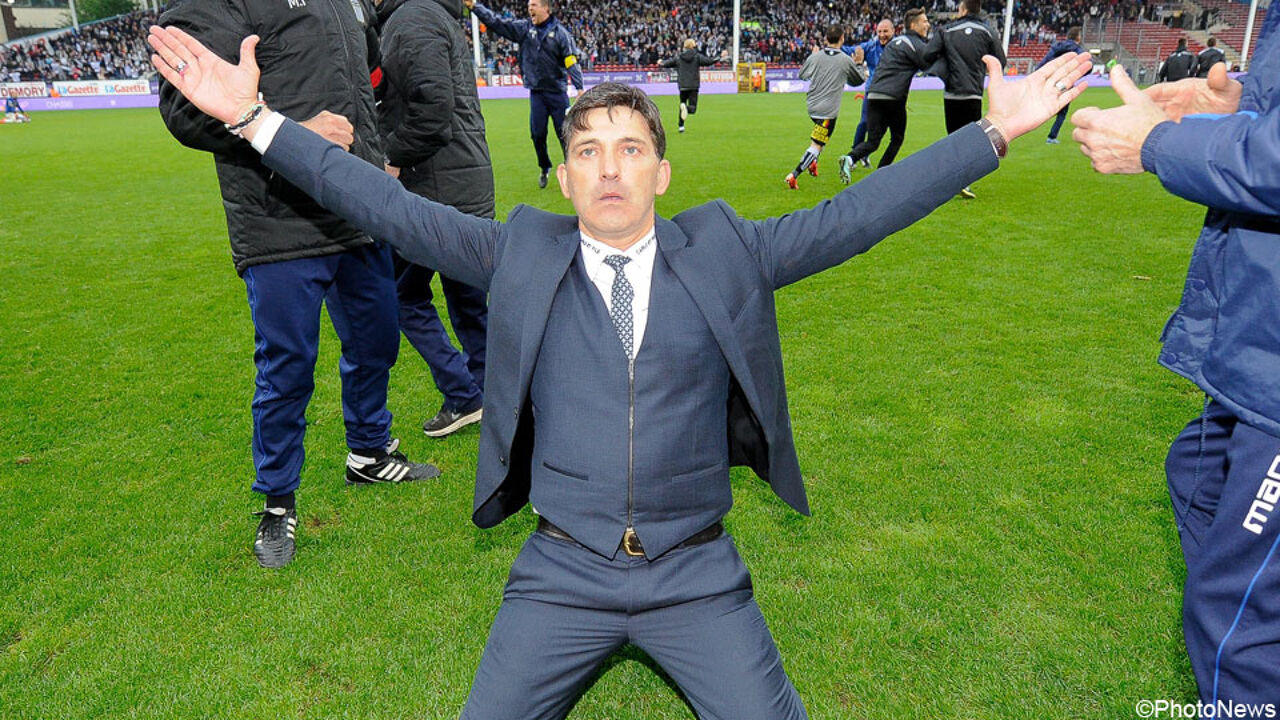 Like last Thursday's first leg the match was an entertaining game played by two teams that excel in playing positive football.
Charleroi produced first half chances.
However, Coulibaly and Marcq both shot wide after around 10 minutes. KV Mechelen tried to limit Charleroi's space between the lines. However, the Zebras remained in control. Biebauw's goal was under siege after around half an hour of play.
Charleroi's Tainmont had beat Biebauw and was stood in front of an open goal. However, De Witte was able to clear Tainmont's effort from the line.
Straight after this Ndongala en Marcq also missed excellent chances to put Sporting Charleroi one-up. Miraculously the first half ended goalless.
Second half goals
It was more of the same in the second half. minute Kebano failed to score into an open goal on 50 minutes KV Mechelen finally succumbed.
Kebano's precision pass allowed Marinos to head the ball home to make it 1-0 to Sporting Charleroi on the night on the night and 2-2 on aggregate.
KV Mechelen tried to turn the tide. However with the despite a deflected shot from Cissé and a few long-range efforts from Verdier they never really came close.
Ndongala made it 2-0 to Sporting Charleroi in the final minute of normal time. KV Mechelen's Dalibor Veselinović missed out on the chance to force extra time when he missed from short range in injury time.
The match ended 2-0 to Sporting Charleroi on the night with the Zebras winning 3-2 on aggregate, enough for a place in the third qualifying round of next season's Europa League.