Flemish MPs meet Scottish First Minister in Edinburgh
A high-powered delegation of Flemish MPs is just back from Scotland where they paid an interesting visit to the Scottish Parliament in Edinburgh. Their trip included a meeting with Nicola Sturgeon, the Scottish First Minister.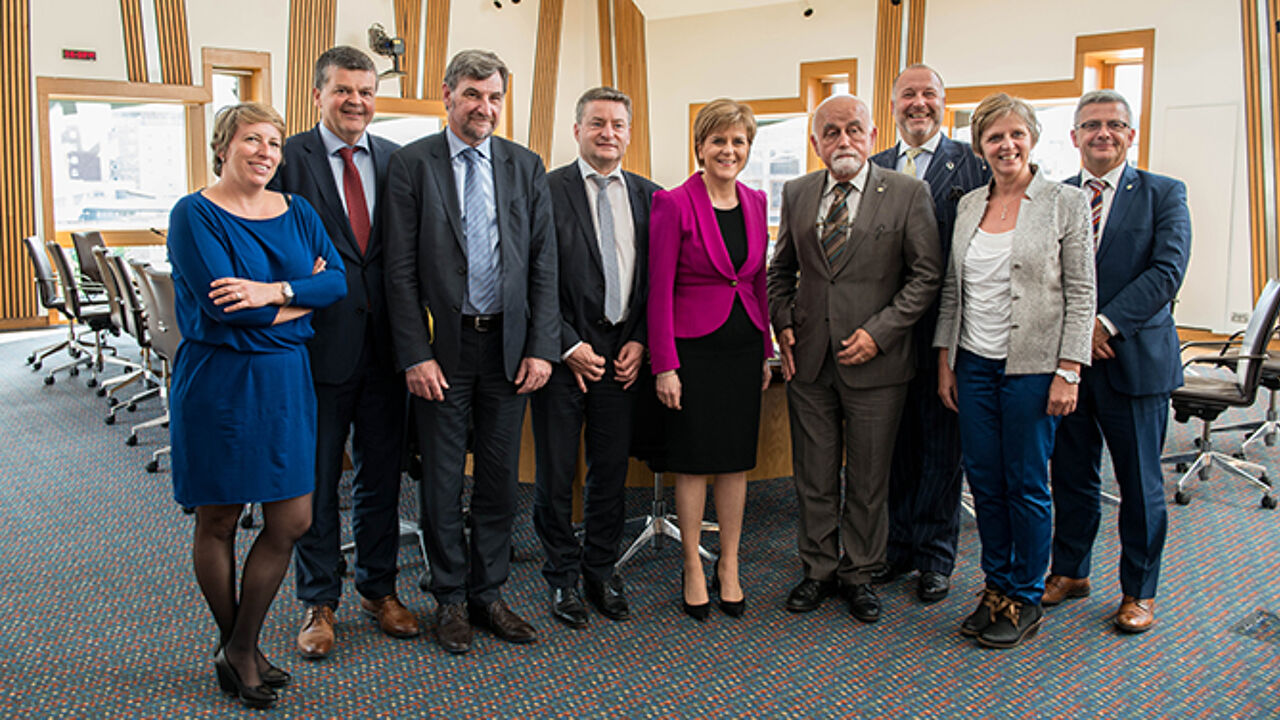 The delegation included the Speaker or President of the Flemish Parliament, Jan Peumans (Flemish nationalist) and his two deputies, Caroline Gennez (Flemish socialist) and Wilfried Vandaele (Flemish nationalist). The visit came at an interesting time in British and Scottish politics after the SNP landslide in the general election for the Westminster Parliament. The SNP took 56 of the 59 Westminster seats in Scotland.
The Flemish MPs were eager to learn more about how Scotland's devolved institutions work and to hear about the new powers that are being handed to Scotland. The SNP currently holds 69 of the 129 seats in the Scottish Parliament and faces elections next year. The Flemings met Scottish First Minister Nicola Sturgeon (SNP), but also the Speaker of the Holyrood Parliament Tricia Marwick (SNP).
Both in Belgium and in the UK fresh powers are being devolved to the Flemish and Scottish Parliaments.
The population of Scotland is slightly smaller than that of Flanders, though its GDP is larger. The Flemish Parliament has a greater say in international affairs than its Scottish counterpart, though Scotland has its own legal system that is a matter for the Scottish Parliament.
The Flemish delegation hope contacts with the Scottish tourist authorities will also help to boost tourism between Flanders and Scotland. The Flemish MPs also met officials from the Foreign Office.
During the Flemish delegation's stay the UK government announced a referendum on British membership of the European Union. Flemish lawmaker Wilfried Vandaele told flandersnews that it was clear Scots felt that if the rest of the UK voted to leave, Scotland would want to remain in the EU.