Doing Nothing Doing in Bruges
One of the works at the Bruges Triennial that is attracting most comment is Song Dong's Wu Wei Er Wei that translated from the Chinese means Doing Nothing Doing. The Chinese artist has created what he calls a rock garden with miniature landscape outside Bruges Cathedral. He has constructed a giant bonsai tree sculpture made from windows from Chinese buildings that have been demolished.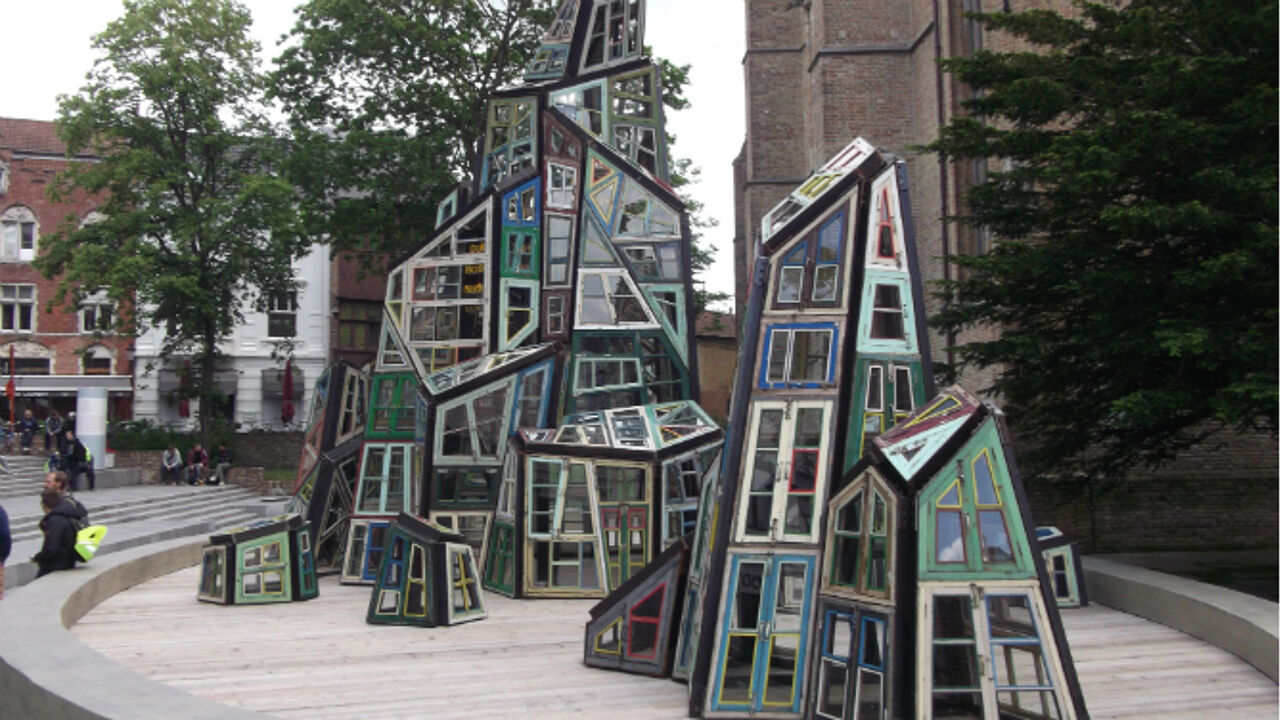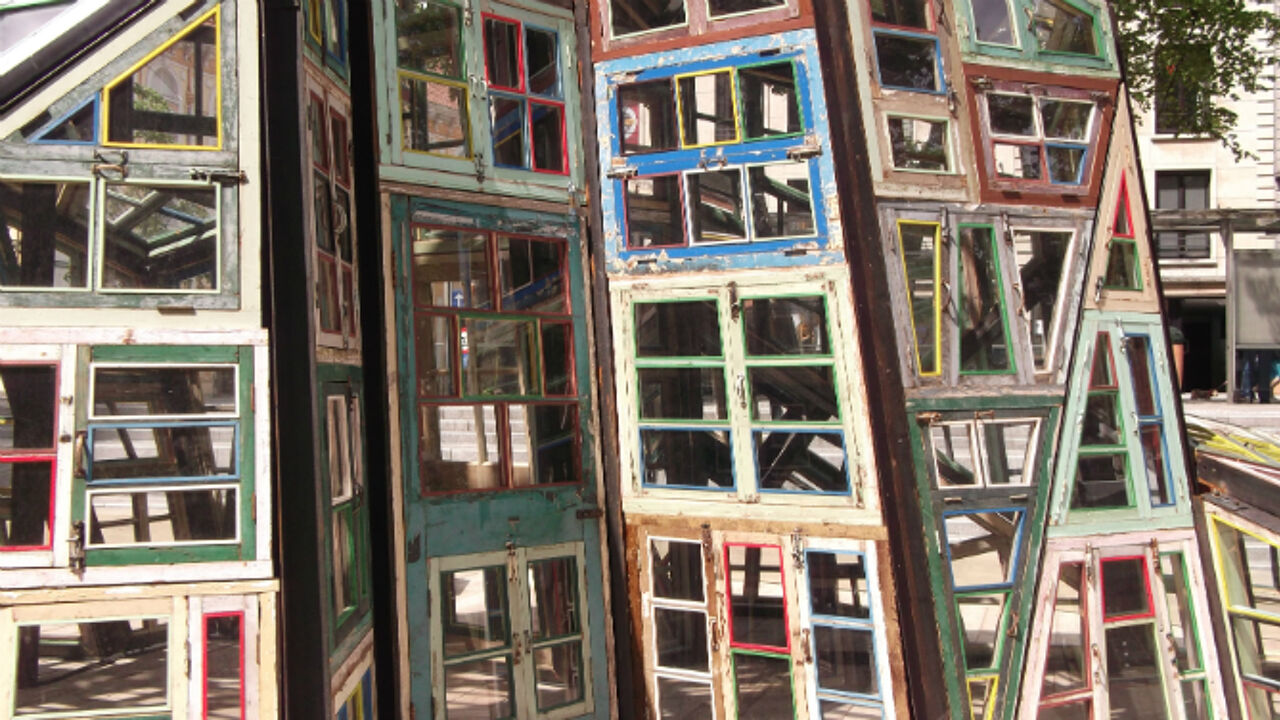 When we were in Bruges we encountered Jörgen Strand taking a good look at Song Dong's work. He immediately asked us: "Where do all these windows come from?"
Jörgen is a biker visiting Belgium from Nyköping in Sweden together with a bunch of friends. He hadn't heard about the Bruges Triennial, but thought the confrontation of the old and the new was a win-win situation, though Song Dong's windows left him definitely puzzled when it came to finding a deeper meaning.