VRT team wins prize at London #newsHACK
A team from the VRT has won the press agency AP's honourable Mention Award at the #newsHACK Editors' Lab competition hosted by BBC News Labs in the London district of Shoreditch. The Editors Labs Programme is a competition in which teams from newspaper and broadcast media websites develop and present innovative concepts related to news.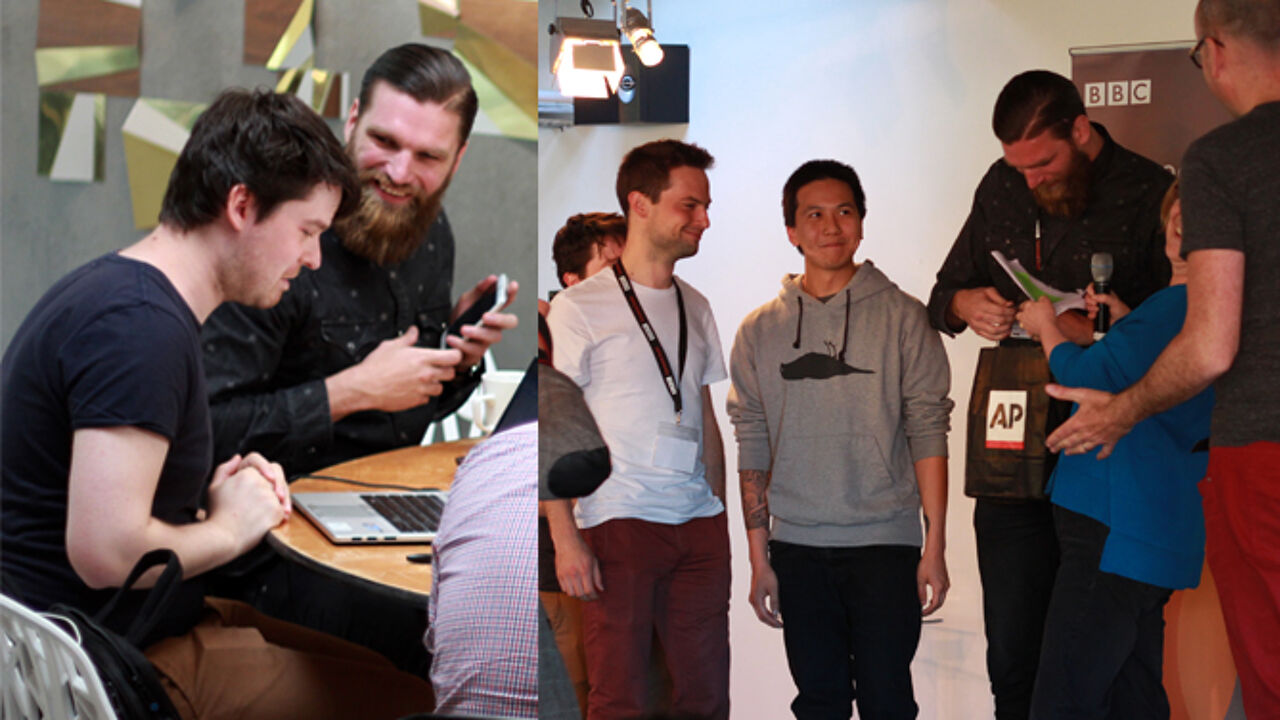 The #newsHACK competition was organised by Global Editors Network (GEN), the British public broadcaster BBC and Google and took place on Wednesday and Thursday.
A total of 17 teams, including teams from the Washington Post, The Guardian, The Times, The Daily Telegraph and various BBC teams, took part.
The VRT's team was made up of two web developers Leung Wing and Jonathan Meurrens, our website's designer Alexander Dumarey and our journalistic colleague from the Dutch-language site deredactie.be Joris Truyts.
They presented a new news tool Kagu. Kagu (see bottom photo) provides a handy and visually attractive overview of the news headlines from across the world.