Belgians victorious in Nations Cup
Belgium produced a pugnacious performance to win the latest Nations Cup Jumping leg at St Gallen in Switzerland. Lying third at the halfway stage our team fought back with three fabulous second-round clears to pin the host nation into runner-up spot ahead of Ireland in third.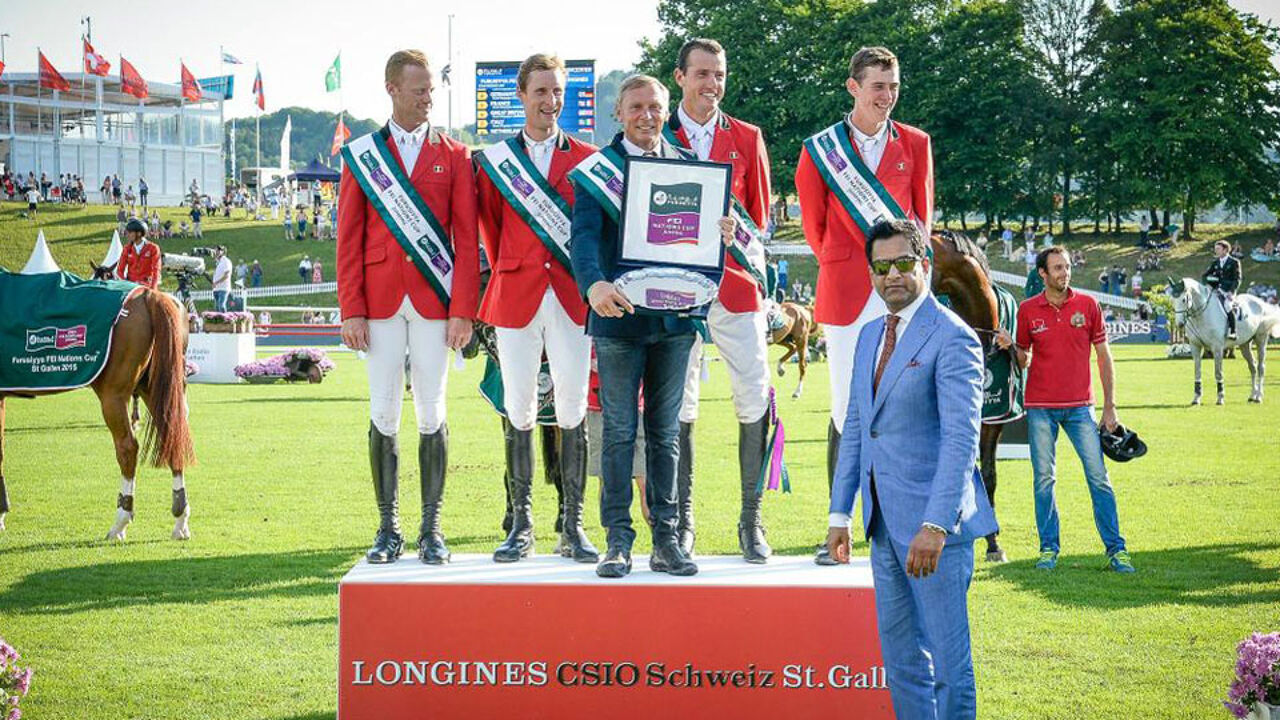 Friday's result confirms the growing strength of Dirk Demeersman's Belgian side, and it was all the more memorable for the fact that this was only the second Nations Cup victory ever recorded by a Belgian team on Swiss soil. Their single previous success was 81 years ago in Geneva in 1934.
The winning Belgians rallied brilliantly second time out, and "Chef d'Equipe", Dirk Demeersman, was asked afterwards what he had said to his riders during the half-time break.
He told journalists that "I said we are strong, so let's show it that we are strong, and they showed it! We hoped to finish in the top three, so first is even better!" he replied.
"The goal was to stay in Division 1 and to qualify for Barcelona (The Furusiyya Final). I want to congratulate Gerard Lachat (the course designer). I thought it was a super course today," he added.
For 19-year-old Jos Verlooy, this was a result to savour. The super-talented young Belgian has produced the 12-year-old Belgian-bred gelding Domino since he was a five-year-old and has achieved great things with him. The double-clear that helped his team to victory made him very proud. "Domino was great – as always.
This course was tough, so the double-clear felt extra good!" he said.
Belgium has now accumulated 250 points and heads the Europe Division 1 leaderboard with just one more points-gaining outing remaining, at Hickstead in Great Britain at the end of July.
Before that, the league also visits Rotterdam, The Netherlands on 19 June, and Falsterbo, Sweden on 10 July.