Hail, thunder, lightning and lots of rain
A storm swept across our region on Friday evening. However, despite its intensity, the little if any damage was caused. In the southeast of West Flanders there were a few uprooted trees and electricity cables that fell to the ground. Lightning struck at locations in Ledegem and Kortrijk, causing minor damage.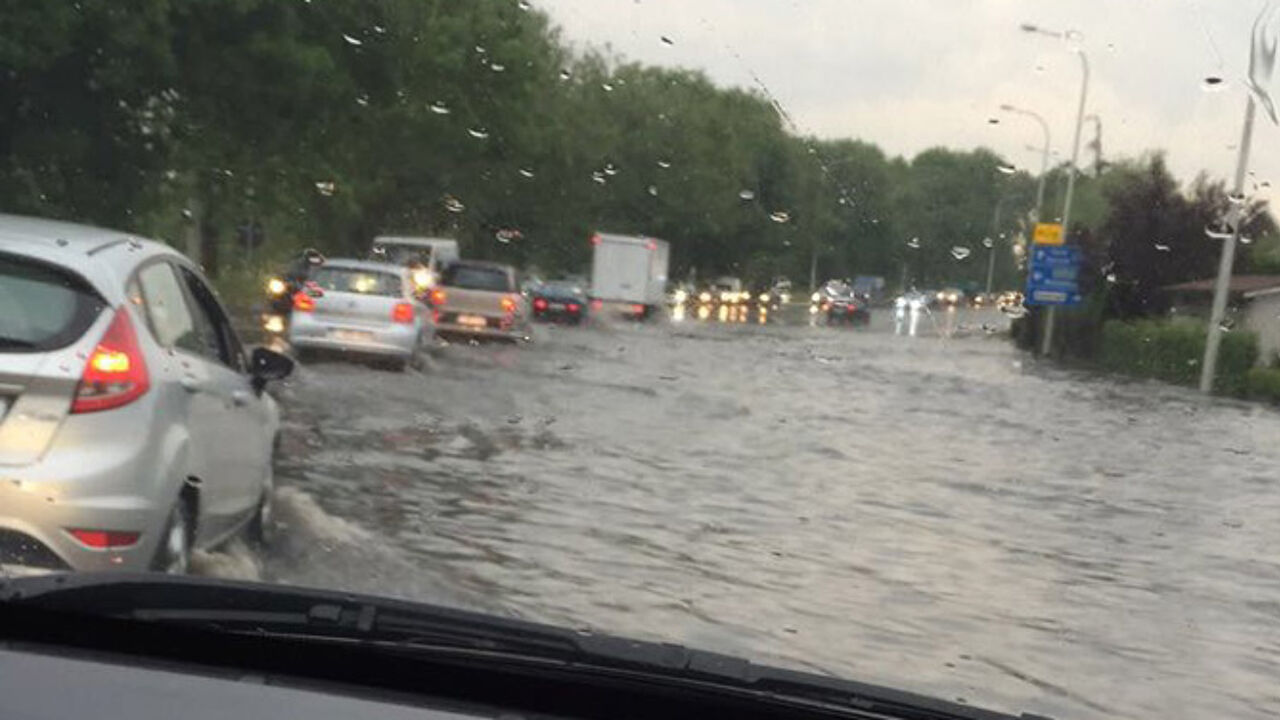 Elsewhere, in Tielt (West Flanders) there was some localised flooding. Meanwhile, in Oostrozebeke and Ingelmunster (both West Flanders) hail damaged the roofs of a number of houses.
Disruption to air traffic
A barn burned to the ground after it was struck by lightning at Stabroek in Antwerp province. The storm also stopped flights leaving and arriving at Zaventem Airport, near Brussels for more than an hour on Friday evening.
A spokesperson for Brussels Airport told the VRT. "For the safety of our runway staff we have to halt operations when it lightens."
The airport resumed normal working at around 9pm.
Despite the intensity of the storm, the VRT's weatherman Frank Debossere says that it was just typical summer weather.