Picnickers protest against Brussels "mini-ring" and car parks
Several hundred people staged a picnic on the square outside the Brussels stock exchange building on Sunday afternoon. As well as providing a chance to socialise, the idea of the picnic was to protest against the City of Brussels' plans for traffic in the city centre once an additional area of it (including the area where the picnic took place) is pedestrianised in three weeks' time.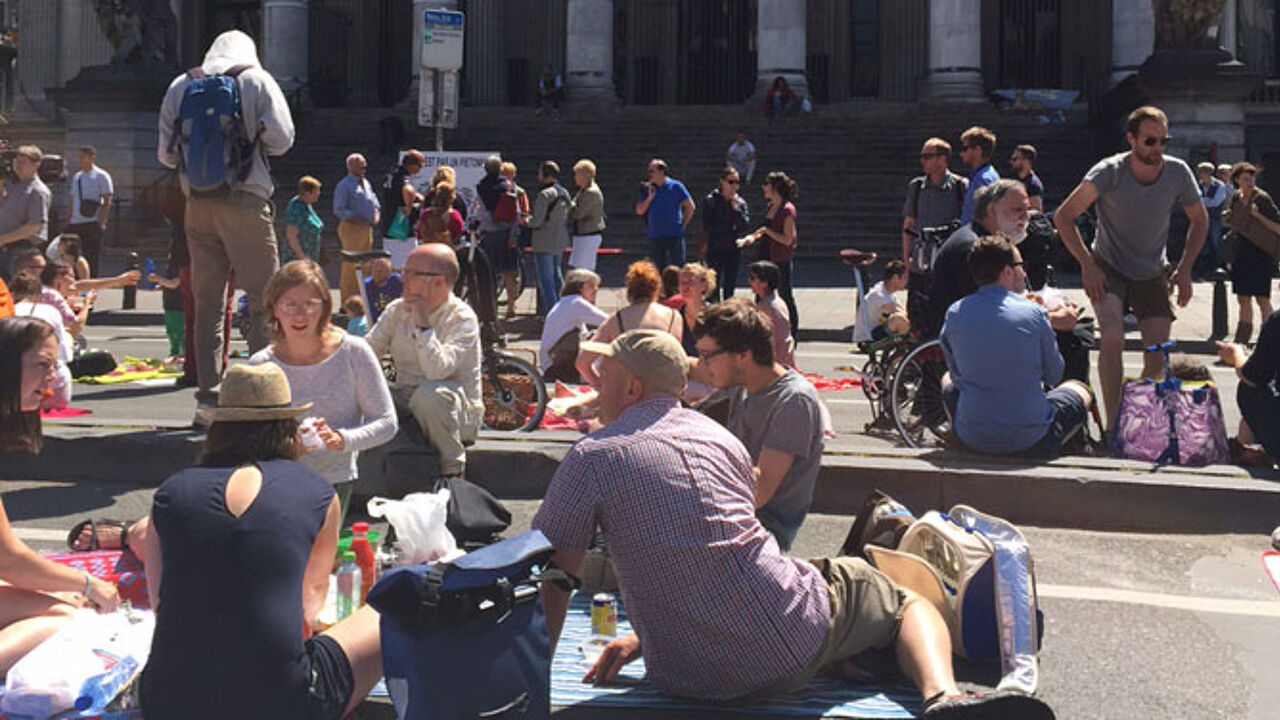 Although the picnic's organiser, the pressure group "Picnic The Streets", says that it is pleased that more of the city centre is to be pedestrianised, but not at all happy with Brussels City Council's plan to divert traffic around the pedestrianised area via a "mini-ring road" made up of existing streets. The city authorities also plan a number of extra underground car parks
A spokesman for Picnic the Streets told journalists the "We are really pleased that De Brouckère, the Stock Exhange and Fontainas will become real squares. However, we are not pleased with how this is being done. The car sewer that is the Anspachlaan is simply being displaced 100 metres to streets where people live. Add to this the 4 car parks that are planned and you re simply sending out the message of "bring your car to Brussels".