Belgium humiliates France, almost
Goals galore in Paris yesterday, as the match between the French Blues and the Belgian Red Devils ended in a 3-4 score. The Devils were very close to a brilliant 1-4 victory, but lost their focus in the final stages. Nevertheless, coach Marc Wilmots is pleased: "This is a fresh team with the right mentality to beat Wales in the official competition."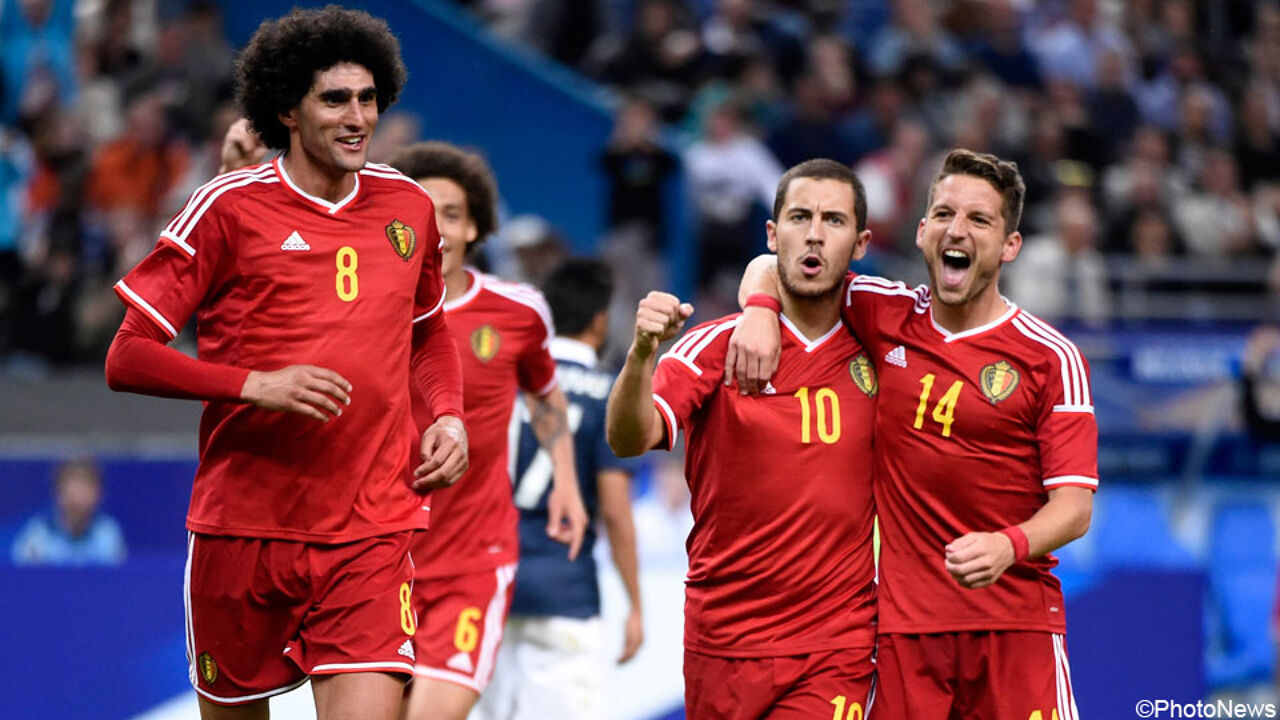 France had the better offence strategy, focusing especially on the flanks. But they were almost never a real threat to the Belgians, who took more chances to score. Fellaini got the ball offside after a grazing shot, and flung it into the net. 0-1.
The Devils kept their cool and concentrated on collectivism, compactness and defence, with Fellaini as the central character. He scored a second time, heading the ball into goal on a cross-pass by Alderweireld at 42'. 0-2.
A desperate look developed on the many French spectators' faces when Nainggolan beautifully thrust the ball diagonally into goal right before the end of the first half. 0-3.
A red tsunami seemed to be surging through Paris, when the Croatian referee felt sorry for the home team. He allowed French player Valbuena a penalty after a minor jersey-pulling incident.
The French regained hope, but the devils restored their three-point advantage with a penalty after a foul on Witsel. Hazar scored the 1-4.
After this, the Belgians' thirst seemed to be quenched. They got sloppy, allowing the Blues to score once in the final minute, and once in extra time, avoiding a French humiliation, and slightly staling a glorious Belgian victory.
You're next, Wales
Nevertheless, coach Marc Wilmots was satisfied: "It was a good match, we played dominantly, and grabbed a lot of open chances. The French goals don't bother me that much. This was good practice for Belgium-Wales coming Friday, which will be a completely different and much more important match."
Eden Hazard, as well as Jan Vertonghen and Radja Nainggolan explained to VRT that the final two French goals had been avoidable, but that they feel sharp and ready for Wales. The French coach called the match a justified victory for Belgium: "I'm not surprised by the Belgian dominance. They have some of the best players in Europe. We were rather weak, especially in the first half."
Tweets: