Cambio car sharing popular
Car sharing initiative Cambio will be increasing the number of car terminals in Leuven from 15 to 21. Leuven Environmental Councilman Mohamed Ridouani (Flemish Socialists) and Cambio Coordinator Geert Gisquière announced the expansion today in light of the company's 10-year anniversary in Leuven, which will be celebrated between 23 and 25 June with concerts by Sioen, Red Zebra, and Hydrogen Sea.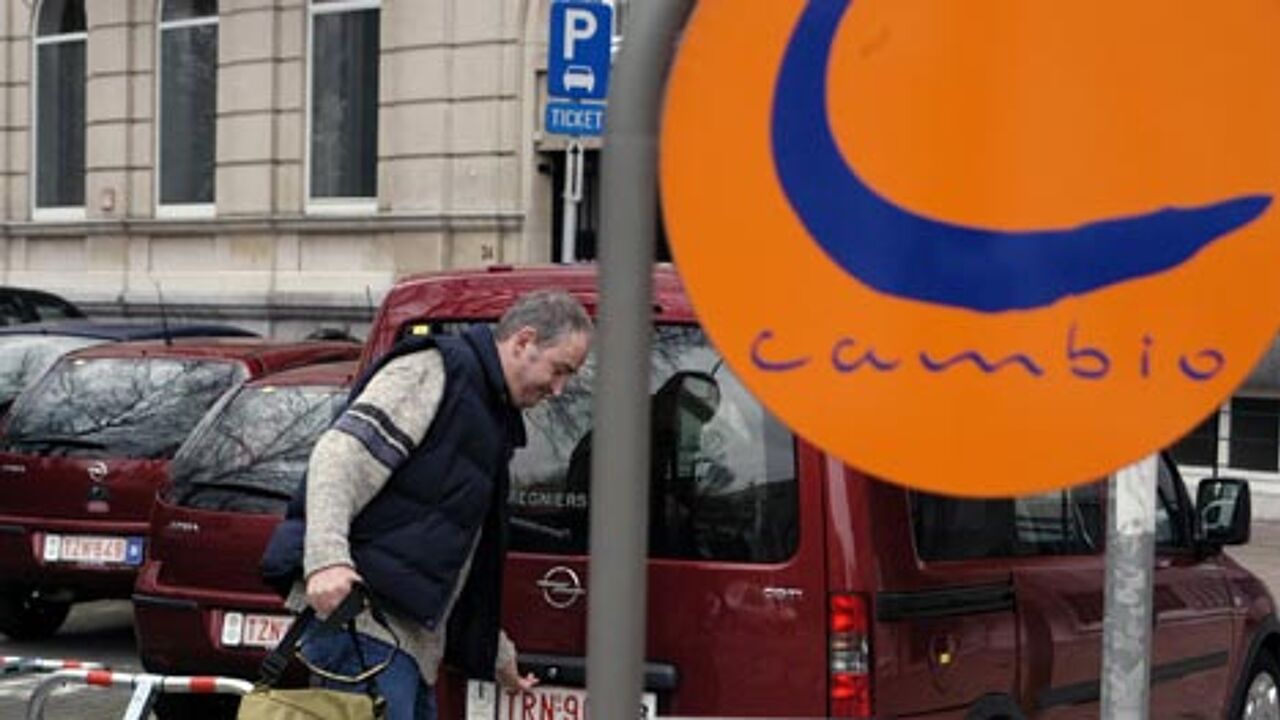 Today, Cambio Leuven has about 1,100 users, who can go get one of 42 cars at one of 15 terminals. These figures make Leuven the most important car-sharing city in Belgium, taking about 500 private vehicles off the roads.
Mr Ridhouani celebrates the gradual transition from car ownership to just 'car usage'. "The sharing creates more room to park, embellishes the public space, and is good for the environment. However, we might be number one in Belgium, but if you look at a city like Zurich – a town that has proportionally 4 times as many car sharers – you know that we still have a long way to go."
Mr Gisquière explains that car sharing is especially interesting to those who drive less than 10,000 kilometres a year. Car sharing should also spare you the administrative red tape, and it saves you money on gas, breakdown service, insurance, etc. "We'll be celebrating Cambio's tenth anniversary in Leuven with a number of mini-concerts, symbolically thrown in empty garages. The adjacent street will always be closed to traffic. Tickets for the concerts by Sioen, Red Zebra, and Hydrogen Sea are available at cambiogaragerock.be."