Godetia saves another 213 people
Yesterday evening, the Belgian marine ship Godetia picked up another 213 people on the Mediterranean. The fugitives are now being escorted to Italy.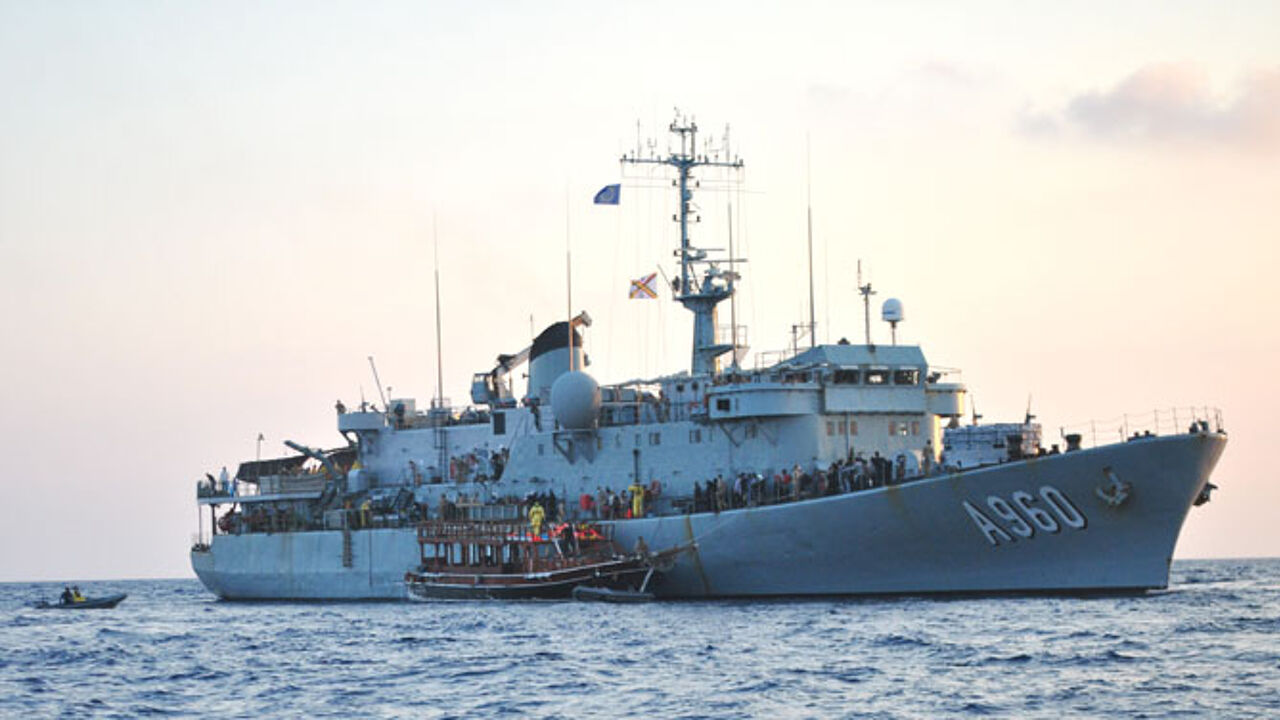 The Godetia was on patrol in the Mediterranean sea, when it spotted a boat carrying over 200 people. As it turned out, there wasn't any water or food on board the vessel, and so the Godetia crew decided to take in the passengers.
The operation took about an hour, hoisting a total of 213 people on board the Belgian cruiser. Among the crowd are 87 children and two pregnant women. The Defence Ministry reports that they are all in good health.
The Godetia is now on its way to Italy, with plans to hand over the fugitives to local authorities. Afterwards, the crew will be resuming its mission on the Mediterranean. Since 24 May, the command vessel has been part of a large-scale European sea rescue operation. This is the third batch of a total of 550 people saved by the Belgian ship.