VRT television journalist gets stuck in the toilet
Viewers to VRT television's lunchtime news bulletin would not have noticed that anything had been amiss. Such is the professionalism of our Europe editor Rob Heirbaut. However, just minutes before he appeared live in the bulletin to fill viewers in about the European summit in Brussels, Rob Heirbaut had been trapped in one of the toilets at the European Council's Justus Lipsius Building.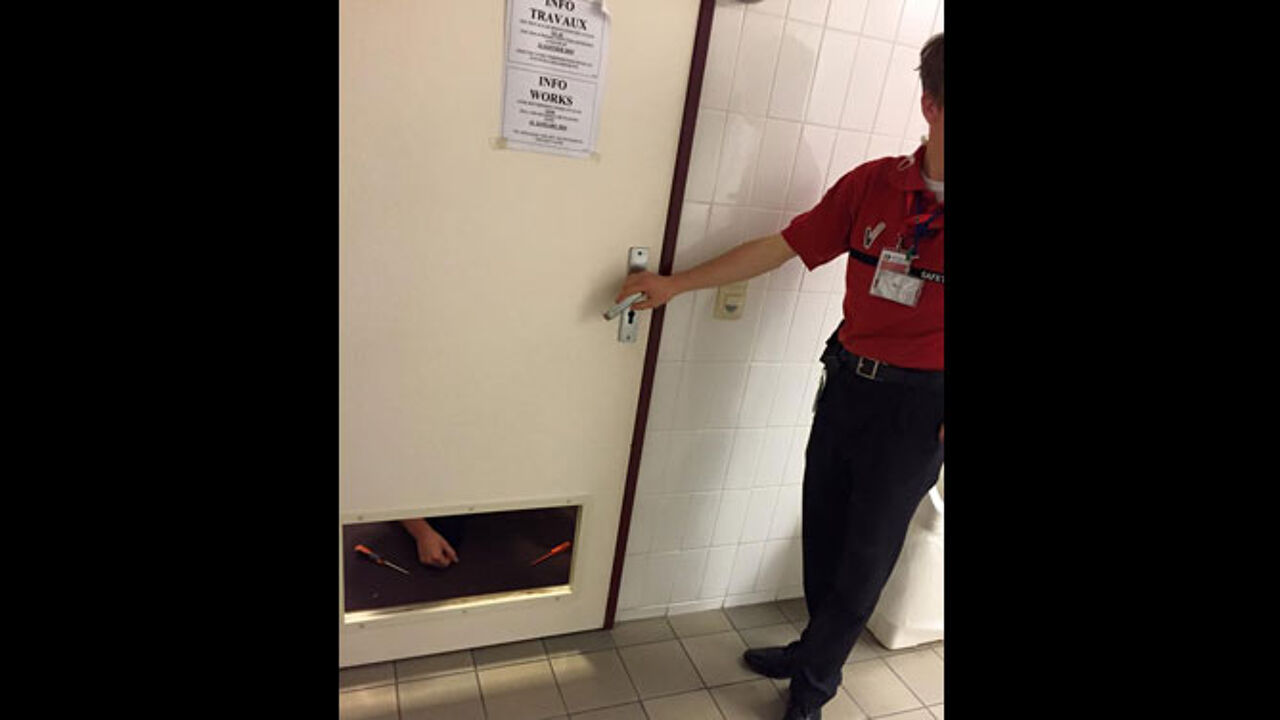 However, being stuck in the loo wasn't going to stop our Rob from doing his job. He used somewhat unorthodox means to escape in time for a live interview in Wednesday's lunchtime news.
On his Facebook page Rob Heirbaut wrote: "I was locked in a toilet in the Justius Lipsius Building, just before the news".
"Thanks to Joost the cameraman's screwdriver I was able to crawl out through the vent at the bottom of the door. Apparently it happens quite often here", Rob Heirbaut wrote.
But all's well that ends well and an unruffled Rob was able to bring Flemings up to speed on the summit.