New-born giraffe at Planckendael Animal Park
Planckendael, near Mechelen (Antwerp province) is celebrating the birth of a baby giraffe. The animal is the second giraffe calf to be born at the animal park this year. The baby giraffe is in good health and has already met her public. The calf is it mother Bambie's fifth off-spring.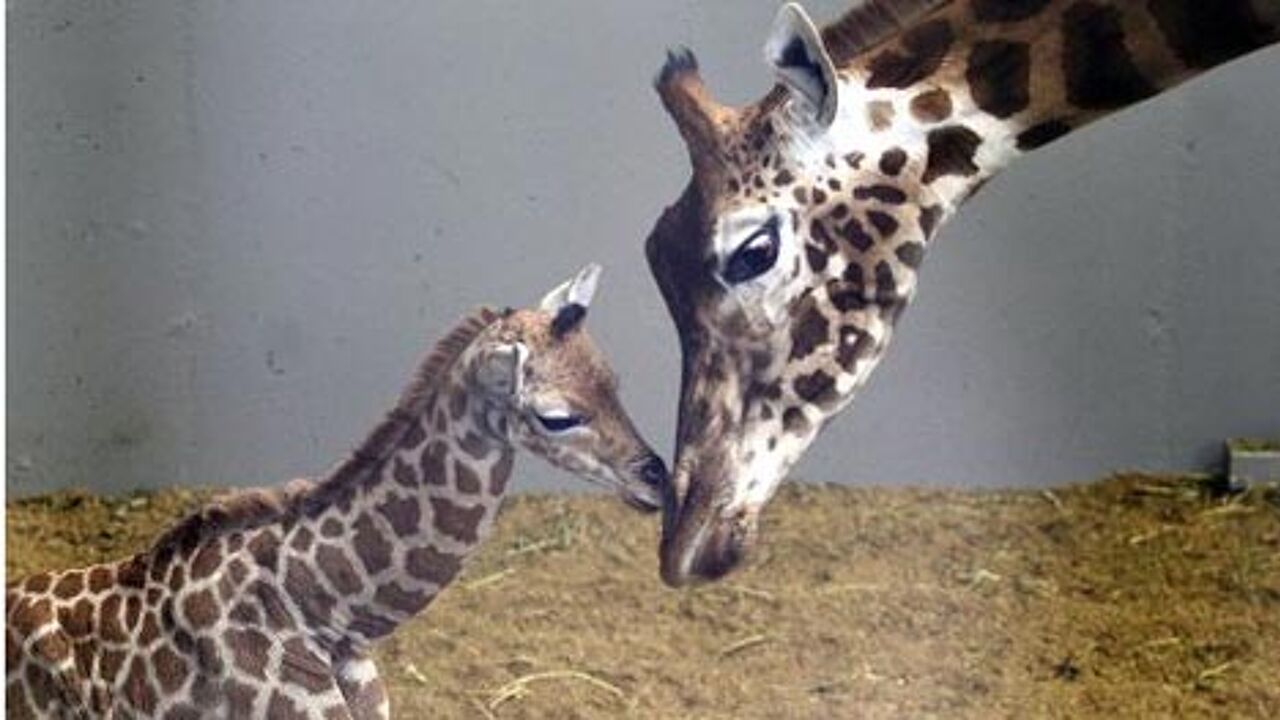 The as yet unnamed new-born giraffe calf is 1.75m tall, slightly smaller then Quasmi, the giraffe calf born at Planckendael in February. She is a female.
The animal park is inviting the public to suggest a name via its Facebook page. All the animals that are born at Planckendael this year will be given a name beginning with the letter Q.
The giraffes in Planckendael are of a type that is very similar to an endangered species of giraffe in Niger, of which there are only around 150 that remain. Planckendael assists in a breeding programme for the giraffes and also helps the local community.