An electricity pylon dipped in a canal, but is it art?
Well, if you believe in the Bruges Triennial it certainly is! Britain's Helen Evans and Germany's Heiko Hansen have joined forces to form the art collective HeHe and plonk a massive high voltage electricity pylon in one of Bruges' world famous canals.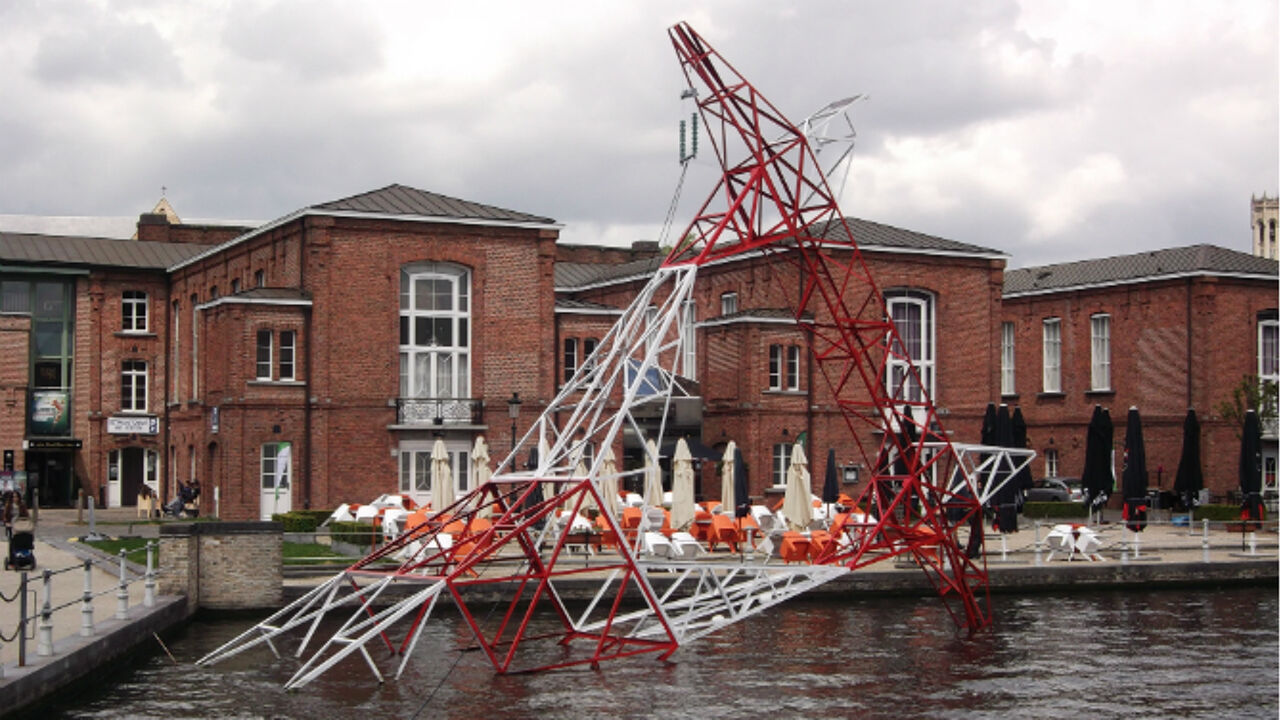 The installation is called Undercurrent and is one of 14 contemporary works of art that can be seen in public spaces in the western city as part of the Bruges Triennial. The triennial is all about the confrontation between old and new: a medieval city that is largely protected is in dialogue with modern art and artists trying to provide an answer to the question: what would happen if the 5 million tourists that visit Bruges every year would stay here for good.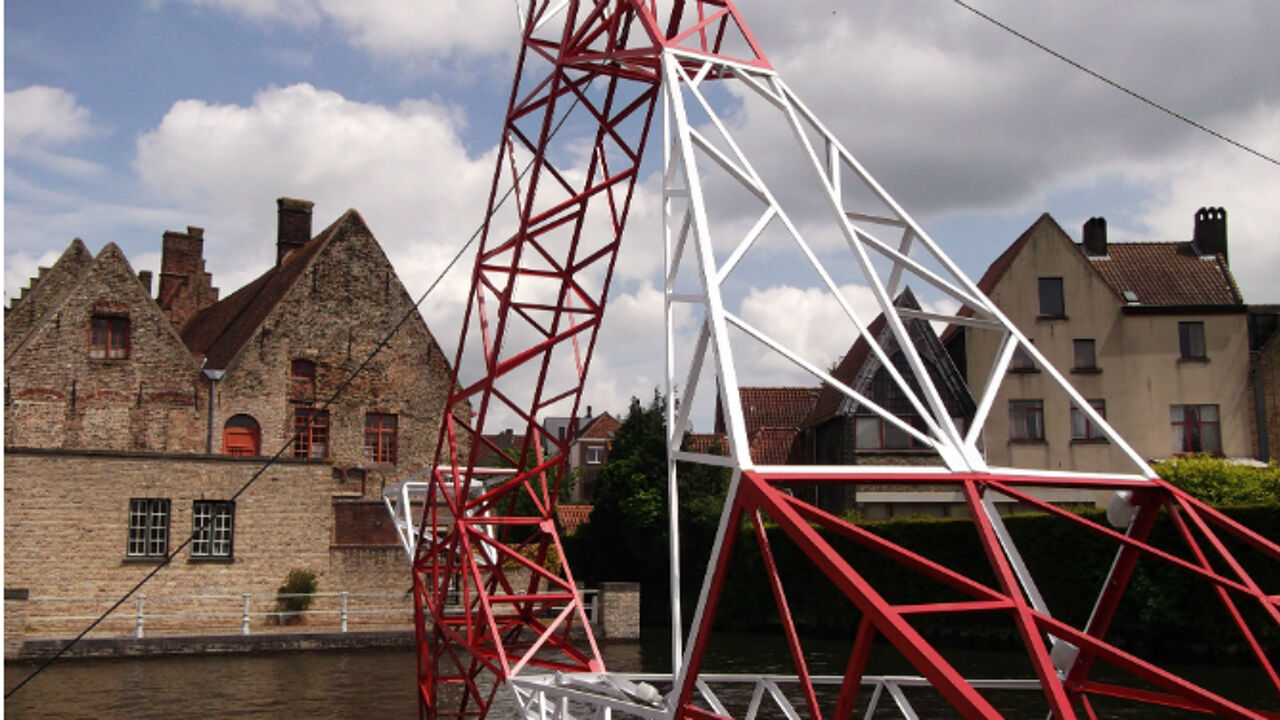 Scrutinising Undercurrent outside the Old St John's Hospital when we visited was local Raf Debusschere. Raf, an amateur sculptor, has worked with electricity all his life, but didn't seem too impressed by the hissing, flashing and crackling of this installation. Raf is now retired and was reconnoitring the route of the Triennial for a visit with a group of friends. "No, beautiful, you cannot call it" he told us. "The tree huts in the beguinage now that was something special!"
Still, Raf will be back with his group of friends towards the end of June, but this time without his bike!