Crockery blocks Antwerp Ghent motorway
An accident on the E17 Antwerp-Ghent-Kortrijk motorway resulted in a rather peculiar sight in Zwijnaarde outside Ghent on Sunday morning. A crockery service ended up on several lanes of the highway.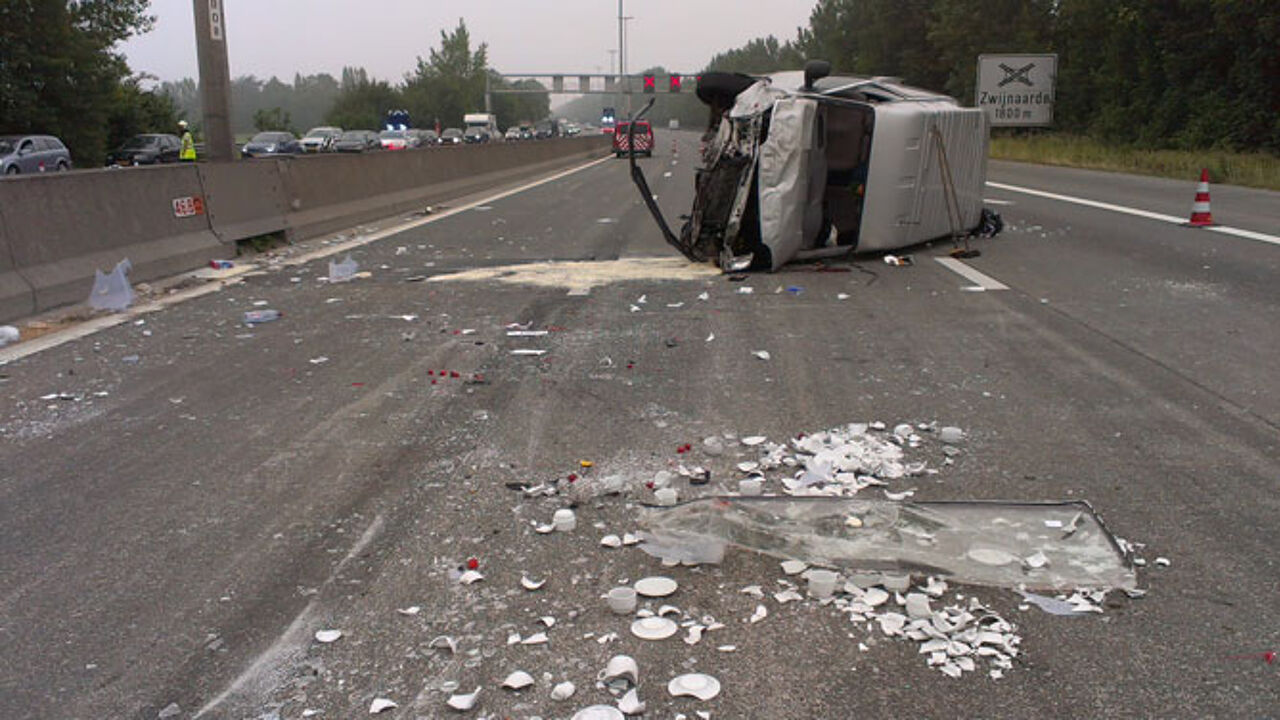 The accident happened when a delivery van ended up on the central reservation and overturned. Two women in the van were seriously hurt and had to be taken to hospital. The van's load included crockery, glasses, plates and beakers. The crockery ended up on lanes of the motorway heading for Kortrijk and Antwerp.
Pieces of crockery also damaged several cars that were driving by at the time. As a result two other people sustained light injuries.
Traffic on the motorway was reduced to one lane in both directions for a while.