Expat radio Radio X goes DAB+
Starting mid-August the Brussels-based expat radio station Radio X is to start broadcasts in DAB+. The DAB+ signal will be available in Brussels and the rest of Flanders. Until now the expat radio was only available online.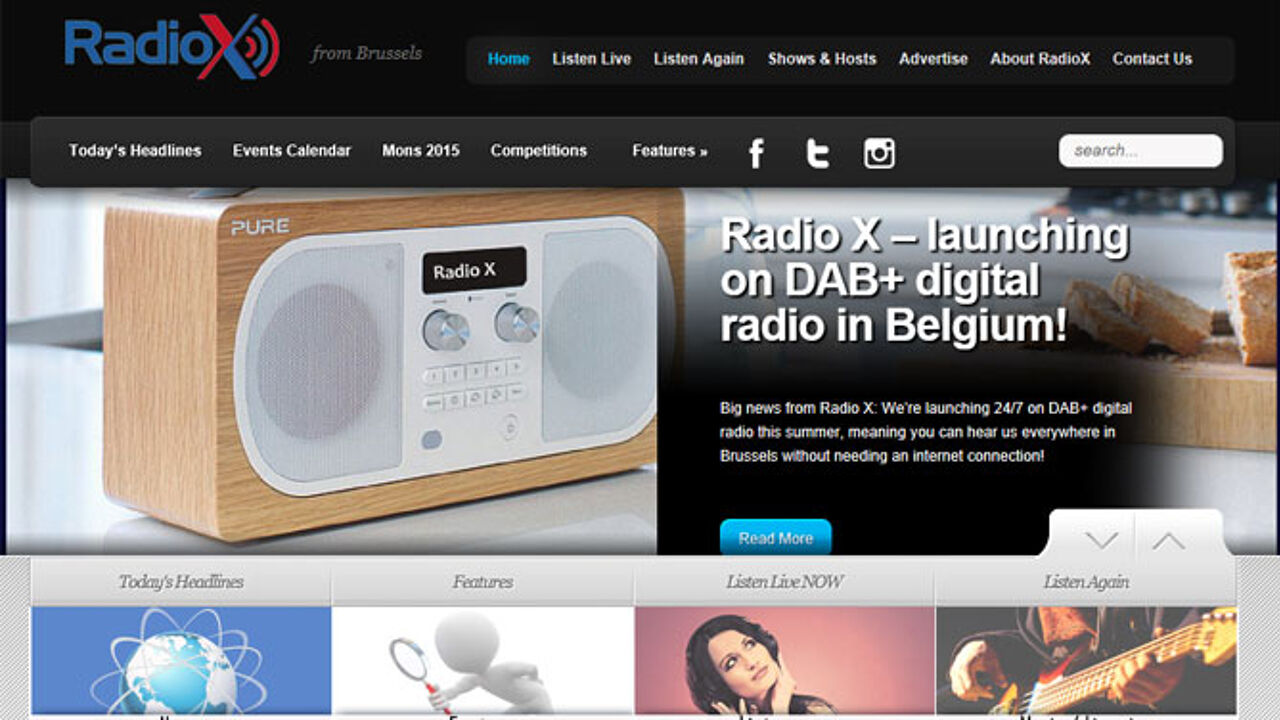 Radio X broadcasts in English and brings programmes for expats and the wider international community in Brussels and Belgium.
Radio X CEO Paul Heath: "By broadcasting on DAB we are providing an ideal platform for our listeners and future listeners."
Chief operating officer Lee Middleton: "These are exciting times for radio in Belgium and also for Radio X. The switch to DAB+ means that the country is getting the radio station that it deserves and from which it can befit."