Italy expels Belgian for stalking 'Singing Nun'
Italian police have arrested a 42-year-old Belgian after he stalked Sister Cristina, the Roman Catholic nun also known as 'The Voice'. The Belgian has been expelled from Italy.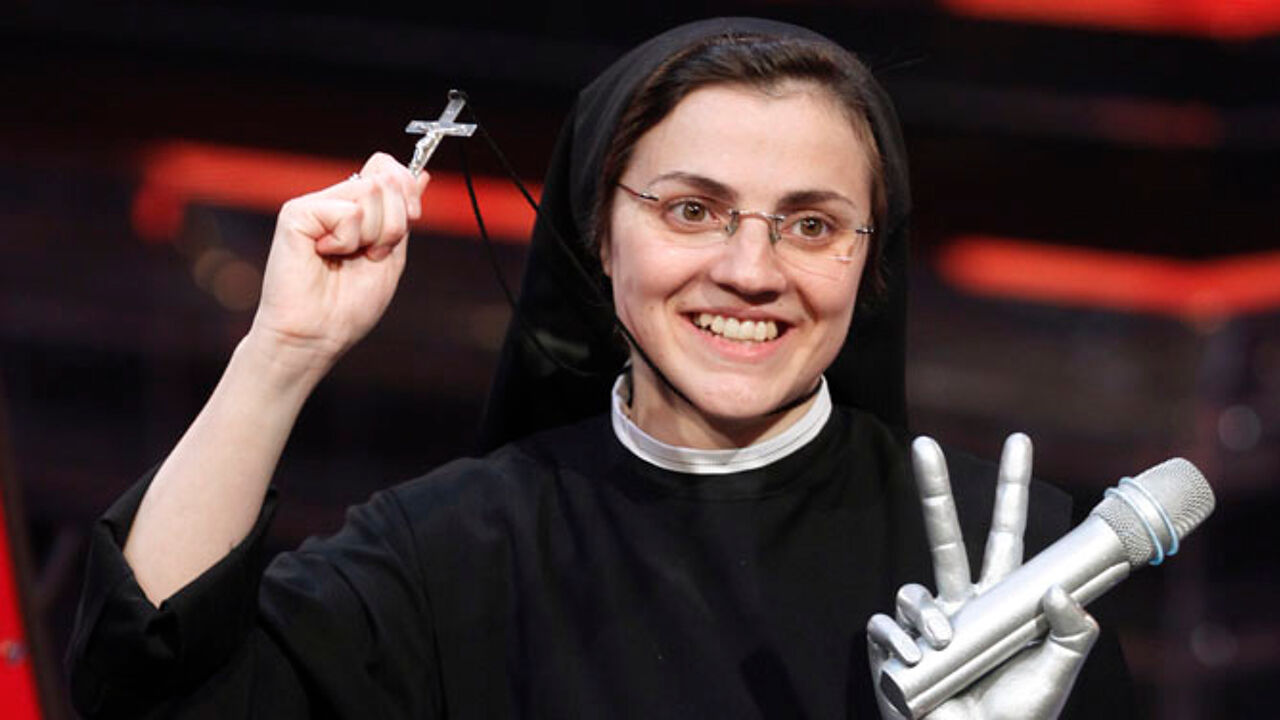 THE ASSOCIATED PRESS2014
It was last year in July that singing nun Cristina Scuccia became world famous in Italy after she won the talent show 'The Voice of Italy'. In addition to a contract with a recording company and a following of millions of fans her success also led to unwanted attention.
Her followers included a 42-year-old Belgian, who has become obsessed with the singing nun and started stalking her. The Belgian confessed his love for the nun, professing his feelings on Facebook and in countless personal messages to the nun. She then had his facebook profile blocked for a while.
All he wanted was a selfie with Sister Cristina
The Belgian then travelled to Italy at Christmas in a first, unsuccesful attempt to meet his idol in the flesh. On 8 June he mounted a fresh attempt visiting her convent in Bari. He attempted to approach the nun but was recognised by her peers who called in the police.
The police immediately handcuffed the Belgian and ordered him to leave the country. They also issued an order under which he has been banned from contacting the woman of his dreams. The Belgian defended his actions by saying that all he wanted was a selfie with Sister Cristina.