French giants invade Antwerp city centre
The first giant belonging to the French theatre group Royal de Luxe has arrived in the northern port city of Antwerp. A sleeping Grandma Giant is now on show on the Antwerp Theaterplein.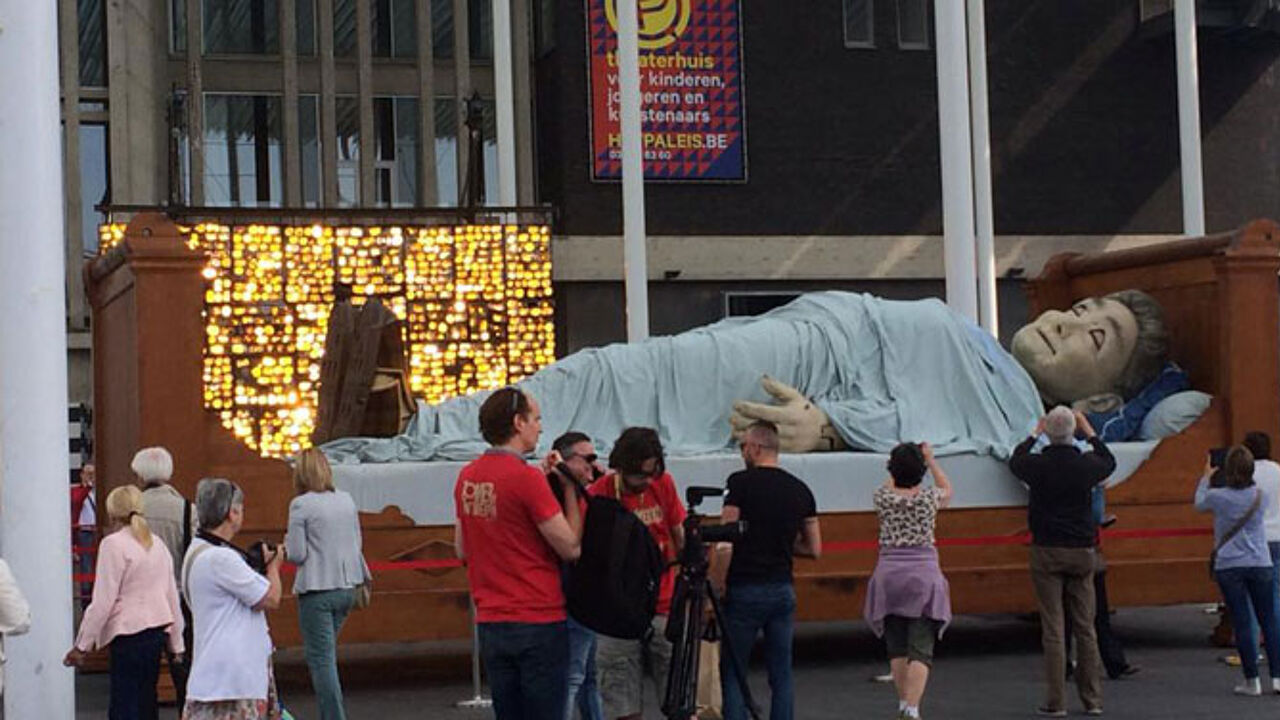 The giants are set to take to the streets of the metropolis on Friday. For the giants of Royal de Luxe this is yet another return visit. They first visited in 1998.
The giants will spend three days trekking through the city of Antwerp and hope to equal the success of the Giant Elephant that amazed in 2006 and the Giant Diver from 2010.
Where and when you will be able to see the giants is still unclear. Grandma Giant is this year's star figure. She is currently napping on the Theaterplein and is attracting many admirers.
The giants will be in the Antwerp city centre until Sunday. Their visit coincides with the opening of the big summer festival The Summer of Antwerp that includes a wealth of theatre as well as circus acts.