Lorry drivers occupy central Brussels on Thursday
Belgian road hauliers are staging a big protest in Brussels today. Up to 300 lorries have made their way into central Brussels triggering congestion on the ring roads. The demonstration comes in protest to the challenges facing the transport sector and road charging for lorries.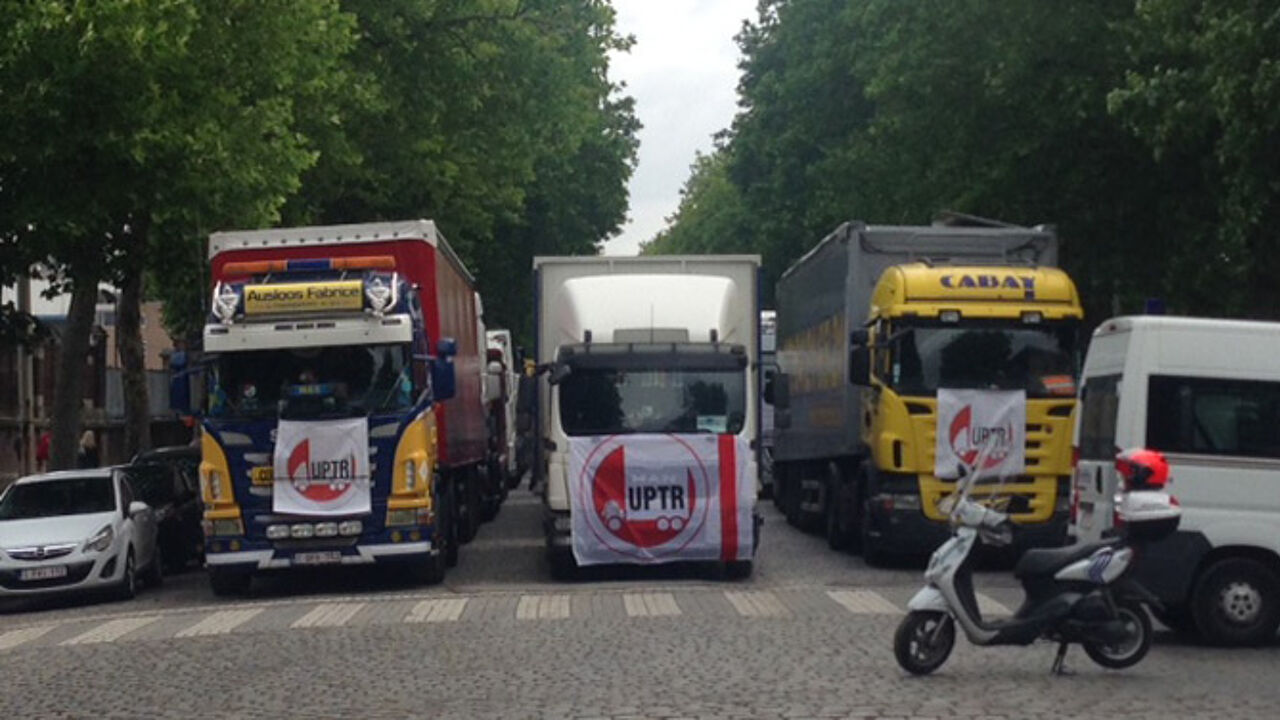 Police have urged people who want to go to central Brussels to use public transport today.
The Flemish Traffic Centre reported extra congestion on the ring roads around 10AM, while the city centre was very calm. Truck drivers blockaded the ring road (Big Orbital) at Wemmel and Asse for a short while at 9:30 this morning.
Lorries are protesting on the A12 and the Brussels Big Orbital from 10AM onwards. They will take the Havenlaan heading for Redersplein, the Willebroek quay, the Simon Bolivarlaan, the Koning Albert II-laan, the Kruidtuinlaan and Brussels' Small Orbital before returning to the Port of Brussels via the Negende Linielaan.
The demo should be over by 3PM.