Royals and world leaders gather at Waterloo
Today it is exactly two hundred years ago that the Duke of Wellington's forces joined by Prussians and Dutch troops put an end to Napoleon's rule on the continent of Europe. To mark the occasion an official ceremony is being held at Waterloo just outside Brussels.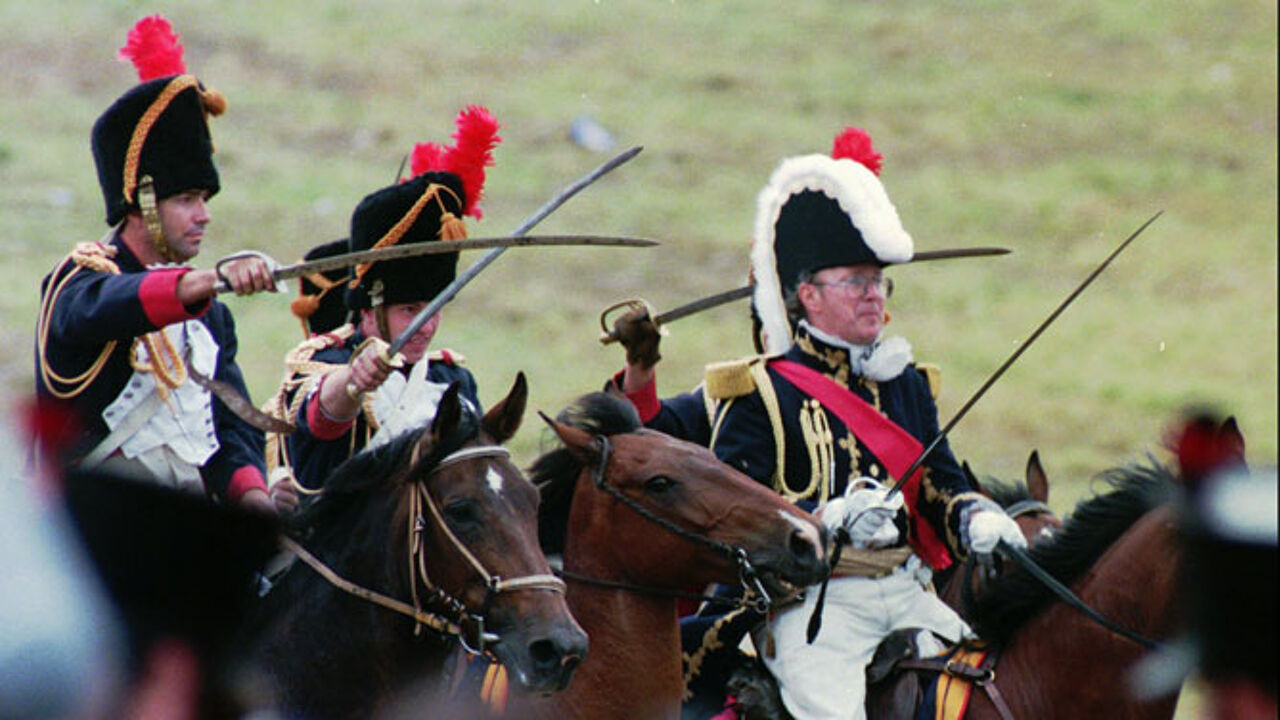 AP1995
The Battle of Waterloo settled a long-running dispute between Britain, the Netherlands and Prussia on one side and Napoleon's France on the other. Napoleon's ultimate attempt to gain control of the larger part of Europe was fought out on the soil of what was to become Belgium, a strategically located area bang in the middle of the territories of the opposing powers.
On 18 June 1815 French troops advance on the positions of British and Dutch forces outside Waterloo. The battle is hotly contested. The British and their allies make use of their stronger positions in elevated areas. They have turned a number of large farms into fortresses. Many French soldiers are killed, but in the afternoon the positions of Britain's Duke of Wellington on Mont Saint Jean Hill are under threat. Elsewhere too the allied forces have to yield, but by the evening the fortunes have turned after the arrival of Prussian forces. Wellington and his Dutch and Prussian allies have won the day and Napoleon is definitely defeated.
 
Today an official ceremony is being held to mark the bicentenary. The Belgian, Dutch and Luxembourg heads of state will be present. They are being joined by many other heads of state and government as well as descendants of military figures who played a role in the battle. Germany and France are represented by their ambassadors.
Tonight a light show spectacle is being staged at Waterloo, while on Friday and Saturday the French attack and the Allied counterattack will be re-enacted at Waterloo. The camp sites of the 5,200 people taking part in the re-enactment can be visited until 20 June.