Gold and silver for Belgium at European Games
The Belgian trio Julie Van Gelder (21), Ineke Van Schoor (19) and Kaat Dumarey (15) have taken the gold medal in the women's all-round Acrobatics Gymnastics routines. It's Belgium's first gold medal at the 2015 Baku European Games. Yana Vastavel (15) and Solano Cassamajor (19) grabbed the silver in the mixed doubles competition. While Belgium beat Russia into second place for the gold, Russia advanced Belgium for the silver.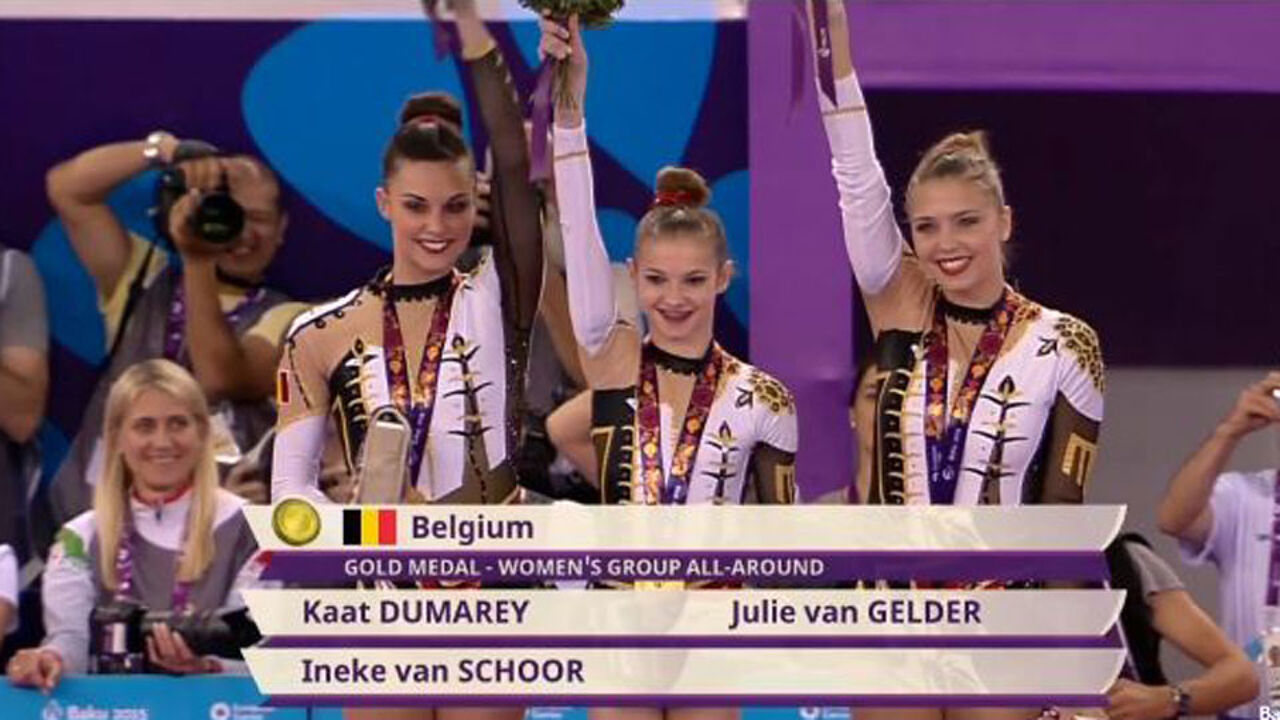 Van Gelder, Van Schoor and Dumarey had taken an excellent start in the qualifying routines on Wednesday, winning the balance and taking second place in the tempo routines. They could take these scores to the final day, which allowed them to start the big finale in pole-position, just one point ahead of Russia.
The Belgian girls kept their nerves and held their lead on Russia in the final combination exercise. They next had to wait for the results of other 11 countries, but World Champions Britain didn't pose a threat, they eventually took 6th place. Belgium already clinched the bronze at the World Championships. They have a new chance to grab more medals next Sunday.
The Belgian mixed doubles were in second place behind Russia after the qualifying events, and kept the silver. They also get a new chance on Sunday.
Ineke Van Schoor was over the moon. "This is the most prestigious medal because it concerns the all-round finals."