"We are cycling naked to highlight our vulnerable position"
Dozens of naked cyclists could be seen in Brussels on Saturday for the 11th edition of the Cyclonudista. Participants wanted to draw attention to the vulnerable position of cyclists amid the busy traffic and also press for a less polluting life style. They demand politicians to make cycling in cities safer and more attractive.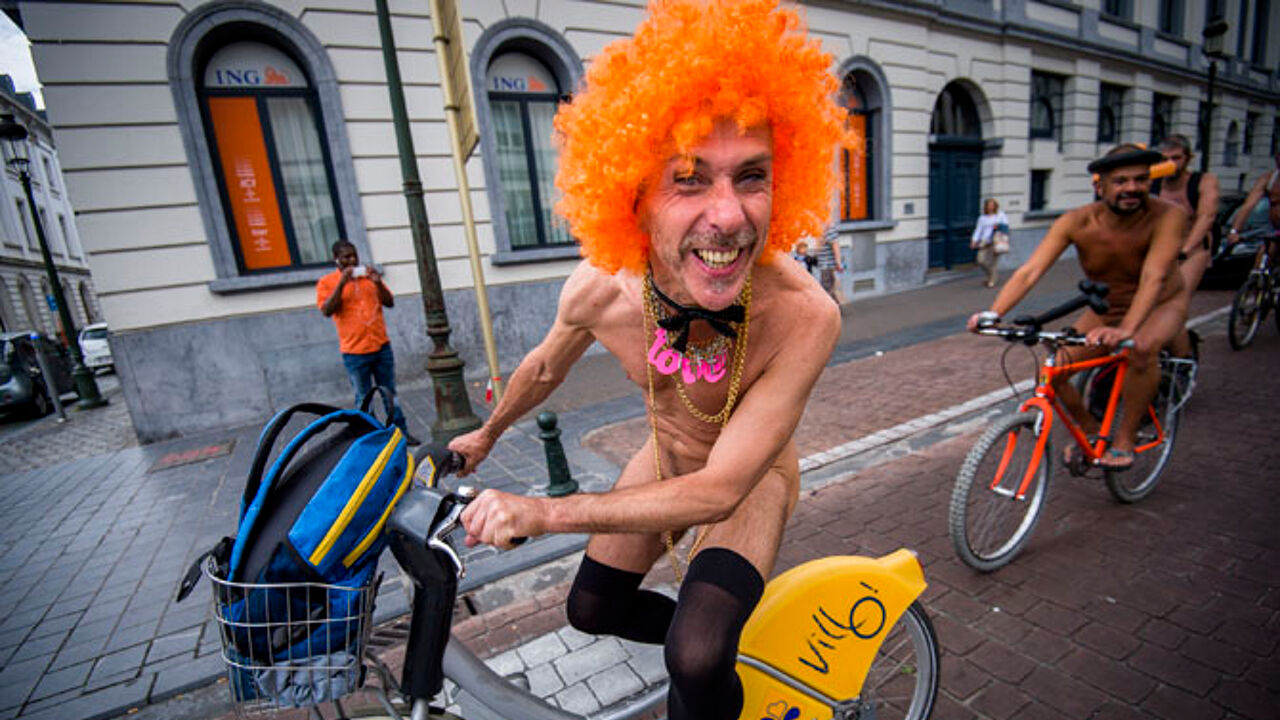 "Our present lifestyle and consumption rates are not sustainable," explains Jérôme Nature of Cyclonudista. "We are destroying our environment and the planet."
"The busy traffic in the cities, where the car takes the central place, is a good example of this. We want a softer type of mobility, which puts more focus on the people's well-being."
"Make cycling in the city more attractive"
A good solution would be to take out the bicycle more often, Cyclonudista argues. "That means less pollution and less noise nuisance. But in this scenario cycling in the city should become more attractive."
"Today we are cycling naked to highlight the vulnerable position of cyclists. We don't enjoy the protection of steel work. Politicians and local policy makers have to bear this in mind and urgently take measures to adapt infrastructure. More and safer cycle paths for example."
"There is also a lot of work to be done in the area of public transport. It should be free to start with."