More gold and silver for Belgium in Baku
The Belgian Acrobatic Gymnastics teams have clinched more medals at the European Games in Baku. The Belgian girls added two more gold medals in the Balance and Dynamic finals, while the Belgian duo managed two more silver medals in the mixed pair competition. In cycling, Tom Boonen came just too late as Luis Leon Sanchez won the men's road race.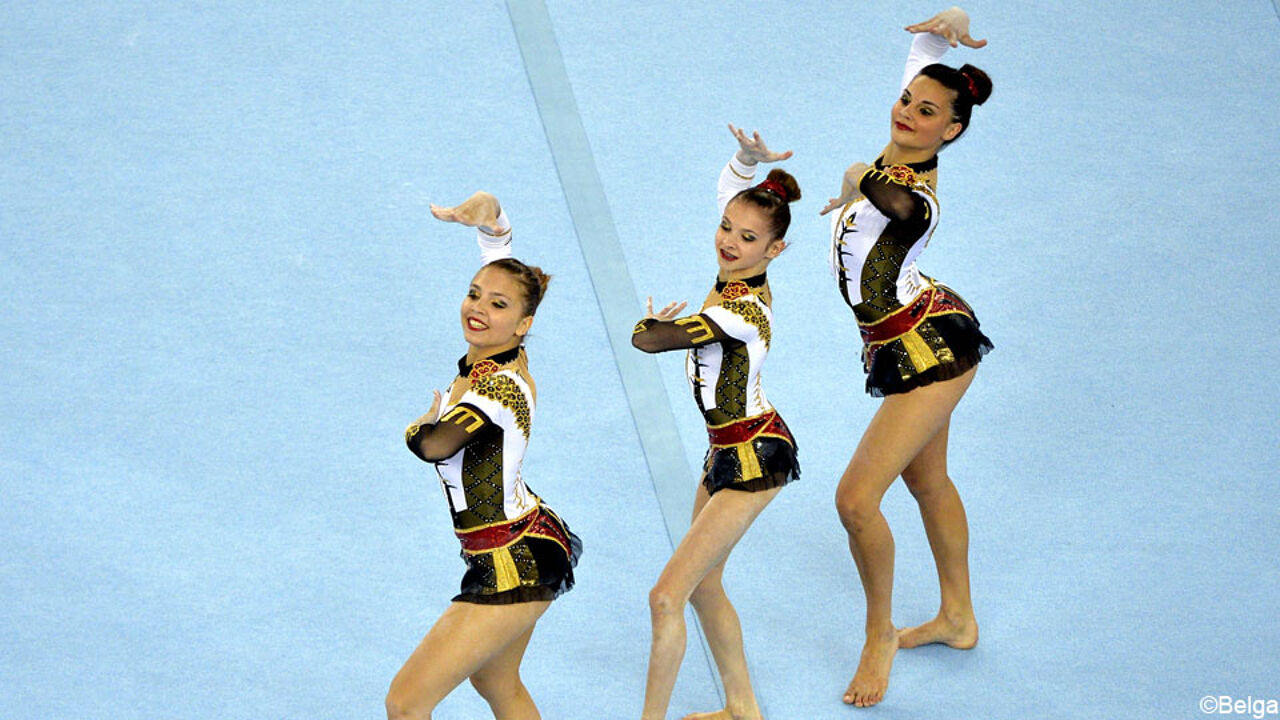 The National Gymnastics Arena in Baku will hold good memories for the Belgian gymnasts. Julie Van Gelder (21), Ineke Van Schoor (19) and Kaat Dumarey (15) clinched tow more European titles today, winning the Balance and Dynamic finals in the women's group event. They had already won the all-round finals earlier to make it a complete sweep. The Russian Federation came second on three occasions.
Yana Vastavel and Solano Cassamajor (photo) added two more silver medals to their tally, coming second in the Dynamic and Balance competition for mixed pairs.
They were beaten by the Russians on three occasions, after also taking second place in the all-round finals. They are very pleased nevertheless, "as this is exceeds our expectations. I think the Russians were very hard to beat. The only thing we can do is train more to leave them behind us", Yana Vastavel told the VRT.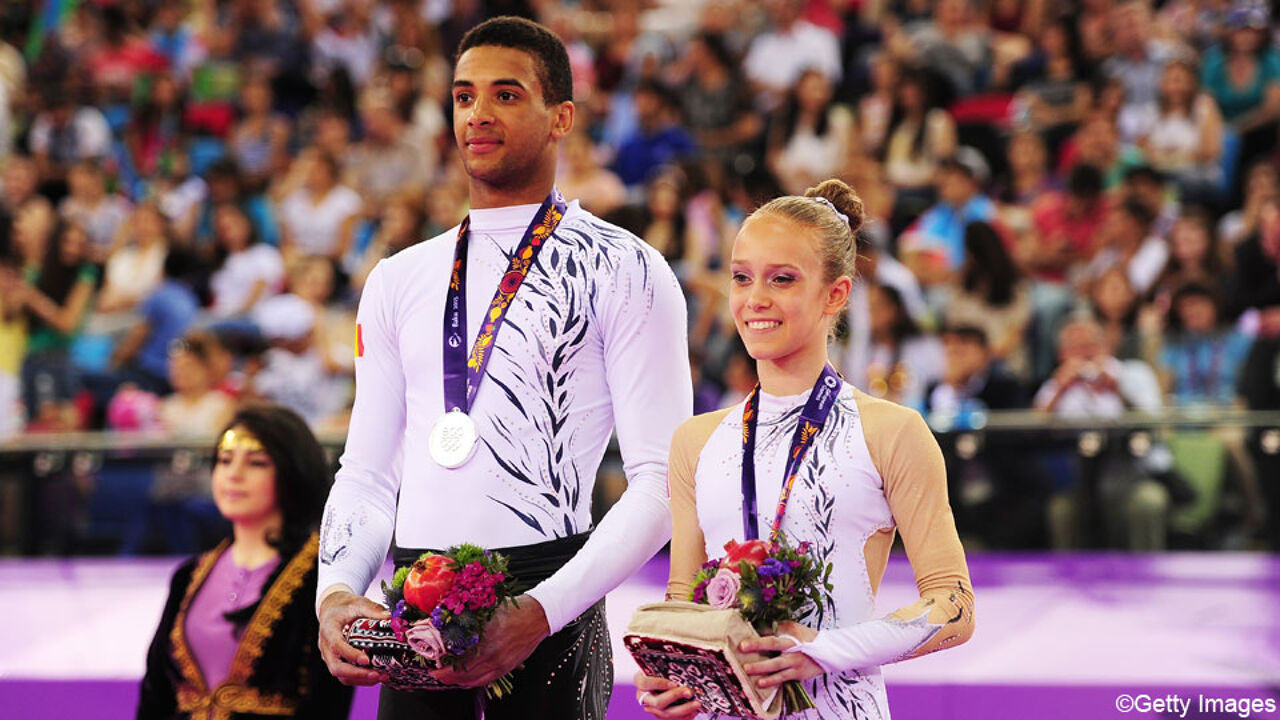 2015 Getty Images
Tom Boonen comes short
The Belgian cycling star Tom Boonen was one of the favourites in the men's cycle race, although the hot weather in Baku was not really his cup of tea.
Boonen came short to fight for a medal. He couldn't manage to bridge a gap on the final climb of the day, while Luis Leon Sanchez of Spain could. Sanchez won the sprint of a breakaway group of 4, while Tom Boonen had to be content with 6th place. Boonen can now concentrate on next week's Belgian championships, where he aims to take a third victory.
Belgium's promising rider Tiesj Benoot suffered too much from the heat and abandoned the race. "It's a real pity, because I really liked the course", he told reporters.