Delhaize and Ahold groups in mega merger deal
The Belgian retailer Delhaize and its Dutch counterpart Royal Ahold NV, operator of the American supermarket chains Stop & Shop, Giant and the Dutch supermarket chain Albert Heijn, have agreed on a merger. They will create a single company that serves 50 million customers per week in European, the United States and Asia. The merger should not lead to job cuts in the short term, it is believed.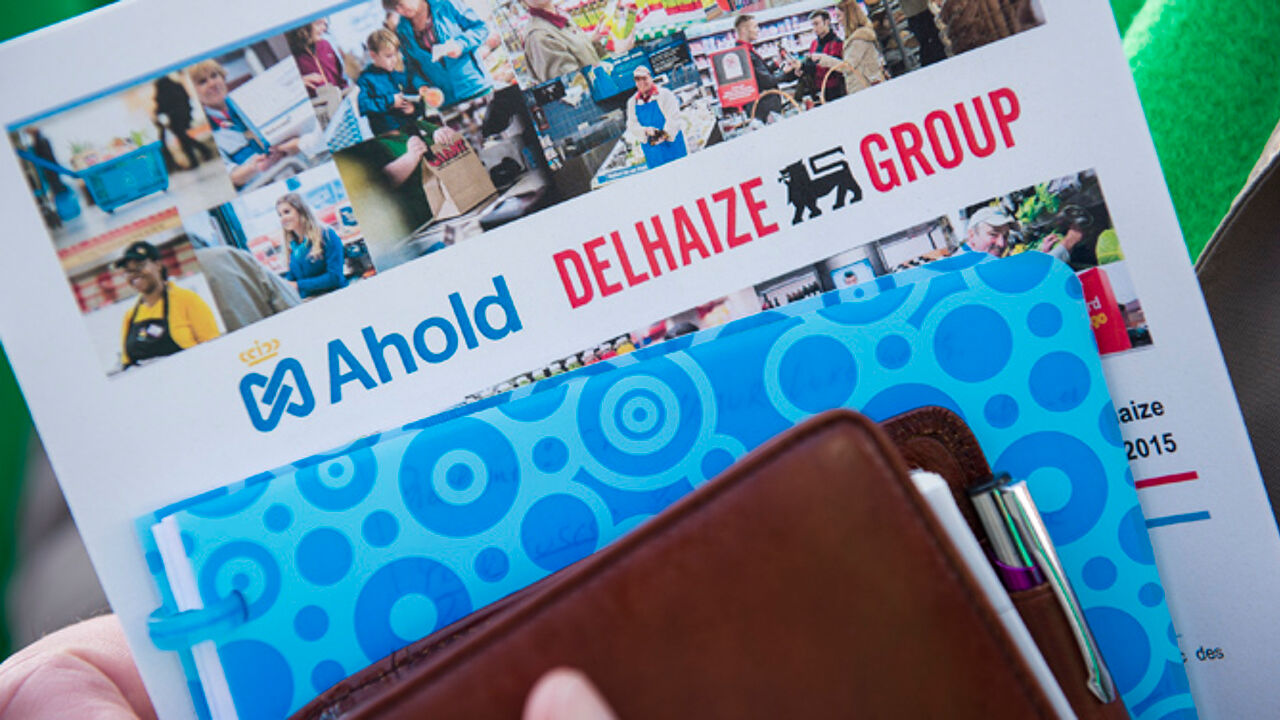 Both players had been negotiating for a while, and made the news official this morning. The new company created by the merger will boast 6,500 supermarkets across the world and 375,000 employees. Profits are expected to be around 500 million euros as from the third year after the merger.
The group will receive the name Ahold Delhaize. Ahold will have 60 per cent of the shares, Delhaize 40 per cent. The deal still has to be approved by the competition authorities, which could take more than a year.
The headquarters will be in Zaandam (Netherlands), but the European offices in Anderlecht will stay. Delhaize shares had been suspended on the Belgian stock exchange market yesterday as investors had picked up the rumours about the upcoming news, but have now been allowed back for trade.
No job cuts in the short term, but what happens after 2017?
Trades unions at Delhaize have always been concerned about the possible consequences for staff numbers and/or working conditions, but they say the management has promised that things remain the same for the time being. Employees have received guarantees about job security and wage conditions until June 2017.
Veerle Verleyen of the Christian trades union says that the merger will take 9 to 12 months anyway, and is interested in what would happen after June 2017. "We should remain vigilant about job cuts." The same reactions can be heard with other trades unions: no problems expected in the short term, but the situation should be monitored for the long-term. Delhaize employs 16,000 people in 775 shops in Belgium.