Belgium blocks record number of websites
Last year the authorities here in Belgium blocked access to a total of 127 foreign websites. An article on Friday's edition of the financial daily 'De Tijd' reports that this is many more than in previous years. For example, in 2013 access was blocked to a total of just 2013 foreign websites. Action is taken to block access to a site if it contains, illegal, paedophile, racist, discriminatory or extremist content.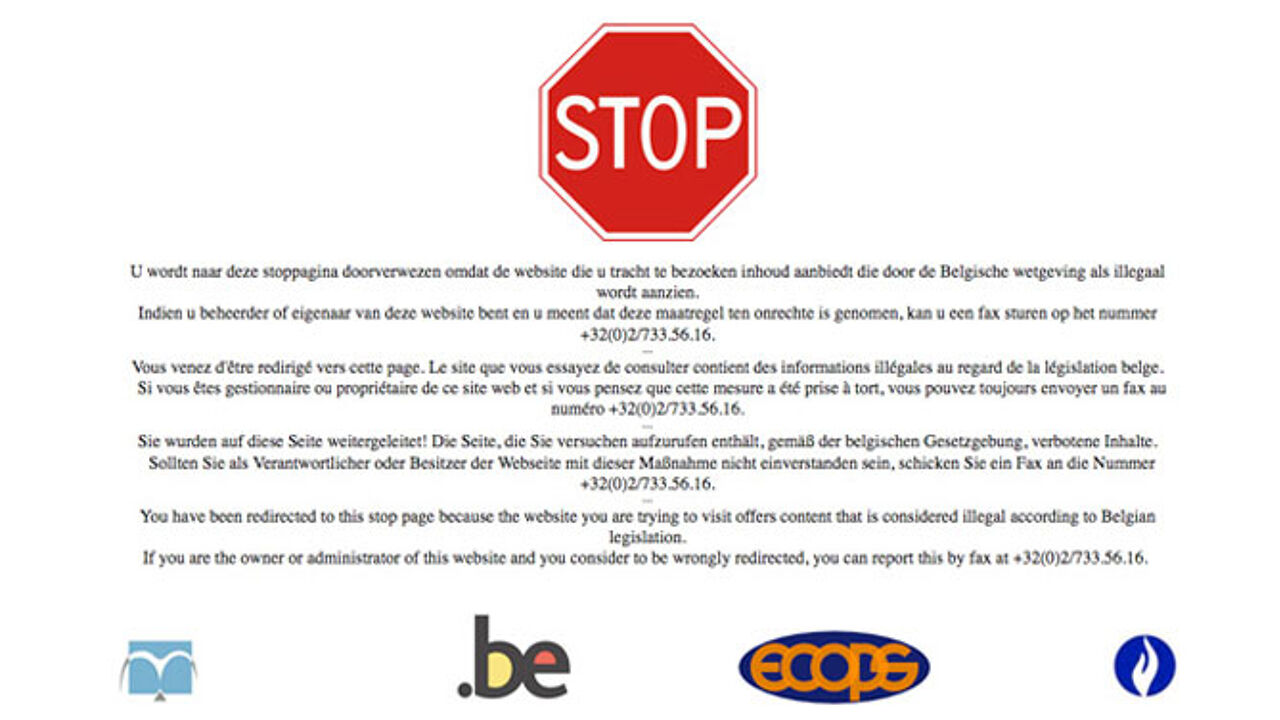 Sites that allow the illegal downloading of music or unlicensed gambling can also be blocked. .
The figures about the number of foreign sites blocked by the Belgian authorities came from the Federal Interior Minister Jan Jambon (Flemish nationalist) in response to a question from the Flemish Christian democrat MP Roel Deseyn.
Those that try to access a sight that has been blocked are diverted to a web page explaining why access has been denied and providing a fax number that can be contacted if a user believes that a site has been blocked unfairly.
In his answer the Interior Minister admits that there are "no independent checks" on which sites are blocked. However, Mr Jambon adds that access to sites is only blocked at the request of a magistrate.
Meanwhile, the Chairman of the Association of Examining Magistrates Philippe Van Linthout told the paper that there is a procedure that can be followed to remove the blocking from sites if this is considered to be unjust.