Big surprise at the Belgian cycling championships
The Belgian cycling championships have created a complete surprise as Preben Van Hecke took the Belgian title. Van Hecke beat his fellow breakaway rider Jurgen Roelandts in an uphill sprint. They were watched in the background by Greg Van Avermaet, one of the main favourites, who had to content with the bronze.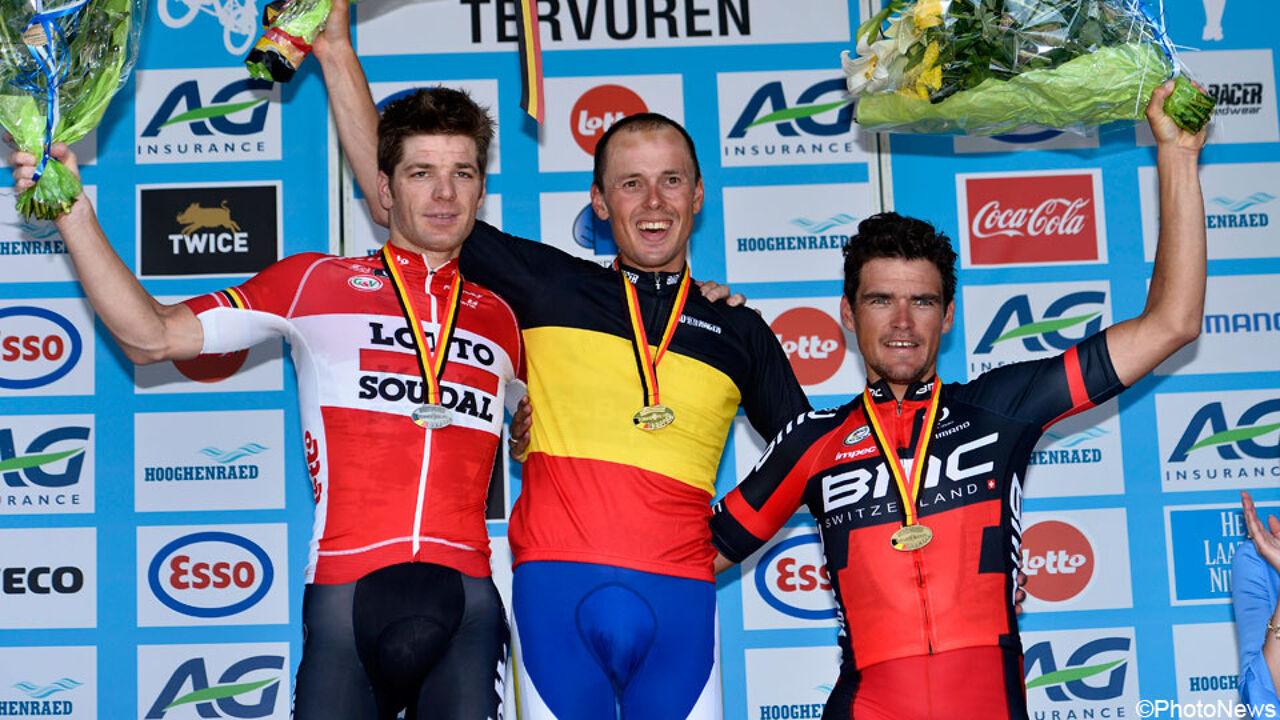 Roelandts, Van Hecke and Van Avermaet on the podium in Tervuren: disappointment, joy and resignation.
The 252 km race was situated in the rolling hills around Vossem and Tervuren, south-east of Brussels. Preben Van Hecke (Topsport Vlaanderen-Baloise) and Jurgen Roelandts (Lotto-Soudal) were the only survivors of a big breakaway group.
It was thought that they would be gobbled up by the peloton (or what was left from the bunch after a hard race) in the final, but the two surprised everyone and managed to stay in front. Even Van Avermaet couldn't catch them back with a solo effort when the two only had a slim bonus of 14 seconds left. Van Avermaet came close, but couldn't close the gap, no matter how hard he tried.
With the two staying in front, Roelandts, a former Belgian champion, was the hot favourite to grab the gold, but he lost the sprint in Tervuren to 32-year-old Van Hecke, who claimed his first title and was overwhelmed with joy. The contrast with a disappointed Roelandts was huge. Van Hecke's team was not selected for the Tour de France.
Jolien D'Hoore had won the women's race this morning. The race started at 8am to have it take place before the men's race. This meant that the women had to get up around 5 this morning.