Injured British children to be allowed home
The last two of the British children that were hospitalised on Sunday morning after the coach they were travelling in was involved in an accident near to the West Flemish resort of Middelkerke will return to the UK later today. Meanwhile, the driver of the coach will remain in hospital for further tests.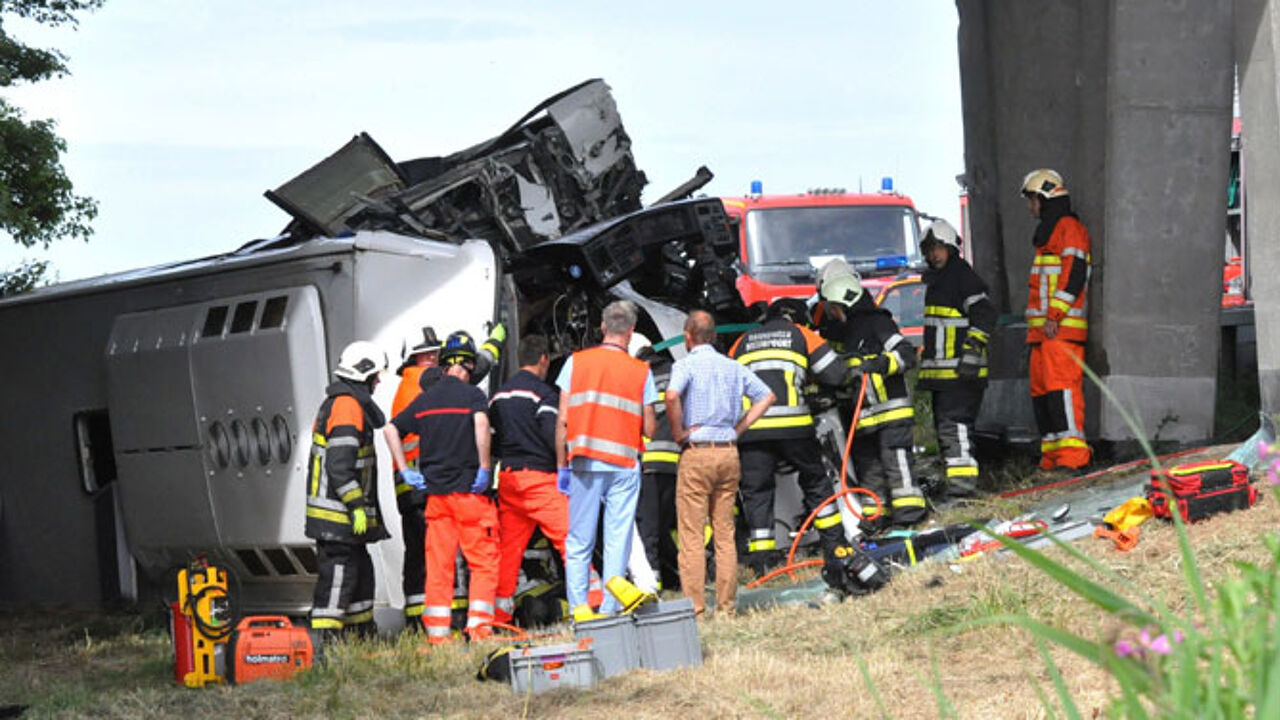 The Mayor of Middelkerke Jana Rommel-Opstaele (liberal) told the VRT that "The children will be will be allowed to go home during the course of the day"
"The driver was trapped in the front of the coach. He will be examined again. We need to know whether he could cope with the journey home. His family are on their way", Ms Rommel-Opstaele said.
1 person died and several others sustained injuries when a bus carrying 34 children and 8 adults overturned on the E40 motorway on Sunday morning.
The accident happened around 9.45am on the E40 motorway near Slijpe. The bus driver lost control of his vehicle and hit the pillar of a bridge. The vehicle went off the road and ended up on its side, in a ditch.
Apart from the driver, the bus was also carrying 34 children and 7 supervisors. While the driver hails from Northern Ireland, the children and their teachers are from Brentwood, Essex.
The person that died was the co-driver. The man's family is on its way to Belgium from Northern Ireland. The circumstances surrounding the accident are still unclear