Big delays after motorway smash
An accident on the coast bound carriageway of the E40 motorway at Erpe-Mere in East Flanders caused traffic misery for thousands of commuters on Wednesday morning. The accident that involved a van and a heavy goods vehicle blocked both carriageways of the motorway that is the main route between Brussels and the coast.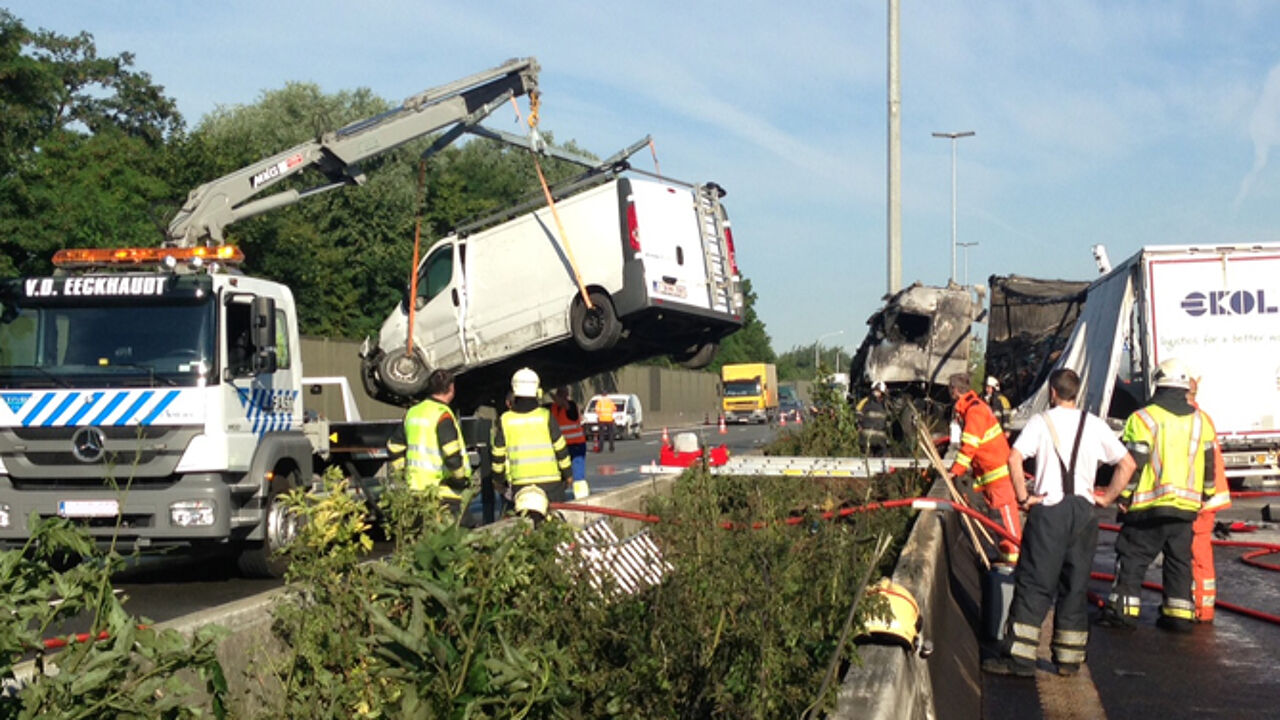 The three people that were in the two vehicles escaped with minor injuries. Water was handed out to motorists that were stuck in the traffic jam that resulted from the accident.
Hajo Beeckman of the Flemish Traffic Centre told the VRT that "A probable collision between a truck and a van occurred at around 5:30am. The lorry toppled over and landed on the central reservation of the E40. The lorry caught fire and there was a small explosion probably the diesel tank. The vehicle has completely burned out."
Traffic jams resulting in delays of two hours coast bound and 1 hour for traffic heading to Brussels built up during the rush hour.
Motorists wishing to travel from Ghent to Brussels were advised to take the E17 and to leave the motorway at Sint-Niklaas and take the N16 and A12 motorway.