Belgian Railways now on Facebook
Belgium's state-owned rail company NMBS is increasing its presence on social media. From now on customers will able to make enquiries 7 days a week by posting them on NMBS' new Facebook wall.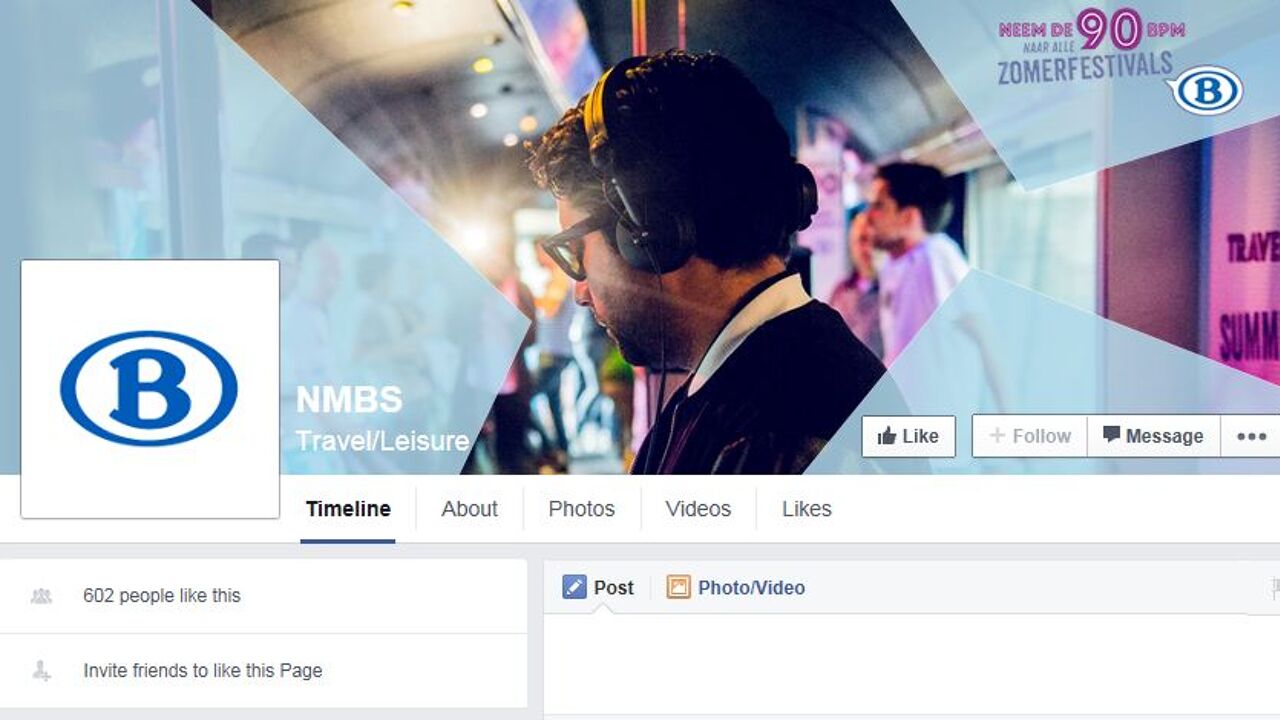 In a press statement issued on Friday NMBS writes "Enquiries can be made via Facebook that require more extensive answers than is possible via Twitter."
The Twitter and Facebook accounts will be managed by the same team that will work from 6am to 10pm on weekdays and 8am to 10pm at weekends. 
NMBS' Twitter accounts @nmbs and @sncb were launched on 24 October 2013. The accounts currently have a total of 33,000 followers. Over the past 20 months 335,000 tweets appeared about NMBS and the rail company's Twitter team has answered 87,400 customer enquiries via Twitter.
The new Facebook wall can be reached via the following links: www.facebook.com/nmbs (Dutch) and www.facebook.com/sncb (French).
NMBS' General Marketing Director Bart De Groote told journalists that "Our new commercial strategy is directed towards modern, interactive communication with the customers. The new communication channels also make it possible for NMBS to communicate with young people."