Calais blockade lifted until Tuesday
The blockade of the French port of Calais by ferry workers has been lifted until Tuesday. The Governor of West Flanders Carl Decaluwé announced that the blockade had been lifted on Friday morning. The lifting of the blockade means that a stretch of the E40 motorway that had been closed has now re-opened.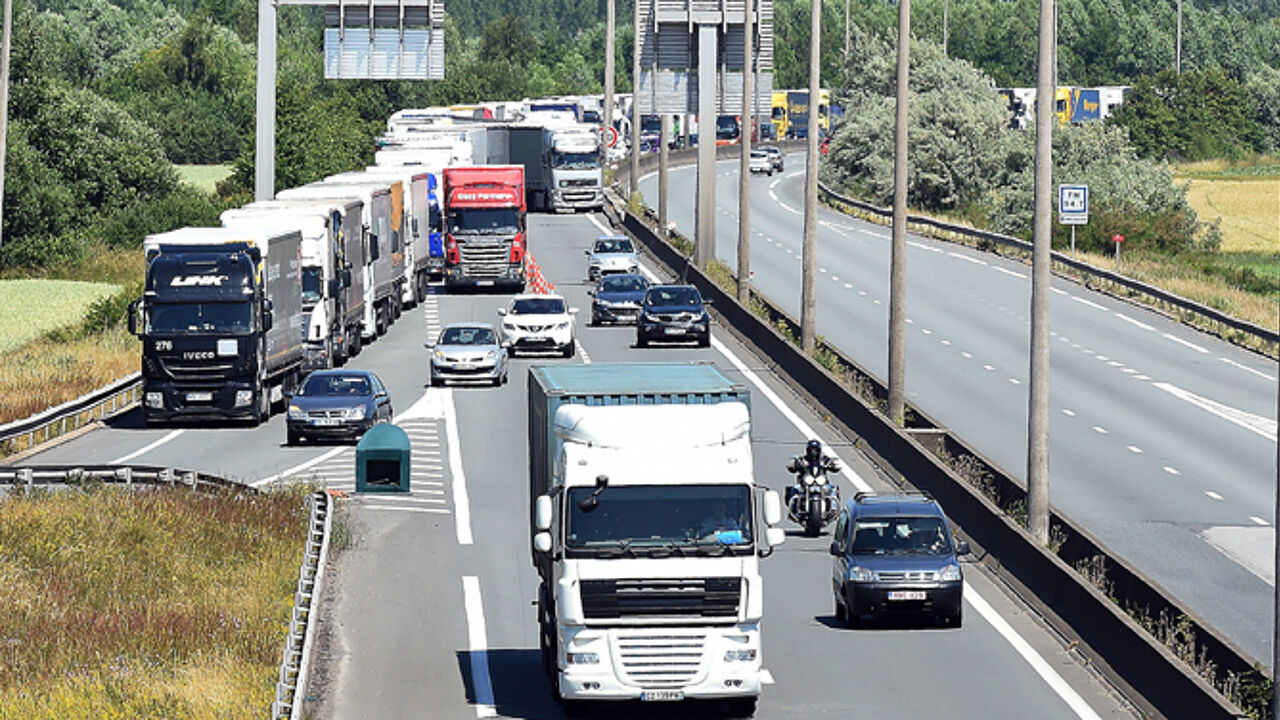 The hundreds of trucks that had been stranded on the motorway for days are now able to continue their journey into France. On Thursday the town authorities in Veurne activated the municipal disaster plan in order to help the stranded truckers.
The ferry workers had been blockading Calais as they fear for their jobs. A large number of trucks became stranded in West Flanders as the border on the E40 at Ardinkerke was closed and they were unable to continue their journey to Calais. Other traffic was diverted via secondary routes.
Speaking on Friday Morning, the Governor of West Flanders Carl Decaluwé told journalists that "The unions have now agreed to lift the blockade until Tuesday when negotiations will resume. We have decided that from 9:30, the France-bound carriageway of the A18 (also known as the E40) will re-open. The police will be on hand".
During the course of the morning the entrance slip roads to the motorway were re-opened. "Starting with Adinkerke, Veurne and then further inland in the hope that traffic will start to run smoothly again", Mr Decaluwé said.
The VRT's Leen De Witte says that the first cars and trucks crossed the border on the motorway at around 9.45am.