"Jelle Vossen stays in England"
It seems that Belgian striker Jelle Vossen will not return to his former club KRC Genk after all. The Belgian side had been hoping to get the popular forward back after one year at Middlesbrough, but Vossen is now said to be close to Burnley. This is despite Vossen's good performances at 'Boro' last season.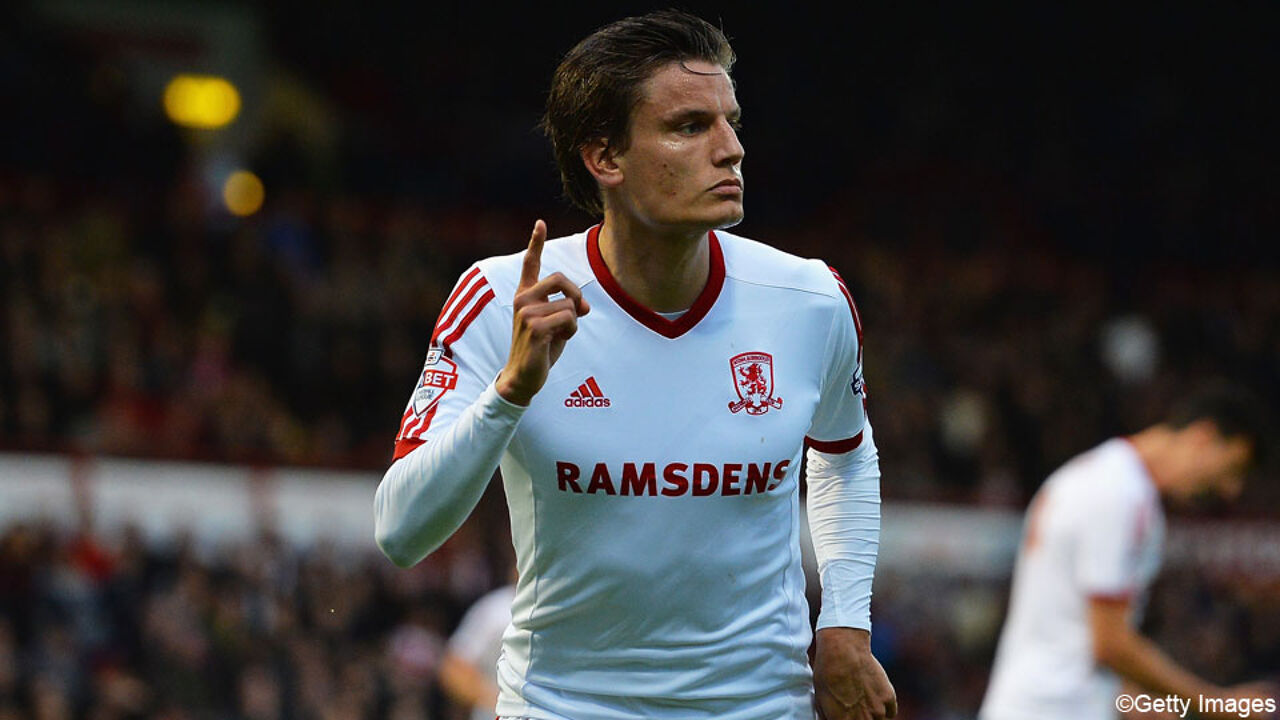 An online poll conducted by the English website gazettelive had 80 per cent of the respondents answering 'yes' to the question 'do you think Boro should sign Jelle Vossen?'. 
Although Middlesbrough missed promotion to the top flight, Vossen had a good season in Northern England and assistant head coach Steve Agnew told reporters that Vossen is among the best finishers he has worked with.
Still, it seems Vossen's future lies somewhere else. Vossen was on loan at the Teesside club, but the club did not take the option it had to purchase the striker from Genk.
KRC Genk was thought to be the first option: Vossen built a solid reputation there and is popular among the fans. But now Middlesbrough Championship rivals Burnley have popped up. The 'Clarets' are believed to have the best cards.
The VRT's sports desk Sporza reports that Vossen will not return to KRC Genk. The transfer to Burnley is said to be a matter of days or maybe hours, as a deal could even be struck on Sunday. Burnley were relegated from the Premier League last season but are very ambitious to return to the top level as soon as possible.