"This was my worst possible nightmare!"
The Flemish singer Helena Fontyn had her worst possible nightmare last weekend. She was invited to sing before the volleball match between Belgium and the Netherlands for the World League, in Antwerp. Fontyn started the Brabançonne, the Belgian national anthem, in good spirits but then things went wrong when she forgot her lines.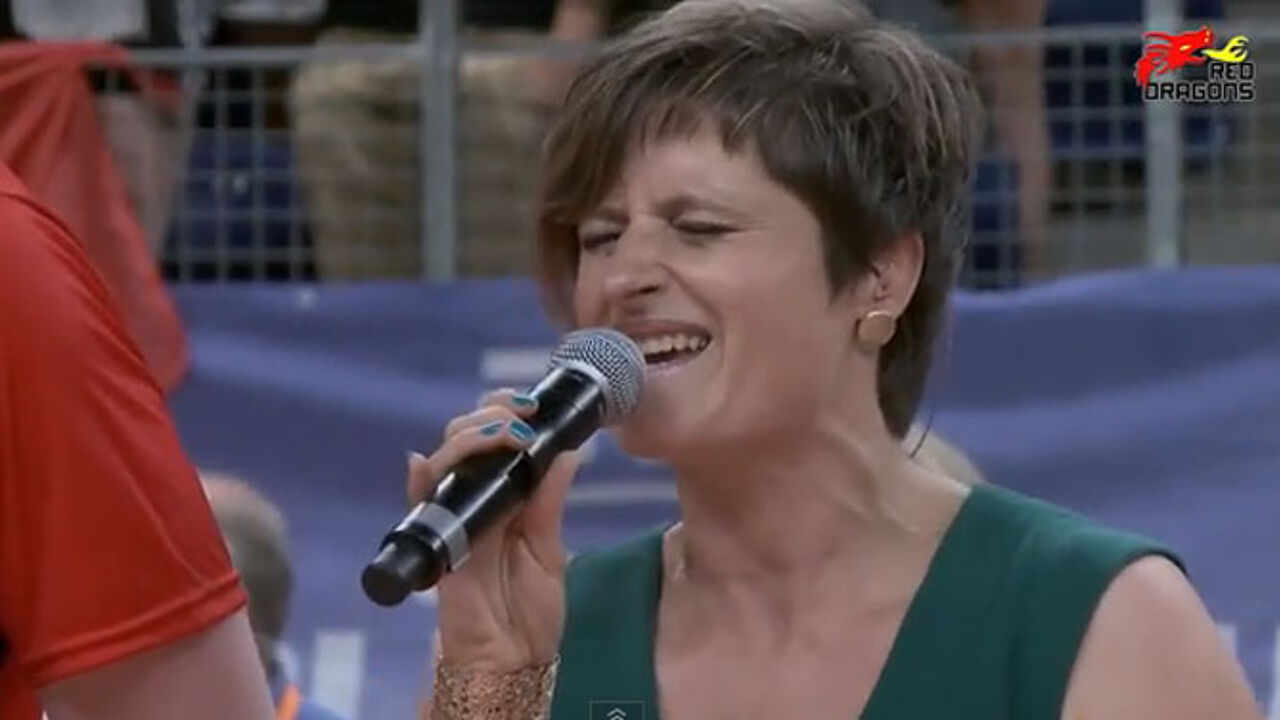 Fontyn is now on holiday in Normandy, but was called by the VRT's radio channel MNM. Fontyn confessed that it was "the worst possible nightmare for any artist. I had prepared very well, though, but suffered a complete black-out. I had never sung the Brabançonne before, but had memorised the lyrics. Then this black-out came. I am a jazz singer so I couldn't stop. I started to improvise as I did not want to throw in the towel. I had to end in style." (click on the photo on top to play)
Things had already gone wrong before the silence fell, when she confused a couple of words, which put a smile on the faces of some Belgian players, while others were frowning. The incident triggered a hype on social media: "But I was already on holiday then, so I didn't read them." 
Helena Fontyn takes it with a philosophical touch: "When everything goes well, nobody says something. But when things go wrong, everybody has noticed. Call it a professional hazard."