A whole Flemish pop-up street in Montmartre, Paris
The "Rue de la Flandre" is a Flemish pop-up street in the heart of Paris to promote tourism in Flanders. This special initiative runs from 5 to 11 July, the Flemish holiday, and seems a success halfway. The "Flemish Street" includes - of course - a chip shop called "Le Fritkot" and a beer cave, and focuses on 5 main themes: festivals, heritage, foods and drinks, design and cycling.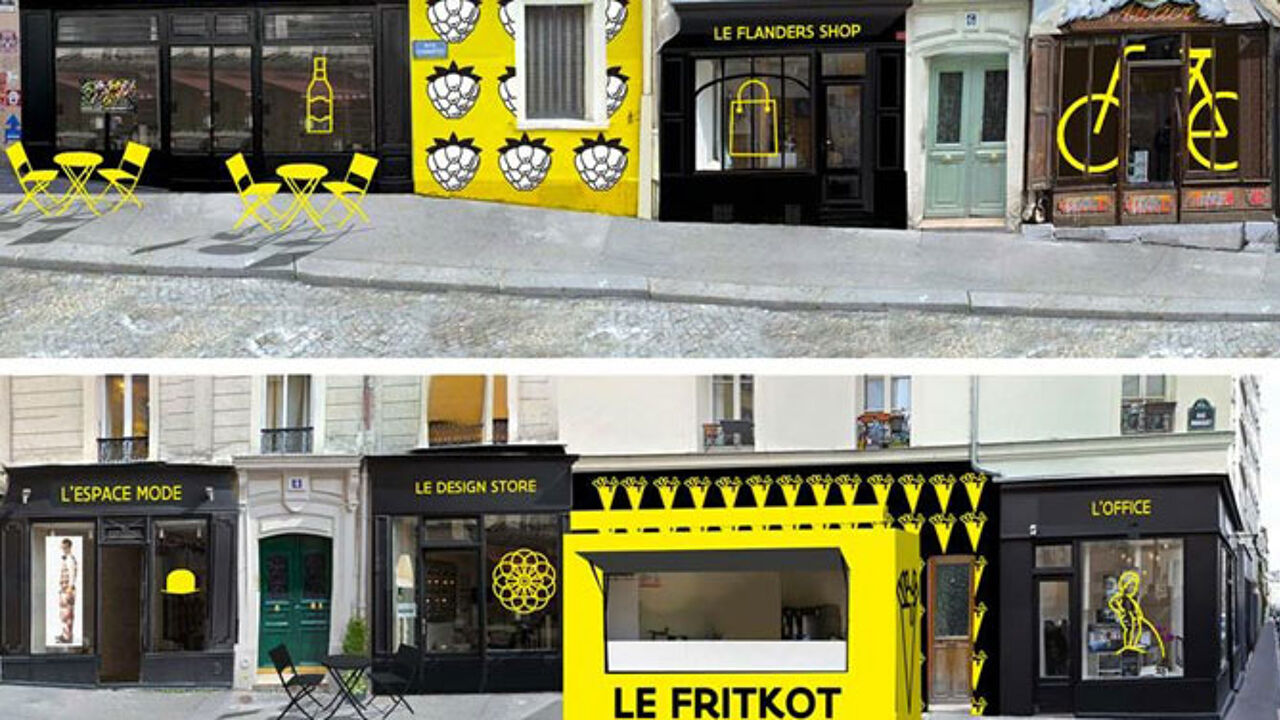 The Rue de la Flandre in the Montmartre district was launched by Toerisme Vlaanderen, the Flemish tourist board. Flemish products, sights and other attractions are being highlighted in 13 different shops.
Visitors can buy fashion clothes designed in Flanders, chocolate or beers, and promotion is being made for festivals, cycling holidays and Flemish gastronomy among other things. French visitors learn that Flanders has no less than 67 kilometres of coastline and are can discover the 'fritkot'.
Ben Weyts, the Flemish Tourism Minister, had the honour to open the street officially last Sunday. "We all know pop-up shops, but a pop-up street is, as far as I know, a first for any country or region worldwide", Weyts told the VRT. 
French spend more money in Flanders than the Dutch
The French now account for 2 million overnight stays in Flanders annually. The Flemish government thinks this could be more. French tourists are also big spenders: they spend 180 euros on average per day, a lot more than, for example, Dutch visitors.
It could be a return on investment, because the initiative is costing Flanders a pretty penny: 320,000 euros, 5 per cent of the whole budget of Toerisme Vlaanderen. This is despite the project only lasting one week, and being located in a rather small street.
"But don't forget Montmartre is a tourist hotspot", Ben Weyts told the VRT. "Moreover, we are not just aiming for the French people, but also for the tourist industry as a whole."