Secret Belgian operation to save 244 Christians from Aleppo
The Belgian authorities helped in setting up a special operation to help 244 Christians from the city of Aleppo in Syria escape to Lebanon and next to Belgium where they were given shelter. The operation took place in the past two months. The Belgian Asylum Secretary Theo Francken (Flemish nationalist) says the families were not only chosen because they were Christian, but because they were in a very vulnerable position considering the Syrian civil war.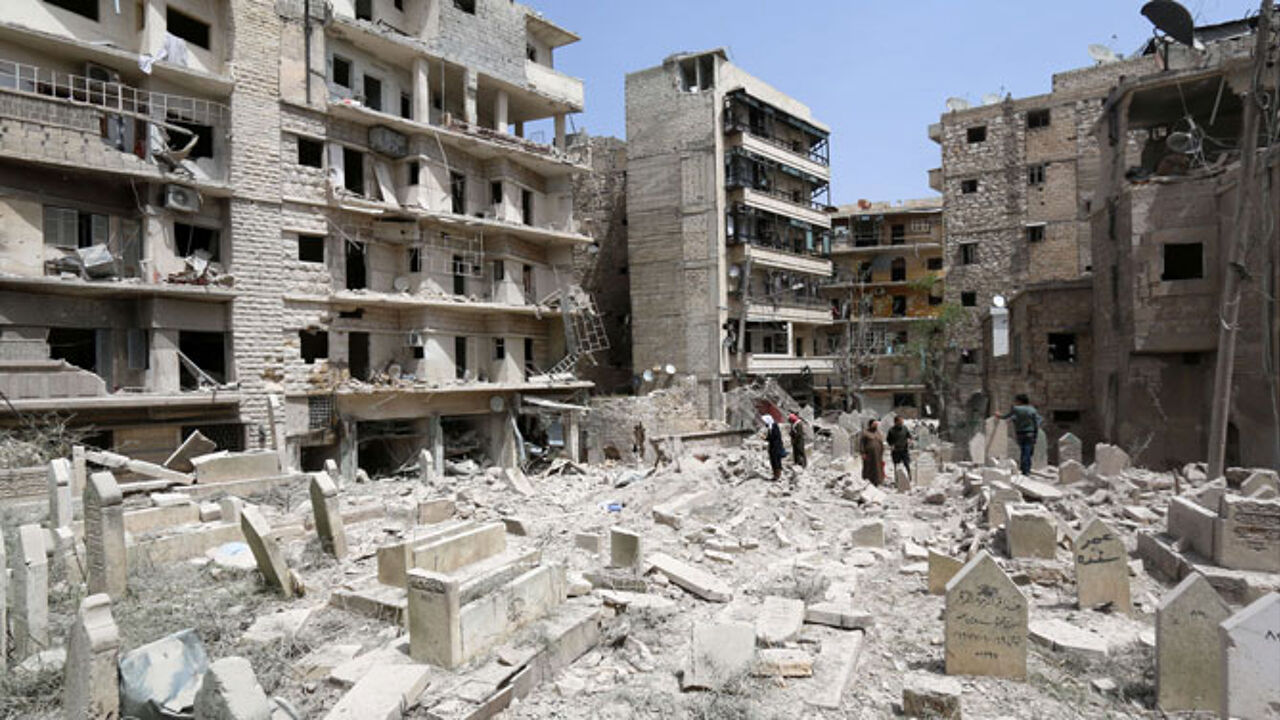 (archive picture from Aleppo)
Aleppo is one of the most important Christian cities in the Arab world. The city accommodated some 160,000 Christians, but these have been living in hell since the summer of 2012. The Christian districts in the city are right on the frontline of the fighting between the Syrian army and rebel groups. An estimated 50,000 Christians are living in the city today.
25 Belgians launched an appeal to the Belgian government to help them. Eventually, some 70 Christian families were chosen. "We focused on families with children that were going to school. They will want to go back to their country some time, and we wanted to encourage the talent which is present in their children", one of the driving forces behind the initiative, psychologist Peter Adriaenssens explains (photo below: with Foreign Minister Didier Reynders, left).
Delicate operation
The whole operation took several weeks and was a very delicate one, Theo Francken explains. "Their community was a very close one and we cooperated with priests. They first had to get into Lebanon on their own, where they could cross the border with a document showing they could come to Belgium. They could next turn towards the Belgian embassy in Beirut to get a visa for Belgium."
Francken points out that the families were not only selected because they were Christians: "We granted some 5,500 Syrians a refugee status since the start of the conflict, among them many Muslims. This is not a choice between religions, but this was the most vulnerable group."