German town in Last Post alphorn tribute
The 30,000th Last Post ceremony tonight, at Ieper's Menin Gate, will see various interpretations across the world, in a large-scale "Tribute to the tribute" event. Some participants have already released their personal video on the internet, including the German town of Seelbach that boasts a special musical performance and England's Westlands school where children read out a poem especially composed for the occasion, to remember those that perished in the Great War.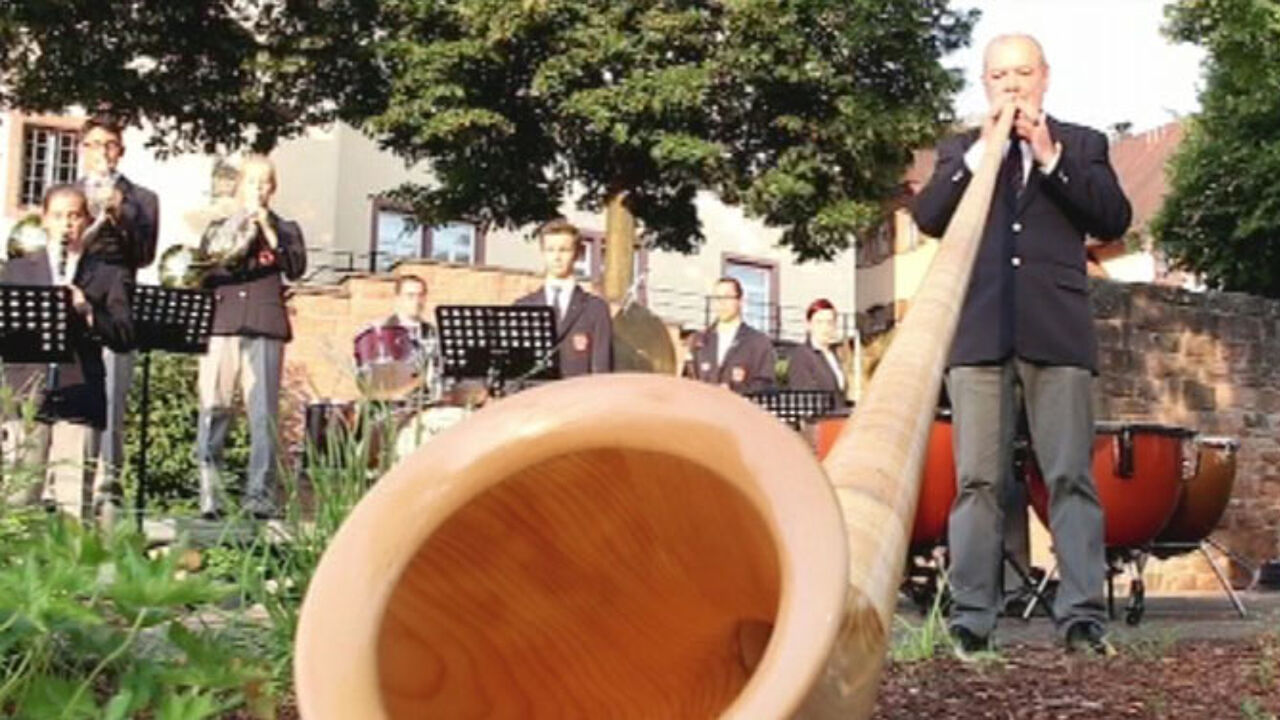 The appeal made by Belgium's Wim Opbrouck has been answered by dozens of people. Opbrouck heads the 30,000th Last Post ceremony in Ieper (West Flanders) tonight and launched an appeal to other parties to bring their own version, their own personal tribute, to the Last Post. "A tribute to the tribute" so to say.
Some 220 fire stations and other organisations, municipalities, schools, towns etc joined in, with some videos being released already. One of them comes from Seelbach, in the Black Forest area in Germany, where the town set up a ceremony with an Alpine horn. Seelbach made a special effort as it is twinned with the town of Zillebeke, near Ieper, where some of the fiercest fighting took place during the First World War. Zillebeke children read out fragments from letters sent by soldiers going to the war front to fight.
A poem from Sittingbourne, Kent
Another video shows pupils from England's Westlands School in Sittingbourne, Kent, reading out a poem to remember the thousands of soldiers that left for the Great War, with many never returning.
The 'tribute to the tribute' will take place in various countries, including Britain, France, Germany, Canada, Australia, New Zealand, India, the Philippines and Ireland. You can also read more on Facebook via www.facebook.com/30000LP

The ceremony itself starts tonight at 8pm CET and will be streamed live on our Flandersnews pages.